NEWS

PEOPLE
COMMUNITY
ENTERTAINMENT
FEATURES
The Arts
REVIEWS
EDITORIAL
COMMENTARY
ADVERTISEMENTS


Register your name among the many others with the LDN User Registration!
CONTACT US
LDN is best viewed with
Internet Explorer 5.0.
posted daily OVER THE NOON HOUR (CDT)

---
Looking for Lincoln sets master plan to boost tourism
[OCT. 17, 2000] A 10-point project to boost tourism in the Lincoln area has been announced by Main Street Lincoln, the group that is administering the Looking for Lincoln project. One project, making a historical documentary video, already has funding promised, Main Street Director Wendy Bell told the Lincoln City Council Monday evening. State Sen. Robert Madigan (R-Lincoln) and state Rep. John Turner (R-Atlanta) have promised $20,000 for the video from member initiative funds, she reported.
---


[click here for top stories for the day from around the world]
Other expanded news coverage
---
Part 2
Dana house builds a following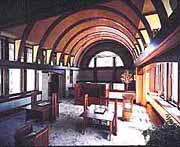 [OCT. 17, 2000] The Dana-Thomas House in nearby Springfield is the best- preserved and most complete example of acclaimed architect Frank Lloyd Wright's early Prairie-style houses and has gained national attention in past years. The state historic site, located at 301 E. Lawrence Ave., features more than 100 pieces of original Wright-designed white oak furniture; 250 art glass doors, windows and light panels; and 200 original light fixtures and skylights. The house is typical of the Prairie style, characterized by low horizontal roofs, wide overhanging eaves and rows of ribbon art glass windows.
---
---
In the clouds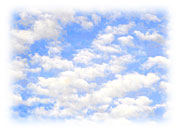 [OCT. 17, 2000] As I drove home on a Friday evening, the full moon ahead of me glowed through a band of white clouds. They extended overhead as far as I could see, with the moon poised right in the middle of the bright pathway. I hoped that a talented nighttime photographer was on the job somewhere with a similar view.
---
LC golfer qualifies for national tournament
[OCT. 17, 2000] Justin Stephens of Lincoln College qualified for the National Junior College Golf Tournament at College Station, Texas, in June by shooting rounds of 79-76 at the Far Oaks Golf Course in O'Fallon this past weekend.
Volleyball: Lincoln College vs. Lewis and Clark
[OCT. 17, 2000] In a game played at Godfrey on Monday, Lincoln College lost to Lewis and Clark. The Lynx lost all three matches: 15-1, 15-10, 15-6.
---
---
Lincoln College presents 'Dylan'
[OCT. 17, 2000] Lincoln College Theatre Department opens its season with the drama "Dylan" on Thursday, Oct. 26, at the Johnston Center for Performing Arts.
---
October is Energy Awareness Month
[OCT. 17, 2000] As you know, winter is just around the corner. With gas prices going up, the colder months will surely have a bitter bite. Lincoln Junior Woman's Club would like to help keep your costs down by giving you a few energy saving tips. Oct. 15 through 21 is Lincoln Junior Woman's Club Week. Each day, an energy awareness tip will be posted.
---
---
---
---
---
---
---
---
---
Hear it here!
The Faks Machine: Mike Fak and Jim Ash host a community call-in show. Their show airs on Lincoln Daily News over the Media One link every Wednesday night beginning at 7 p.m.
Friday, Oct. 20: Lincoln Railer football vs. East Peoria
You can hear the game right here on LDN via Media One.
---