Divorce recovery program to begin sessions
Jefferson Street and Lincoln Christian churches are sponsoring their annual "New Beginnings" and "Broken Promise" for families who have been through a divorce. "New Beginnings" is for divorced individuals, whether or not they have children. "Broken Promise" is offered for children caught up in a divorce. Everyone is welcome, whether the divorce was recent or some time ago. The program begins the evening of Monday, March 5, and lasts approximately for 14 sessions. There are only so many seats in each class ó offered first come, first served ó so call Jefferson Street Christian Church soon for information at 732-9294.
Broken Promise...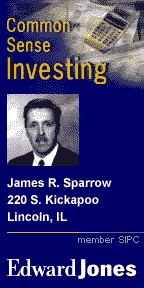 With the guidance of a supportive leader, your child will learn to identify by name and understand all the emotions he has experienced, or may yet be experiencing: denial, guilt, anger, etc. He will learn how to deal positively with separation and loss. God understands the hurt and will give strength and healing needed to put the pieces back together again.
New Beginnings...
For more information, call Jefferson Street Christian Church (732-9294) or Lincoln Christian Church (732-7618).
---
The Logan County Soil and Water Conservation District is sponsoring a tree sale program again this year to encourage more tree planting. The trees may be used for any purpose and planted in town or country. Some uses are windbreaks, timber production, wildlife cover, Christmas trees and ornamental planting.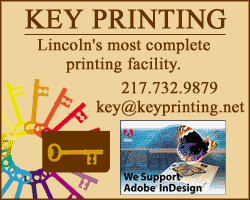 Evergreen species being offered this year include white pine, red pine, Norway spruce, Colorado blue spruce, Douglas fir and Scotch pine. Hardwoods, ornamentals and shrubs being offered are red maple, sugar maple, red oak, white oak, green ash, mountain ash, river birch, black walnut, eastern redbud, white flowering dogwood, red osier dogwood, high-bush cranberry and American bittersweet
The evergreens will be sold in bundles of 25, and the hardwoods will be sold in bundles of five. These trees will be sold at a cost of approximately $1 to $1.25 per tree. If you cannot use 25 trees, you might want to combine your order with a neighbor. Individual trees may be purchased at a cost of $2 per tree.
Marking flags will be sold. These flags may be placed by the trees to help locate them when mowing. A two-year time-release fertilizer tablet is also available. Orders will also be taken for tree protectors. These are corrugated plastic wraps that protect the tree from deer, rodents, weather and mowers. The wraps promote straighter and faster growth.
Trees are scheduled to be delivered in April. You will be notified of the exact date for pick-up. Please call the district office at 732-2010, Ext. 3 or stop by at 1650 Fifth Street Road in Lincoln for more information and an order form. Deadline for ordering trees is March 10.
[News release from Logan County SWCD]
---
Learn about law enforcement firsthand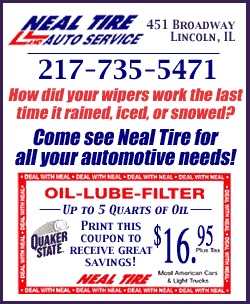 The Lincoln Police Department is again offering the Citizens Police Academy. Classes begin Monday, Feb. 26. The Citizens Police Academy gives you an opportunity to learn about law enforcement firsthand ó from riding with an officer while on patrol to learning about the different programs the Lincoln Police Department offers to the community.
Academy classes will meet one evening a week for nine weeks. The sessions start at 6:30 p.m. and adjourn at approximately 8:30 p.m. Most of the classes are at the Logan County Safety Complex. Special activities may be at other locations.
To get an application, please contact Officer Rich Montcalm at (217) 735-4905, or you can pick up an application at 911 Pekin St. in Lincoln. Donít let this opportunity pass!
[Lincoln Police Department news release]
---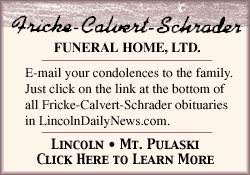 The local 2001 MS Walk will be on April 1 at Kickapoo Creek Park in Lincoln. Funds received through the walk support research, education, advocacy and local programs that enhance the quality of life for people with multiple sclerosis and their families.
The first walk, last year, was tremendously successful, exceeded its goal and raised over $10,000, thanks to all who helped.
Anyone who wishes to form a walk team or make a donation for this year's walk should contact any member of the MS Walk committee: Brenda Centers, (217) 735-3667; Jeanne Handlin, (217) 732-3350; or Gene or Toni McDonald, (217) 732-8424. There is no minimum amount that must be donated by each walker.
[MS Walk committee announcement]
It's Tax Time

Come see the tax professionals at

Meier Accounting

and Tax Service

Dale Meier, Enrolled Agent

519 Pulaski, Lincoln

217-735-2030

Tell a friend about

Lincoln Daily News.com

Blue Dog Inn
111 S. Sangamon
217-735-1743

Open for Lunch Mon.-Sat.
Open for Dinner Tues.-Sat.
---
Activities at Lincoln Park District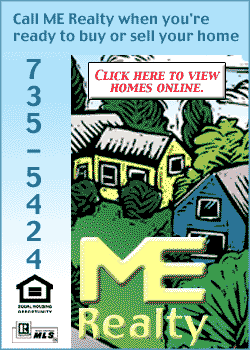 In March Ed Logan will be our instructor for Saturday Crafts. Saturday, March 10, is the date. Woodworking will be featured, with each participant building two birdhouses. One of the birdhouses can be taken home, and the other we will install in one of our local parks. For this class, if you have a hammer, please bring it with you.
Boys baseball and girls softball sign-up will be on Saturday, March 17, 24 and 31, at Lincoln Park District, between 9 a.m. and 2 p.m. Questions about costs may be directed to Lincoln Park District at 732-8770. Men's and women's sign-ups will start April 9 and go through May 4. Again, questions may be addressed to Lincoln Park District
Health Fair for the general public will be Saturday, March 17. This yearís promises to be even bigger and better. One of the many new displays we are featuring this year is called the Convincer. The Convincer is a machine that replicates a low-speed automobile impact and the safety that wearing your seat belt provides. The hours for this free event are 9 a.m. to 2 p.m.
[Lincoln Park District news release]
ABE LINCOLN

PHARMACY

Just inside the ALMH front door

Jim White, R.Ph.

"We Answer Your Medication Questions."

Are you getting enough...water?

ASK the CULLIGAN MAN!

Click here to learn more about hydration

or call 217-735-4450

to learn more about great-tasting reverse-osmosis fluoridated water.

Our staff offers more than 25 years of experience in the automotive industry.

Greyhound Lube

At the corner of Woodlawn and Business 55

No Appointments Necessary
---
Program will tell of resources in health care for seniors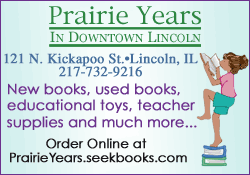 LaVerne Landers, from ALMH, will provide a program entitled "Community Resources: What's Available and How to Access It" on Thursday, March 1, at 10 a.m. The program will be given at the University of Illinois Extension building on the northeast corner of the fairgrounds. Mrs. Landers will focus primarily on health care issues for older members of the community, as well as for their caregivers.
For more information please call 732-8289.
---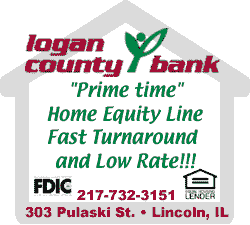 The Alcohol, Tobacco, and Other Drugs (ATOD) Task Force of the Healthy Communities Partnership would like to thank the community for their participation in the bowling party on Sunday, Feb. 11. We did not know how tremendous the response was going to be. Logan Lanes informed us that there were 340 bowlers in the four-hour time period. We know that there were some of you that did not get a chance to bowl, or bowl as much as you would like, but we thank you all for your patience and understanding.
We consider the day a huge success, and it would not have been as nearly successful without the assistance of Logan Lanes. They made sure that the event was handled fairly and guided the task force in achieving its goal for the day. Jimmy Johnís was incredible for making and delivering more sandwiches than we thought we were going to need. A great big thank you to all the task force members and their families that helped make the bowling party a success.
[News release from ATOD Task Force]
---
DAR chapter welcomes prospective members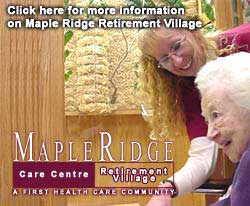 The regular meeting of the Mason City Salt Creek Prairie Chapter NSDAR will be on Saturday, Feb. 24. A one o'clock luncheon at Steve's Family Restaurant will precede the business meeting and program. This "membership meeting" is an opportunity for all prospective DAR members to attend. Guest speaker Wm. Hazard will present genealogy information useful in searching our roots. Mrs. Harold Wm. Mangold, national defense chairman for the group, will report. A special community service announcement will be made along with any other committee reports. Mrs. John Walters and Mrs. Harold Taylor will be the hostess committee. Guests are always welcome.
---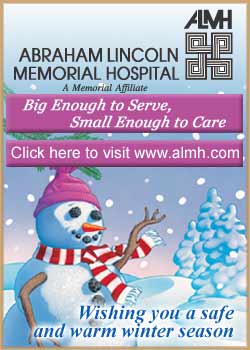 The Oasis, Logan County's Senior Citizen Center, is located at 501 Pulaski St. in Lincoln. The Oasis is open weekdays, 9 a.m. to 4 p.m., and for Friday and Sunday night pinochle and other table games. The center is closed on holidays. Activities are open to all Logan County senior citizens.
Crafters are making and adding new items to the gift shop on a weekly basis. The Oasis encourages everyone to stop by and see the new items. Be sure to check out the new sale table. The craft committee needs helpers to make more craft items for the gift shop, and Betty York will be teaching craft techniques. For additional information, contact Sandy Johnson, Janet Henrichsmeyer or Judy Charron and let them know what time would be best to set up classes.
Wanted for crafts: Old jewelry (broken jewelry is OK), beans etc. for crafts. Please leave jewelry in a small sack at the Oasis desk with "Craft Use" written on sack.
Circuit Breaker appointments are still scheduled for Mondays between 9 a.m. and 3:30 p.m. Call 732-6132.
Veterans Administration representative will be present on Tuesday from 9 a.m. to 4 p.m.
Bingo each Tuesday at the Lincoln Recreation Center begins at 6:50 p.m. with an early bird game. Doors open at 5:30 p.m. Contact Darlene Freeman or the Oasis if you can help on Tuesday evenings.
Wanted: Someone to furnish food for bingo at the Rec. The person must be a certified food handler. Contact Mr. Dalpoas at the Oasis for information.
Volunteers to make rag rugs are still needed on Wednesday and Friday mornings, beginning at 9 a.m.
Free tax help is available. We are fortunate to have Peggy Haseley of Lincoln volunteer to assist people with their tax paperwork. Bring in your paperwork for the year 2000. She will be available on Feb. 21 and 28 ó both Wednesday evenings ó from 5:30 p.m. to 7:30 p.m. Please call to schedule appointments. If you donít have tax forms, pick up a copy at the library.
Free legal help is available from Land of Lincoln Legal Assistance Foundation on Thursday, Feb. 22. Please call to preregister for an appointment.
Ceramics sessions are each Thursday at 9 a.m.
Bingo will be offered Thursday, Feb. 22, at 1 p.m. It will be sponsored by AARP. Please bring white elephant gifts for prizes.
Free blood pressure checks are available each Friday from 10 to 11:30 a.m. at Oasis.
Internet/e-mail computer class is on Friday, Feb. 23, from 10 a.m. to noon. The class fee is $2. This will be the last Friday class. Beginning on Monday, Feb. 26, the Oasis computer classes will switch to Monday afternoons. On the first and third Mondays, beginning classes will be at 1:30 p.m. and word processing classes will be at 2:30 p.m. On the second and fourth Mondays, Internet/e-mail classes will be at 1:30 p.m. and 2:30 p.m.
Friday and Sunday evening activities continue, starting at 6 p.m. each day.
Something new: Speakers Bureau will start in March. Topics will include living wills, technology devices, insurance and a variety of other interesting topics. Check future Oasis reports for more information and details.
A van trip to Goodfield Buffet Dinner and Theater is scheduled for Sunday, March 11. The van leaves at 11 a.m. from Oasis and returns at approximately 5 p.m. Cost is $33.50 per person. Please sign up at Oasis. The trip is limited to 13 people.
A van trip to Springfield Senior Citizens Center is on March 21. The van departs at 9 a.m. and returns to Lincoln at 3 p.m. The cost is $11.50, and it includes lunch. Please register at Oasis.
A van trip to Bloomington Quilt Show and shopping will be Saturday, March 31. Lunch on your own. The trip cost of $11 per person includes transportation and admission to the quilt show. Seating is limited to seven people. Please sign up at Oasis.
February lunch winner, sponsored by Blue Dog, was Ken McCray. The March 1 drawing will be sponsored by Bonanza restaurant.
Game winners: Pinochle winner for the week of Feb. 9 was Easter Behrends with Esther Will. Winners for 5-in-1 were Bernie De Puy, Tom Garrison and Henry Warnisher. Friday and Sunday evening pool winner was Harley Heath.
A bi-monthly newsletter will be mailed to those who choose to have a Friends of The Oasis membership. Call the Oasis, 732-6132, for further information.
---
LAMS starts rehearsals for spring concert
The Lincoln Area Community Chorale rehearsals began on Monday, Feb. 12, for the 2001 spring concert. Rehearsals take place in the St. John United Church of Christ fellowship building and begin at 7 p.m. Richard Reinwald is the choral director. For more information, phone him at 732-6957.
The Lincoln Area Community Orchestra will begin rehearsals on Sunday, Feb. 25, for the 2001 spring concert. Rehearsals take place at the Lincoln Community High School band room and begin at 2 p.m. Julie Kasa is the orchestra director. For more information, phone her at 732-3118.
Both the chorale and orchestra are volunteer groups, and each would welcome new members from the community. The spring concerts will be April 28 and 29 in the LCHS auditorium.
---
A Challenge Class will be at the Logan County Red Cross office, 125 S. Kickapoo St. in Lincoln, on Saturday, Feb. 24. This class is for people who have previously had Red Cross training and want to be recertified in CPR. Hours will be from 9 a.m. until l p.m.
CPR for the Professional Rescuer will begin at 8 a.m. Preregistration is required. For further information, call 732-2134. Office hours are from noon until 4 p.m. weekdays.
---
Roles available in 'Dearly Departed'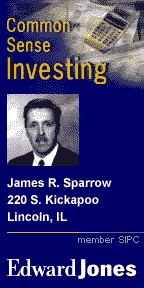 Theatre 7 - Decaturís Community Theatre will be having auditions for its next production, the comedy "Dearly Departed." It is about a colorful but dysfunctional Southern family coming together to hilarious results when its patriarch, Bud, passes away.
Auditions will be Tuesday, Feb. 20, and Wednesday, Feb. 21, at 7 p.m. at Theatre 7 headquarters, 131 N. Water St. in Decatur.
Roles are available for four to seven men and six to eight women. Possible ages range from late teens to 60ish.
Those auditioning should:
Performance dates for "Dearly Departed" will be March 30-31 and April 6-7 at 7:30 p.m. and April 1 and 8 at 2 p.m.
For more information about the cast, contact Joe Straka, director, at 875-7211, Ext. 369, or jstraka@richland.cc.il.us.
---
An invitation for those dealing with loss of a loved one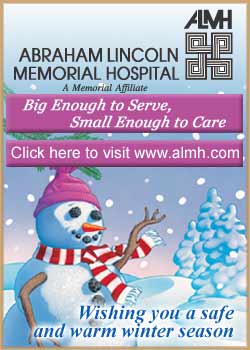 Abraham Lincoln Memorial Hospital and Hospice Care of Illinois are offering "Always in Our Hearts," an adult bereavement support group established to help individuals cope with the loss of a loved one. This group meets the fourth Thursday of each month at Abraham Lincoln Memorial Hospital in Lincoln. The Feb. 22 meeting will be in the physicians lounge on the fifth floor, from 1 to 3 p.m. No reservations are necessary, and there are no dues or fees. It is not necessary to attend any set number of meetings. Come as you are, as often as you like ó you are always welcome.
"Always in Our Hearts" is facilitated by a bereavement counselor and is open to any central Illinois resident dealing with a loss. Grief and mourning are an integral part of the healing process for a spouse, family member or friend after the loss of a loved one. Monthly meetings provide an opportunity for individuals to discuss their feelings and the changes the loss has brought to their lives. For more information, please call (217) 732-2161, Ext. 405.
---
Three February blood drives scheduled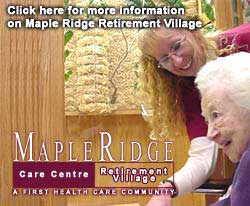 A.G. Edwards & Son will sponsor the Red Cross blood drives on Feb. 7 and 21. They will be at the Lincoln Sports Complex, and hours for both drives will be from noon until 5 p.m.
The Logan Correctional Center will be the site for a blood drive Feb. 15 with hours from 9 a.m. until 6 p.m.
Blood donors who recently reached goals are Willard Emmons and Elaine Knight, who have given 11 gallons each; David Andreason, 8; Hugh Hunter and Tim Aue, 6; Joyce Westen, 5; W. B. Frantz, 4; Karen Dellow and Kenneth Werth, 3; Shannon Leininger and Mary Riggs, 2; and Jennifer Heidbreder, Thomas B. Steiner and Sheila Sheley, 1 gallon each.
It's Tax Time

Come see the tax professionals at

Meier Accounting

and Tax Service

Dale Meier, Enrolled Agent

519 Pulaski, Lincoln

217-735-2030

Tell a friend about

Lincoln Daily News.com

Blue Dog Inn
111 S. Sangamon
217-735-1743

Open for Lunch Mon.-Sat.
Open for Dinner Tues.-Sat.