[click on the titles below to view that section of the Sports Page]
---
Gregg Alexander is movin' on up

By Jeff Mayfield

[JAN. 9, 2001]

The LDN knew that Gregg Alexander had already become one of the most prolific scorers in Lincoln High School history, but by the time the dust settles, no one may be left in his wake. Alexander had passed his brother, Geoff, who sits on the tote board currently in fifth place…bumped from his comfortable fourth-place perch by his little brother. However, the LDN has learned that even the double-teaming, slappin' and hackin' Lions and Tornadoes, who limited Gregg to games of 13 and 16, weren't enough to keep him from passing yet two more legends on the Railers' all-time scoring list.
Earlier this season Alexander passed one of the all-time greats, Seymour Reed at 1,478 points, and Reed had held third place since the '70s!
Now comes the news this weekend that Gregg has passed former All-American at Kansas and a former NBAer with the Boston Celtics, Norm Cook, who finished his career in 1973 with 1,697 points.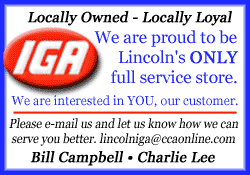 Arguably some people feel that being the coach's son is to Gregg's advantage…but he still has to make the shots! What some people fail to realize is that he makes a lot of his offense happen by playing some of the best defense ever seen in Roy S. Anderson gymnasium. Former Lincoln College coach Allen Pickering told the LDN that Gregg has a pair of the quickest hands that he has ever seen and that his ability to transition from defense to offense is the best that he has ever encountered…high praise from a man who once took a college team to the national championship game. The LDN thinks that this man knows what he's talking about!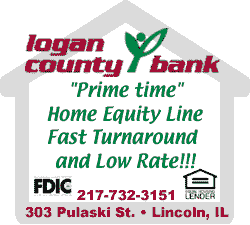 Another factoid that is often overlooked about young Alexander's game is his consistency. It is our understanding that since Gregg became a starter; he has scored in double figures in every game. That is truly remarkable on any level.
Unofficially the LDN has Gregg Alexander down for 1,706 points, which now places him in sole possession of second place on the Railsplitters' all-time scoring list.
Who's No. 1 one, you ask? Why, Chuck Verderber of 1974-78 fame, of course, who finished an outstanding career with 2,032 points. If our math is correct, Gregg would still needs 326 points just to tie Verderber. He is currently averaging a little over 23 points per game, but would need to bump that to 25-plus ppg in order to catch the leader.

Whether he catches him or not is irrelevant to us — especially when you consider that the four other players in this elite club of all-time scorers were all interior post players. Gregg is the only guard, which makes what he has accomplished all the more remarkable to us. He's also fashioned this colossal performance while carrying the burden of following an older brother, being the coach's son, along with a few other burdens.
From our perspective, Gregg has made his mark with flair, with dignity and with pride. This week the Lincoln Daily News salutes Gregg Alexander, the second-highest scorer in Lincoln Railer history!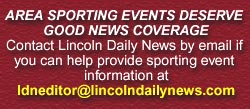 ---
By Jeff Mayfield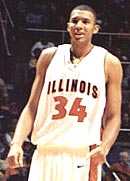 [JAN. 8, 2001]

Seldom would two 3-pointers be considered a barrage. But after Ohio State fought back from an early Illini first-half lead and forged a tie at 37 with 15:44 left in the game, Illinois (12-3, 2-0) was in danger of not holding their serve at home. In addition, low post presence (to quote Coach Bill Self) Marcus Griffin, was mired on the bench, saddled with foul trouble. Cook stepped up front and center. His two 3-pointers were huge, as with one we took the lead and with the other we finally got some breathing room and went on to pick off the Buckeyes 83-68. He also got some big rebounds and three intimidating blocked shots. Over the last few weeks Cook seems to have put the team on his back and is willing to carry them whenever they need him.

Having different players rise to the occasion on different nights may be proving that the Illini do indeed have enough depth to have a very special season. Point guard Frank Williams was the total package Saturday night, dishing out six assists, committing only one turnover and scoring 21 points, 16 of them in the crucial second half. Cory Bradford did chip in 12 points, including a 3-pointer for an NCAA-record 79th-straight game. The Illini hit an incredible 55 percent from the field, including nine 3-pointers…and that from a team that entered the contest dead last in the Big Ten in 3-point shooting! Six Illinois players hit at least one trifecta. Ohio State coach Jim O'Brien called Illinois the deepest team that he's seen this season. Brian Cook agreed with the opposing coach's evaluation. Cook chimed in, "I don't think we've all clicked yet…when we do, it's going to be scary."

[Jeff Mayfield]

---
Who will win the Super Bowl?

Semple, Lions out, and now
so are Rams and Colts

By Jeff Mayfield

[JAN. 5, 2001]

Lincoln's only NFL player, Tony Semple, and his Detroit Lions had a seemingly easy task: Beat the Bears and advance to the playoffs. When Chicago kicked a last-minute winning field goal, Tony and the Lions had their dreams shattered. Coach Gary Moeller had almost raised his phoenix from the ashes. Also having their chances were our local teams, the St. Louis Rams and the Indianapolis Colts. This week the LDN handicaps the playoffs and would like to know which team you think will become world champions…

[Lincoln's own Tony Semple]
The AFC matchups
Miami at Oakland
I know a sports writer is not supposed to be biased. But I will confess to you, my loyal LDN readers, that I can't look at this game as an innocent bystander. I grew up in California. When I was in junior high my dad would take my brother and me on weekends to see either the Oakland Raiders or the San Francisco 49ers (in my younger years we lived in Southern California and he took us to see the Los Angeles Rams or the San Diego Chargers). In that era, the Raiders were "the greatest show on earth." They had Daryl Lamonica and Fred Bilentikov, not to mention George Blanda and a host of other superstars!
This week it's almost as if the Raiders' past meets Miami's past. This could be a real slugfest. For Miami to win, they must run the ball effectively and get good quarterback play from Jay Fiedler. Their defense must be as dominant as it has been as well. For the Raiders, quarterback Rich Gannon must have another good all-around game. It wouldn't hurt for Wheatly and Tim Brown to come up big either. For the Raiders to move on, Janikowski and the rest of the special teamers must perform solidly, and the defense must make crucial stops. I hope Oakland can pull it out, and I hope that Baltimore upsets the Titans, because that would set up another Oakland home date versus Baltimore for the AFC crown!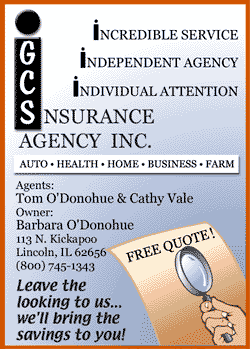 Baltimore at Tennessee
Do you remember when we were kids and we played a game called "Rock 'em, Sock 'em Robots"? That's what this game is shaping up to be. If the Ravens hit the Titans as hard as they hit the Denver Broncos, they have a chance to win. BUT, only if Trent Dilfer doesn't have one of his patented meltdowns! The Ravens' running game must stay stellar to increase their chances. For the Titans, if Eddie George keeps running the football the way he has the last few years, that means the Ravens will be in trouble. When "Air McNair" is on his game, the offense can put up enough points to secure the win. This game may well come down to special teams and the kicking game.
As I said earlier, personally I'm pulling for the Ravens. Don't be surprised to see the Titans win, however. They are one of the most well-coached teams in the entire NFL!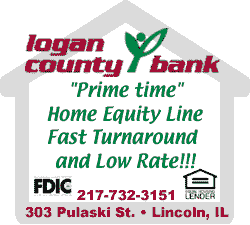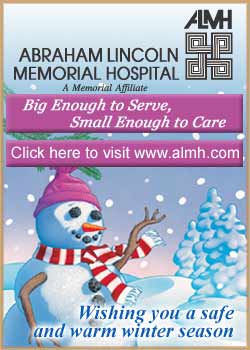 The NFC matchups
New Orleans at Minnesota
In my head, I just can't see this being much of a game. The last two years it seems as if the Vikings have been as good as anyone. Dante Culpepper throwing TD strikes to the likes of the sensational Randy Moss and the sure-handed Chris Carter would be enough to dispose of most teams. But when you throw in the consistently amazing running of Robert Smith, the Vikes seem to be able to outscore anybody. Their defense has to come up big to give this team a chance to get to Tampa! Before you totally discount the Saints, let me remind you, my loyal LDN fans, that New Orleans does have in its dossier a NFL-best 7-1 road record this season. With a first-year QB at the helm, I don't look for the Saints to have enough firepower to take out the Vikings in Minneapolis. The Vikings are very dangerous, as they strike quick and often. Don't be surprised to see Dennis Green and the boys fitted for rings later in the month. Local central Illinois radio personality Grayson Long would love to see it more than anyone around!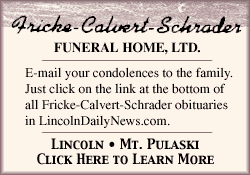 Philadelphia at New York
This game is shaping up to be the ugliest on the schedule. I expect that these two teams hate each other and have for many decades. Giants coach Jim Fossel put his team under the microscope earlier this season by predicting they would make the playoffs. Not only are they in but also they garnered home field advantage. Don't underestimate the value of that. Especially when you consider that the home team has won every playoff game so far this season. If Donovan McNabb can go off one more time, the Eagles will have a chance to make an upset bid. On the other side of the ball, if the Giants can protect true pocket-passer Kerry Collins and if the backs Tiki Barber and former Big Ten star Ron Dayne can wear down the Eagles, the Giants just may get a shot at the Vikings.
Again, I must confess my bias. I am not the biggest East Coast fan in the world. I am not the biggest NFC fan in the country either. I wish all of these teams could lose and that they would just hand the trophy to Oakland right now. However, if they want it, they're going to have to do it the old-fashioned way…find out who's controlling the point spreads and "get in good with them quick"!!!
The LDN put in a call to Lincoln's only NFL player, Tony Semple of the Lions, but he could not be reached for comment. We were going to have him handicap all of these contests. If he becomes available in the next several days, we will obtain his commentary and pass it on, as always, to our faithful readers and get his take on potential Super Bowl matchups. In the meantime, why not write us and give us your thoughts.
[Click here to send us your thoughts.]

---
Cook sets career highs
in Illini victory over Minnesota
By Greg Taylor
[JAN. 4, 2001] Illinois beat Minnesota 80-64 Wednesday night in the conference opener for each team. Senior Marcus Griffin led the Illini attack with 27 points, while sophomore Frank Williams scored 16 points, all in the second half of play. Lincoln's Brian Cook scored just seven points, but led the team with 11 rebounds and six blocked shots, both career highs for the talented sophomore.
On a night when several Lincoln residents were seen in Champaign cheering for their hometown hero, Minnesota played the No. 9 Illini tough in the first half and trailed by just two points at the break. Illinois seemed to be somewhat lethargic in the opening two quarters and committed 13 turnovers in the first half alone. They led by only 29-27 at halftime, and Griffin had 13 of those points.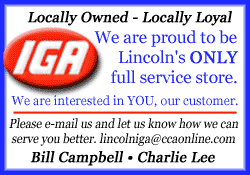 The Illini, playing their first game in the Assembly Hall since the Dec. 9 overtime thriller against Seton Hall, played much better in the second half, extending their two-point lead to 16 midway through the second half. The difference in the second half appeared to be the aggressiveness of point guard Frank Williams, who scored nine points during the first eight minutes of the second half.
Wednesday's game could be very costly for the Illini (11-3; 1-0), as senior Sergio McClain played just eight scoreless minutes before sustaining a game-ending ankle injury. McClain's status for Saturday's home game with Ohio State was not immediately known. Junior Robert Archibald appeared to re-injure his ailing back, and the decision on redshirting junior Damir Krupalijia will be made before Saturday's game.
Coach Bill Self confirmed the health concerns in his post-game press conference, acknowledging Illinois is down to seven healthy players in their rotation, forcing freshmen Brett Melton and Jerrance Howard to play at length on Wednesday.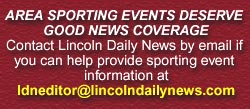 Coach Self was very excited about the play of Lincoln native Brian Cook. Self stated that his rebounding was great and his six blocked shots "really impacted the game."
Cook shared, "Coach asked each one of us before the game what we would do to help us win, and I told him rebounding." Brian was true to his word. Cook appears to be overcoming his early-season slump by posting three very strong outings in his last four games and earning the Big Ten player of the week award last week.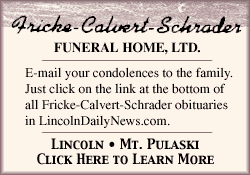 Upcoming Illinois games
Illinois vs. Ohio State — Saturday, Jan. 6, 7 p.m., WCIA-TV
Illinois at Iowa — Thursday, Jan. 11, 6:30 p.m., ESPN 2
Illinois vs. Michigan — Saturday, Jan. 13, 7 p.m., WCIA-TV
Other Big Ten scores
from Wednesday, Jan. 3
Michigan State 98, Penn State 73
Ohio State 73, Northwestern 56
Purdue 80, Michigan 60
[Greg Taylor]
Box score
| | | | |
| --- | --- | --- | --- |
| Minnesota | 27 | 37 | 64 |
| Illinois | 29 | 51 | 80 |
Minnesota
FG

FT

reb

min

m-a

m-a

o-t

a

pf

tp

Bickerstaff
Bauer
Rychart
Simmons
Schilling
Burleson
Fleming
Bennett
Lorang
Wildenborg
Chall
Hagen
Totals

34
24
32
27
28
10
13
16
1
7
1
7
200

2-8
4-7
9-14
4-10
2-8
0-3
1-3
1-1
0-0
0-0
0-0
0-1
23-55

2-3
0-0
2-2
0-1
1-1
0-0
9-11
0-0
0-0
0-0
0-0
0-2
14-20

2-5
0-1
1-5
0-0
0-1
0-0
1-1
1-4
0-1
0-1
0-0
1-2
6-21

4
2
1
1
1
0
2
2
0
0
0
0
13

0
2
2
1
0
5
2
3
0
3
0
2
20

6
10
21
8
5
0
12
2
0
0
0
0
64
Percentages: Fg-.418, Ft-.700
3-point goals: 4-14, .286 (Bauer 2-4, Rychart 1-2, Simmons 0-3, Schilling 0-1, Burleson 0-2, Fleming 1-2)
Team rebounds: 5
Blocked shots: 4 (Hagen, Bauer, Rychart, Bennett)
Turnovers: 18 (Bickerstaff 6, Rychart 3, Bauer 2, Bennett 2, Simmons 2, Burleson, Fleming, Schilling)
Steals: 6 (Bauer 2, Bickerstaff, Burleson, Rychart, Simmons)

Illinois
FG

FT

reb

min

m-a

m-a

o-t

a

pf

tp

Cook
Mcclain
Griffin
Bradford
Williams
Melton
Mast
Cross
Archibald
Johnson
Harrington
Howard
Totals

29
8
34
28
32
8
1
2
12
24
19
3
200

2-7
0-0
11-15
4-4
5-9
0-5
0-0
0-2
1-4
2-5
2-5
0-0
27-56

2-2
0-0
5-5
0-0
5-5
0-0
0-0
0-0
7-10
1-2
0-0
0-0
20-24

2-11
1-1
3-7
0-1
0-2
0-0
0-0
1-2
3-5
1-4
0-2
0-0
11-35

1
0
1
3
3
0
0
0
0
3
2
0
13

3
0
2
3
3
2
0
0
2
3
3
1
22

7
0
27
9
16
0
0
0
9
6
6
0
80
Percentages: Fg-.482, Ft-.833
3-point goals: 6-17, .353 (Cook 1-3, Bradford 1-1, Williams 1-2, Melton 0-4, Cross 0-1, Johnson 1-2, Harrington 2-4)
Team rebounds: 5
Blocked shots: 10 (Cook 6, Griffin 2, Mcclain, Archibald)
Turnovers: 21 (Cook 6, Griffin 5, Bradford 3, Williams 3, Harrington, Johnson, Mcclain, Melton)
Steals: 6 (Griffin 2, Mcclain 2, Cook, Johnson)
Technical fouls: None
Attendance: 13,840
Officials: Ted Hillary, Mike Sanzere, Jd Collins

---
Top Stories | Sports News | Sports Talk | Area Athletes in Action | Out and About | TechLine | Weather | Elsewhere
A Day in the Life... | Milestones | Obituaries | Diaspora
Business & Ag | Organizations | Events | Good Neighbors | Honors & Awards
Ombudsman | Law & Courts | Rural Review
The Arts | Home and Family | Spiritual Life | Health & Fitness | Teaching & Learning | Book Look | Movies & Videos
Still Waters | The Hallway Buzz | What's Up With That? | Where They Stand | the em space
How We Stack Up | By the Numbers
Letters to the Editor | About LDN | Corrections | Happy Ads | Quick Coupon Clip-Outs