Light refreshments will be served following the program. The seating is on first-come basis.
Also at the library, Family Reading Night will be Thursday, Nov. 15, at 6:30 p.m. Singer, musician, songwriter, storyteller and author Mike Anderson will perform. His programs are entertaining for the whole family.
The library is located at 725 Pekin St.
For more information about these and future programs, call the library at 732-8878 or 732-5732.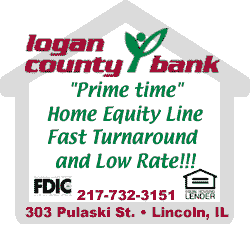 Hailed as a "microcosm of twentieth century American poetry," "Illinois Voices" represents an eclectic collection of poems that "transmit not only the quirky, multifaceted personality of the state but also a human geography that transcends precise location."
In compiling the anthology, editors Kevin Stein and G.E. Murray define an Illinois poet as "one born in Illinois or one who has produced a considerable body of significant work while living in the state." Despite these guidelines the project presented several challenges to the editors. Normally poetic anthologies are often constructed around a specific literary movement, period or theme. The Illinois anthology was assembled to represent the finest output of an entire state during a particular century.
This assemblage clearly illustrates the state's participation in the American 20th century movement. This literary movement was influenced by the events, culture and social constraints of the preceding Victorian era: "The old order fell before the wrecking ball of the modern, and our country's most familiar poetic voices at the time…seemed hopelessly outdated in this suddenly strange terrain."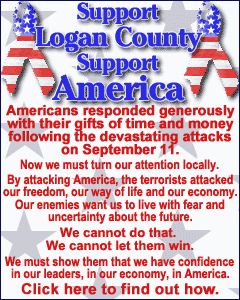 The editors point out that, although the Illinois poetic contributions of the time may appear "stolidly midwestern," they were in fact a driving force in the new "literary rebellion." Among the most notable of these were the Chicago Renaissance writings of Vachel Lindsay, Edgar Lee Masters and Carl Sandburg.
Not limiting the anthology to the famous and celebrated, the editors also include many outstanding examples from lesser-known yet equally talented Illinois poets. There are 78 contributors to this anthology. Many Illinois legends are found here, such as Carl Sandburg, Archibald MacLeish, Ernest Hemingway and Gwendolyn Brooks. Other outstanding talents who have achieved varying degrees of commercial and artistic success include George Dillon, Lucia Cordell Getsi, Sterling Plumpp, Angela Jackson and James Ballowe.
Dillon's "The Hours of the Day" is one example:
The city stirred about me softly and distant,
Its iron voice flew upward into the air.
All day I wondered that I walked and listened
As if in freedom there-
And wondered how love so led me and removed me;
My breath coming deep and glad, for she had drawn it;
My eyes being wild with pride because she loved me;
My heart being shielded with her beauty upon it.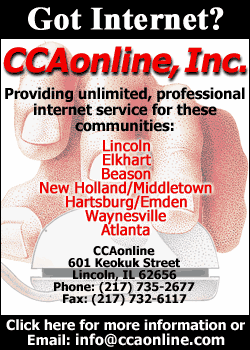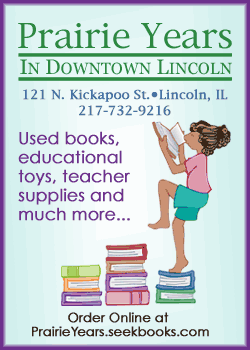 Drawing from the Illinois coal mining experience, James Ballowe pens a tribute to his grandfathers and writes in part in "The Coal Miners":
You were the miner
deep in the pit
whom no one knew.
You a shade
in a blackened world
I see too. I see too.
Other themes recognize individuals who have become part of the American historical experience. Sterling Plumpp's "Saturday Night Decades," dedicated to Langston Hughes, Originator, and Angela Jackson's "Miz Rosa Rides the Bus" are two examples.
Jackson's piece pays homage to the civil rights heroine Rosa Parks. In a particularly moving passage she writes:
It was not like they all say. Miss Liberty Muffet
she didn't
jump at the sight of me.
Not exactly.
They hauled me
away-a thousand kicking legs pinned down.
The rest of me I tell you-a cloud
Beautiful trouble on the dead December
horizon. Come to sit in judgment.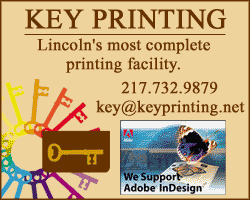 "Illinois Voices" is an outstanding compilation of some of the best that 20th century Illinois poetry has to offer. The anthology has something for everyone and showcases a wide range of writing styles, subjects and viewpoints. In addition to an index of poems and poets, there is informative appendix containing a brief biographical sketch on each contributor.
In the book's introduction the editors express their opinion on the importance of the Illinois poetic tradition and its place in American literature: "We believe the unfolding of twentieth century Illinois poetry offers a gloss for that of the nation at large, and thus we have striven to offer readers a diverse gathering depicting that development in all its variety. In sum, we have attempted to recreate the multicolored weave of the literary — as well as social — fabric."
"Illinois Voices" is highly recommended for poetry lovers everywhere and those who appreciate Illinois literature.
For more information, visit the library at 725 Pekin St. or call (217) 732-8878.
[Richard Sumrall, Lincoln Public Library District]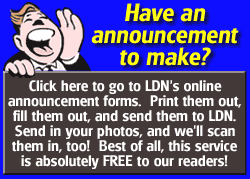 Culleton is a Lincoln native. A reception will follow his 2 p.m. classical guitar performance. Tickets will be sold in advance, with a maximum of 200 seats available for $5 each. Proceeds will go to the association for future arts programming.
Association President Marshall Jacobs reported a meeting with Kerasotes Theatres officers, Lincoln Mayor Beth Davis and Bobbi Abbott, executive director of the Lincoln/Logan County Chamber of Commerce, at which a "workable framework" for transfer of the Lincoln Cinema's theater to the chamber was devised. He said plans are for the arts association to restore the interior of the building with office space on the second floor. Work would start after GKC has completed a new theater complex, probably in the fall of 2002.
The architectural firm of Kenyon & Associates, which oversaw restoration work on Lincoln Public Library, will examine the theater building soon, and other firms have also expressed interest in the project, expected to cost more than $1 million. Jacobs said that $5,000 to $10,000 seed money is needed, and at least two grants have been applied for.
Completion of the theater restoration in 2003 would make it available for use in relation to Lincoln's sesquicentennial that year. Jacobs said plans are for the chamber of commerce to hold the theater as part of the downtown historic district. Details of how the building would be used have been discussed but not finalized.
The classic film showing of "Casablanca" on Oct. 11 was a sellout, netting the arts association about $650. "I was very pleased with the turnout, and the demographics were great," Jacobs said, adding that all age groups were represented. The community is asking, "What's next?" according to board secretary Louella Moreland, and a list of preferred choices is being drawn up.
In contrast to the success of the classic film viewing, the association's other recent presentation attracted only a small audience. "Music, Magic and More," a Sept. 29 performance by Mr. Tone, a Ringling Bros. and Barnum & Bailey-trained clown, was described as an "excellent show" which "the kids loved." However, only about 30 people attended.
About half a dozen logo designs have been submitted in the association's contest. The board decided to keep the contest open.
A membership committee consisting of Jean Gossett, Dan Bailey and Jeanie Xamis was formed. The committee is charged with writing policies for what benefits come with a membership in the association and with planning a membership drive.
The Logan County Arts Association is seeking corporate sponsors for coming events, including the classical Spanish guitarist and future classic film nights.
The band, which got its name from Warren's "(Home in) Pasadena," had the style and appearance of the 1920s lounge bands, from their suit-and-tie apparel to their music stands with the PRO logo on the front. They delighted the audience with old-time favorites such as "Jeepers Creepers," "My Melancholy Baby" and "Forty-Second Street."
Each band member got his turn in the spotlight. Pianist Simon Townley "tickled the ivories" in "Kitten on the Keys"; Andy Kuc, the baby of the group, shone on the rhythm guitar in "Play that Hot Guitar"; and Dan Hammerton stole the show with his dynamic trumpet solos in almost every song.
Lead vocalist James Langton had amazing stage presence. His white tie and tails complemented his loose and interactive style. When he wasn't caressing the microphone with his smooth voice, he was dancing around the stage and mingling with the band members. There was only one time when he seemed to lose touch with his audience.
"Sugarfoot Stomp" contained around seven minutes of instrumental solos. The lack of vocals was almost too long. The band was saved, however, when they did their "rousing conclusion" two songs later. "Minnie the Moocher" by Calloway and Mills brought the audience to life with its wailing trumpet and echoed scat. Blues Brothers fans kept up nicely with the energizing refrain.
The Pasadena Roof Orchestra members are:
James Langton — orchestra leader, vocalist
David Ford — trumpet
Dan Hammerton — trumpet
Steve Shaw — trombone and vocal trio
Nick Payton — alto and baritone sax, clarinet
Paul Jones — alto sax and clarinet
James Scannell — alto sax and clarinet
Simon Townley — piano and vocal trio
Andy Kuc — guitar and banjo
John Sutton — drums
Dave Berry — bass and sousaphone
Thorsten Merriott — sound engineer
To learn more about the Pasadena Roof Orchestra, visit http://www.pasadena.co.uk/.