Features, Animals for Adoption, Out and About, Calendar
Travel News Elsewhere (fresh daily from the Web)
Home and Garden News Elsewhere (fresh daily from the Web)
Movie 'Like Mike' sparks
electricity concerns for parents
[JULY 27, 2002] URBANA — The new 20th Century Fox movie "Like Mike" is prompting electric industry concern due to a scene that depicts an extremely hazardous, possibly fatal act. The Safe Electricity program of the Illinois Electric Council encourages everyone to help children understand the difference between the fantasy presented by the movie and reality — that you can be killed by interfering with electrical equipment.
"This is another opportunity for parents to help children understand that what they see in movies or other entertainment for the most part isn't 'real life,'" said Molly Hall, director of Safe Electricity. "Children should understand that safety rules are to be followed at all times, even if they see someone do something dangerous and not get hurt on TV or in a movie."
"Like Mike" depicts a child who is struck by lightening while trying to retrieve a pair of sneakers off of a utility line. The child and the sneakers then become "super charged" and enable the child to become a star basketball player like Michael Jordan.
"In reality, such an act is extremely dangerous, and possibly fatal," Hall said. "Contact with a power line can cause serious burns or electrocution."
Children who see the movie should be told never to climb trees or use other means to try to reach power lines, and not to throw objects at or over power lines or other electrical equipment.
Safe Electricity urges parents and others responsible for children to make sure they understand and follow these basic safety rules:
• Never climb trees near power lines. Even if the power lines aren't touching the tree, they could touch when more weight is added to the branch.
• Fly kites and model airplanes in large open areas like a park or a field, safely away from trees and overhead power lines. If a kite gets stuck in a tree that's near power lines, don't climb up to get it. Contact your electric utility for assistance.
• Never climb a utility pole. Don't play on or around pad-mounted electrical equipment.
• If you see a power line on the ground, stay far away from it and warn others to stay away. Assume all downed lines are energized. Call your electric utility.
• Never go into an electric substation for any reason — even on a dare. Electric substations contain high-voltage equipment which can kill you. Never rescue a pet that goes inside. Call your electric utility instead.
The Safe Electricity program is a nonprofit electric industry forum dedicated to promoting electric safety and efficiency. Illinois Electric Council member companies include investor-owned electric utilities, electric cooperatives and the University of Illinois. For more safety information, visit www.SafeElectricity.org.
[U of I news release]
Tuesday, July 30
6:00 pm
- Luehr's Ideal Rides Bargain Night
--All rides take 1 ticket
- Veterans Pass in Review - (Grandstand)
7:30 pm
- Logan County Queen Pageant
Wednesday, July 31
9:00 am
- Open Horse Show
7:30 pm
- Talent Contest
Thursday, August 1
1:30 pm
- Harness Racing
6:00 pm - closing
- Luehr's Ideal Rides Ride-A-Thon Night
6:30 pm
- Tractor Pull
Friday, August 2
1:30 pm
- Harness Racing
- Senior Citizens Day
7:30 pm
- 4-H Night-- Calf, Pig, Chicken & Goat Scrambles
Saturday, August 3
8:00 am
- 3 on 3 Basketball
- Chili Cook-off
1:00 pm - 5:00 pm
- Carnival Opens--"Kids Bargain Afternoon"
1:00 pm
- Kids Day--South end of Fairgrounds,
Special Events Building
- Harness Racing
7:00 pm
- Country Music Show--Wade Dooley
Sunday, August 4
1:00 pm
- Harness Racing--Downstate Classic Day
- Luehr's Ideal Rides Family Day
--All rides take 1 ticket
2:00 pm
- 4-H Livestock Auction
6:00 pm
- Demolition Derby
To order reserved Box & Track seats, call 217-732-3311
Illinois' Cleanest & Finest County Fair
---
Stop! Think! Talk! The fine art
of sibling relationships
[JULY 13, 2002] URBANA — Sibling rivalry is as old as the hills. Going way back to Cain and Abel, the siblings fought to biblical proportions. But disagreements between siblings don't necessarily have to be a negative part of life, according to Laurie Kramer, University of Illinois clinical psychologist.
Kramer sees these squabbles as a golden opportunity for children to learn how to manage conflict. "It's a chance for children to learn to deal with negative emotions, such as anger and frustration, in a safe environment," said Kramer. "Conflict can also help children to define their beliefs. It helps foster the development of one's sense of self."
Through a research and outreach program, "Fun with Brothers and Sisters," Kramer found that with instruction, modeling, role-playing and positive feedback, young children can be taught social skills that facilitate healthy sibling relationships. These children can then go on to use the skills in relationships outside the home.
In the study, 4- to 6-year-old children with younger siblings were taught six important relationship skills. In a laboratory setting, with their parents watching out of sight, the children learned how to invite their siblings to play, how to accept an invitation to play and how to turn down an invitation. They also were exposed to simple strategies for
"perspective-taking" (considering the other's point of view), handling frustration and negotiating conflicts.
"As they played and conflict arose, the children learned to verbalize their angry feelings instead of enacting them," said Kramer. "And they developed strategies to manage conflict that combined skills in communication, perspective-taking, emotional control and problem-solving. These skills helped them respond to conflict situations constructively and without aggression."
The children were given instruction, but in addition, toys and dolls were used to model appropriate behavior. Then they had hands-on opportunities to try out these new skills in role-playing games in which each child took turns pretending to be the older or younger sibling.
The instructors used large signs to serve as visual clues, helping the children avoid impulsive behavior. One sign indicated "stop," another triggered them to "think" and the third to "talk." Finally, the children received positive feedback as they attempted these newly learned skills.
"After four sessions in the laboratory, a final session was held in the children's home to encourage the use of conflict-management skills in their own environment," said Kramer.
These children, when compared with those who merely received instruction through discussion, books and videotapes, were more likely to respond positively to their brothers' or sisters' requests to play and to consider their siblings' point of view. Parents noticed improvements in their children's relationships and reported that their older children were also using the new social skills with their friends.
"These techniques may be useful for parents," said Kramer. "When the inevitable conflict arises, parents can encourage children to stop, think about their siblings' perspective and talk things through."
"Learning how to get along with brothers and sisters can contribute to children's social skills for better or for worse," said Kramer. "Highly divisive sibling relationships can be predictive of later problems, such as anti-social and disturbed behaviors in adolescence. On the other hand, healthy relationships with siblings, where conflict is well-managed, can last a lifetime and can enhance a child's social competence in the world."
[U of I news release]
---
Free Lab pups, seven black and one golden. Beautiful, 6 weeks old, well-handled by children and have great dispositions. Call (217) 445-3032.
---
At Logan County Animal Control —
DOGS
Big to little, most of these dogs will make wonderful lifelong companions when you take them home and provide solid, steady training, grooming and general care. Get educated about what you choose. If you give them the time and care they need, you will be rewarded with much more than you gave them. They are entertaining, fun, comforting, and will lift you up for days on end.

Be prepared to take the necessary time when you bring home a puppy, kitten, dog, cat or any other pet, and you will be blessed.

[Logan County Animal Control is thankful for pet supplies donated by individuals and Wal-Mart.]

Warden Sheila Farmer and her assistant, Polly Farmer,
look forward to assisting you.


[A friendly-faced 2-year-old male mixed Lab is seeking his human soul mate.
He's not fixed, and he's good with other dogs.]


[A purebred Doberman with a sweet disposition, this handsome 1˝-year-old male is good with children and other dogs. His ears are cropped; he is not fixed.]

[Yes, I have a purple tongue!
That's because I'm a black Labrador and chow chow mix. I'm male and just 1 year old. I'm not fixed, and I would make a great farm dog.]


[Glory is looking for a quiet home where she can get some TLC. She likes kids. An American bulldog, she is 7 years old and has not been fixed.]

Ten reasons to adopt a shelter dog

1. I'll bring out your playful side!

2. I'll lend an ear to your troubles.

3. I'll keep you fit and trim.

4. We'll look out for each other.

5. We'll sniff out fun together!

6. I'll keep you right on schedule.

7. I'll love you with all my heart.

8. We'll have a tail-waggin' good time!

9. We'll snuggle on a quiet evening.

10. We'll be best friends always.

---

CATS

[Logan County Animal Control is thankful for pet supplies donated by individuals and Wal-Mart.]

Warden Sheila Farmer and her assistant, Polly Farmer, look forward to assisting you.

In the cat section there are a number of wonderful cats to choose from
in a variety of colors and sizes.

Farm cats available for free!


[This lovely lady with green eyes is Bailey. She is 3 years old and has been spayed and declawed. She would love a new home full of love.]


[This soft-faced 1-year-old male kitty needs a cat lover's care. He has not been fixed but has been declawed.]

---

These animals and more are available to good homes from the Logan County Animal Control at 1515 N. Kickapoo, phone 735-3232.

Fees for animal adoption: dogs, $60/male, $65/female; cats, $35/male, $44/female. The fees include neutering and spaying.

Logan County Animal Control's hours of operation:

Sunday – closed

Monday – 8 a.m. - 5 p.m.

Tuesday – 8 a.m. - 5 p.m.

Wednesday – 8 a.m. - 5 p.m.

Thursday – 8 a.m. - 5 p.m.

Friday – 8 a.m. - 3 p.m.

Saturday – closed

Warden: Sheila Farmer
Assistant: Polly Farmer
In-house veterinarian: Dr. Lester Thomson
---

Electric barrier may stop Asian carp
[JULY 27, 2002] URBANA — The electric barrier in the Chicago Sanitary and Ship Canal may effectively prevent Asian carp from entering Lake Michigan, according to preliminary research results. In the early stages of an Illinois-Indiana Sea Grant-funded study, researchers found that more than 99 percent of bighead carp were deterred by a simulated electric barrier modeled after the actual one.
Using fish raceways to do controlled experiments, John Chick and Mark Pegg of the Illinois Natural History Survey are testing the potential effectiveness of the present electric barrier, as well as exploring additional barrier technologies as they relate to Asian carp. Two species of Asian carp, bighead and silver, are migrating closer to the actual barrier site, located near Romeoville, Illinois, and have been spotted as close as 25 miles from Lake Michigan.
Thus far in the study, there were 381 attempts by bighead carp to pass through the simulated barrier — 379 times the fish turned around. Only one fish went through the barrier, and in fact, did it twice.
"This was a smaller carp, which was not surprising. Smaller fish are less susceptible to the electric current," said Pegg. These tests were done for six continuous hours per day for three days.
Asian carp, which have grown to 50 pounds in U.S. waters, were brought here for use in aquaculture in the 1970s and escaped into the Upper Mississippi River System. The populations of these species have increased dramatically in some areas.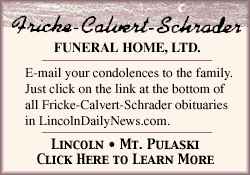 "Asian carp consume zooplankton, which all fishes typically feed on in their juvenile stages, so they have the potential to adversely affect every species of fish in the Mississippi River and Great Lakes," said Pegg.
The electric barrier was turned on in April in an effort to stop non-native fish from moving between the Great Lakes and the Mississippi River basin. The idea is that as fish pass through the barrier, they feel increasing levels of electricity, which leads them to turn around.
"Because the 60-feet wide barrier is not as strong higher up in the water column where Asian carp are typically found, there has been some concern that the electric field may not effectively repel the fish," said Pegg.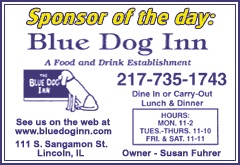 Recently, the International Joint Commission has recommended that a second barrier be installed as a backup to ensure that the carp and any other invasive fish species are stopped. And, Chicago Mayor Richard Daley has asked Congress for funding to strengthen the electric barrier and to study ways to keep invasive species from entering the Great Lakes.
Next, Chick and Pegg will explore different scenarios using the present electric barrier technology, varying the strength and width of the electric pulse within the recommended safety guidelines. They will also experiment with other barrier methods including "fish guidance systems" that use sound and a "wall of bubbles."
"We will test the effectiveness of these technologies and then try them in combination. Perhaps the fish can become used to one or the other, but in combination, they may prove successful," added Pegg. They will also test the effectiveness of these technologies in augmenting the electric barrier.
Carp have been migrating on their own towards Lake Michigan, but there is also a risk that anglers and others who harvest and fish with wild bait may inadvertently transport these species. "When minnows are harvested for bait, smaller or newly-hatched carp may tag along," explained Pegg.
There are precautions that anglers can take to reduce the risk of spreading exotic species, such as the Asian carp. "Never dispose of your bait by putting it into a water body," said Pat Charlebois, Illinois-Indiana Sea Grant biological resource specialist. "Throw unused bait away on land or in the trash."
If you are fishing with wild bait, use it on the water body from which it was collected. And you can also learn to identify Asian carp.
To obtain a U.S. Fish and Wildlife Service brochure on the Asian carp, call (608) 783-8434. You can also contact Charlebois at (847) 872-0140.
For more information on invasive species, visit the Illinois-Indiana Sea Grant site, www.iisgcp.org.
[U of I news release]
Celebrating American Theatre

Lincoln Community Theatre

presents

The King and I

Aug. 2-10
Johnston Center
for the Performing Arts

for ticket information, call 732-2640
or click here: http://www.geocities.com/
lincolncommunitytheatre

Want your ad to be seen all over Logan County?

Advertise with

Lincoln Daily News!

Call (217) 732-7443
or e-mail
ads@lincolndailynews.com

Our staff offers more than 25 years of experience in the automotive industry.

Greyhound Lube

At the corner of Woodlawn and Business 55

No Appointments Necessary
---
News | Sports | Business | Rural Review | Teaching & Learning | Home and Family | Tourism | Obituaries
Community | Perspectives | Law & Courts | Leisure Time | Spiritual Life | Health & Fitness | Calendar