The regular monthly meeting of the Lincoln Writers' Club has been changed from the first Tuesday of the month to Jan. 8. The group will meet in the Pegram Room of the Lincoln Public Library at 6 p.m.
Anyone interested in writing is invited to attend. For additional information, call Rebecca Johnson at 732-2723.
---
Girl Scouts announcements
Girl Scout leader meetings: the first Thursday of each month, at the usual time and place.
---
Websites with lots of ideas that Girl Scout leaders, families or kids can use:
See the website for Girl Scouts, Land of Lincoln Council, at http://www.girlscoutsllc.org/.
You can send questions and suggestions to the council by clicking here: gsllc@girlscoutsllc.org.
Also, see the national Girl Scouts site at http://www.girlscouts.org/.
---
The Oasis, Logan County's senior citizen center, at 501 Pulaski St. in Lincoln, is open weekdays (except holidays) from 9 a.m. to 4 p.m. The center also is open on Friday and Sunday nights for table games. Dominic Dalpoas is the executive director. Activities are open to all Logan County senior citizens, regardless of membership.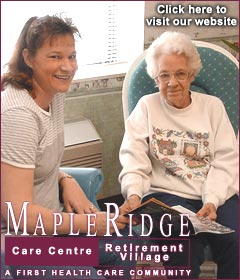 Potluck and bingo
Thursday, Jan. 10, is a fun-filled day, starting with the potluck luncheon serving soup and sandwiches from 11:30 a.m. to 1 p.m. You may bring a dish to pass or a $3 donation.
Right after lunch you may stay for bingo games sponsored by the Oasis with "surprise" prizes.
Circuit Breaker
After you have received your pre-printed forms, you may schedule an appointment with the representative at the Oasis between 9 a.m. and 3 p.m. each Monday of the month. The new 2002 application forms for first-time filers will not be available until the end of January. As soon as you have received your 2001 income documentation, call the Oasis to schedule an appointment.
Upcoming trips
There are a few seats available for the Jan. 19 trip to Nashville North in Taylorville for "Northern Lights," a country and western musical show, at a cost of $19 for ticket and transportation. Reservation deadline is Jan. 11.
On Jan. 27, the van will take you to Barn II in Goodfield to see "Rumors," a comedy hailed as an "old-fashioned, door-slamming, crockery-smashing farce," at a cost of $32 for dinner, ticket and transportation. Reservation deadline is Jan. 18.
Social Security
The representative reminds everyone that you can call the office at 1 (217) 241-6651 to take care of your Social Security issues over the phone. If an appointment is necessary, it will be scheduled at the Oasis.
Computer classes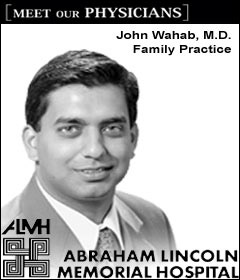 Classes resumed this week. We are now taking reservations for the month of February 2002. You may schedule a week (Monday through Friday) of one-hour sessions, 9:30 to 10:30 a.m., on computer basics, word processing, e-mail and Internet, or spreadsheet-database. Call to reserve your class preference.
Game winners
The weekday pinochle winner for Dec. 28 was Mable Hoagland. Weekend game winners for Dec. 28 were Helen Cart for pinochle, Tom Garrison and Henry Warnisher for 5 in 1, and Alice Thornton for pool.
Newsletter
Friends of the Oasis members receive bimonthly newsletters by mail. For more information, people can call the Oasis at 732-6132 or 732-5844.
---
Happenings at the U of I Extension office
The local office of the University of Illinois Extension is hosting a series of educational presentations. Anyone and everyone is welcome. Programs will be at the Extension office at the northwest corner of the fairgrounds, 980 N. Postville Drive.
Reservations will be requested; programs will be cancelled if fewer than 10 people are registered.
Call 732-8289 to make reservations. There will be no charge for any of the programs
Planned programs for the coming year through University of Illinois Extension:
• Thursday, Jan. 17, 2002, at 10 a.m. — "Grains in the Diet," Jananne Finck, nutrition and wellness educator, Springfield
• Thursday, Feb. 7, 2002, at 10 a.m. — "What to Do With Stuff," Ellen Burton, consumer and environment educator, East Peoria
• Tuesday, March 12, 2002, over noon hour 12-1 p.m. — "Salads," Jananne Finck, nutrition and wellness educator, Springfield
• Thursday, April 11, 2002, at 10 a.m. — "New Friends, But Keep the Old," Patti Faughn, youth and family educator, Springfield
• Tuesday, May 15, 2002, at 10 a.m. — "Air Quality," John Fulton, Lincoln
---
Y's cheerleading program offers fun-filled activities
New to the list of programs this year at the Lincoln Area YMCA is the cheerleading program. This program is designed to provide a sports advantage to those youngsters who enjoy the sport of cheerleading or who perhaps have an interest in becoming a cheerleader.
The Y's cheerleading program offers numerous action-packed and fun-filled activities that not only interest the children but definitely help develop skills utilized in the sport of cheerleading. Enhancing creativity skills and providing opportunities for self-expression are just a couple of great benefits this program offers its participants as they work with the cheer instructors to choreograph new cheers, chants and dance movements. Participants also increase their individual level of strength through group stunting activities and enhance their large motor coordination as well through practicing basic cheer moves and jumping techniques. The YMCA cheerleading program also provides opportunities to initiate and promote positive team building skills as our qualified cheer instructors help the participants work together on stunt and build formations and in performing group cheers. Last, and certainly of great importance, children are able to continue to build their self-esteem as they are encouraged to work on developing their individual tumbling and jumping skills.