Every year thousands of children across America are injured while participating in sporting activities. In the new book "The Sports Medicine Bible for Young Athletes," authors Lyle Micheli and Mark Jenkins provide important information that parents can use to "make their children's sports experiences safe, successful, and wholesome."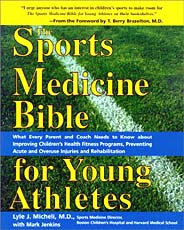 In the book's preface, Dr. Micheli writes, "Although a recent study showed that 90 percent of parents want their children to participate in sports, many parents express concern about the potential for physical and psychological harm in organized sports programs." The research and expertise of Dr. Micheli and others in this field has resulted in significant advances in the prevention and treatment of sports injuries.
The book is divided into two sections, "What Every Parent, Player, and Coach Needs to Know about Youth Sports" and "Sports Clinics." Part one is a detailed examination of the subject of injury prevention and treatment; part two discusses specific parts of the human body, the injuries they can sustain and the treatment options.
Part one
There are many advantages and disadvantages to participating in sporting activities. Encouraging good fitness and heath, developing sports and motor skills, building self-esteem and a competitive spirit, pleasure, and friendship are some of the advantages.
The No. 1 risk involves inadequately trained coaches. According to the authors the United States is the only industrialized country in the sporting world that does not have a national coaching education program.
Injuries are a certainty in sports, and the authors discuss the preventative measures every child should take during participation. They also explain how to prevent injury in the most popular sports: soccer, skating, basketball, baseball and football.
One of the most important aspects of involvement in sports is physical fitness. How to achieve and benefit from health fitness are two components essential to better performance. There are programs that can improve a child's fitness through the cardiovascular system, muscular-skeletal system and nutritional habits.
Nutrition is especially important to encourage the normal growth and development of a child and to supply the energy necessary for physical exertion. A proper balance between fats, carbohydrates, proteins, fluids, minerals and vitamins must be achieved.
Regardless of a young athlete's physical condition, the inability to cope with the stress of competition can lead to a child's withdrawal from organized sports. According to the authors stress can result from insufficient playing time, abusive coaches, an overemphasis on winning, fear of failure, and mismatching of size and skill levels.
Other important topics that parents must consider include the effects of strength training on young bodies, meeting the needs of athletes suffering from a chronic illness or disability, and how to recognize the growing problem of substance abuse in athletes, particularly for enhancing performance.
Part two
The second part of the book is an introduction to sports clinics, the injuries to young athletes and how to treat those injuries. This part is a primer for virtually every part of the body that can be injured during competition, including:
• Foot, heel and ankle
• Leg, knee and thigh
• Hip, pelvis and groin
• Back, shoulders and upper arms
• Elbows, wrists, hands and fingers
• Head and neck
Each section contains a discussion of potential injuries and includes symptoms, causes, self-treatment, what the doctor should do, surgical options, rehabilitation and recovery.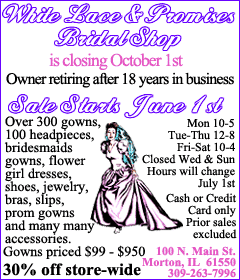 "The Sports Medicine Bible for Young Athletes" is a complete guide and first source for information on the health and fitness of young athletes. In the preface, Dr. Micheli writes, "This book describes measures parents and coaches can take to improve youth sports. … I hope this book helps you provide children with a sports experience they will take with them into adulthood — along with a lifetime interest in health fitness."
This book is highly recommended for parents of young athletes or anyone who has any association with youth sports.
[Richard Sumrall,
Lincoln Public Library District]