High school softball

High school track and field

Barone joins Illinois State basketball staff
High school baseball

High school track and field

Robinson first to join Moser's staff
Easter mutterings
By Jeff Mayfield
[APRIL 21, 2003] Trusting that one and all had a joyous and meaningful Easter. We sure did. I will apologize right up front and say that sports was not a part of our holiday experience. So, if you were like me and never had access to a TV or a paper, let's get caught up together…
I'm not going to comment on the Self to Kansas story… I'm too emotionally involved. My only thought is to wish him and his family well. They made a very positive impact while they were here…
What is up with Easter Sundays and Busch Stadium? There's more action there than there is at a WWE or WWF (or whatever the right letters are) match!
Cards still find themselves in second place but seem to be riding the roller coaster. Can't seem to get much sustained over several days. The Cubs, on the other hand, continue to march on. Many have suggested that this is the same old Cubs formula. Start hot and then fade… but, most of those people have never seen Dusty Baker work his magic. They will be there for the long haul.
I had the White Sox at the top when many were skeptical… I just NEVER figured on them having to chase the Royals for even a day. Boy, have they been playing some hot baseball?! However, when the weather starts to warm, I look for the Sox to really heat up.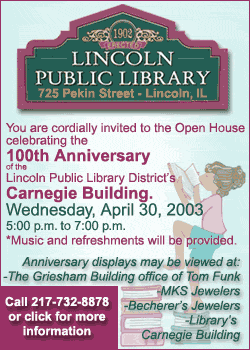 I told you that I was really worried about the Blues?
Any guessers on if anyone has what it takes to dethrone the Lakers?
As spring football grabs the attention of all gridder fans, the NFL draft looms on the horizon. Are you ready for some football?
Local sports: Sorry, I was gone all weekend, so I don't know how any of our teams did. If you do, give us a call.
Join us on "FANdamonium" tonight at 6 here on the LDN live link, or on CITV Lincoln Channel 5 or on FIX 96.3 on your FM radio dial. I have no idea what we're going to be talking about, so we'll REALLY need your help tonight!