Review by Richard Sumrall
There are many different elements that go into the planning of a garden. When one thinks of a garden, the usual comes to mind: flowers, trees, shrubs, bushes, rocks and borders. According to author Nancy Ondra there's one other aspect of a garden that is often overlooked: ornamental grasses. Ornamental grasses, she writes, "bring exquisite textual complements and contrasts into play in your garden … and offer unexpected life, movement and drama to every home landscape."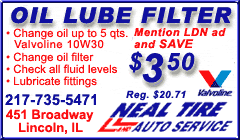 Getting to know grasses as garden plants
In her opening chapter Ondra defines exactly what is a grass, the play of light and shadow of different grasses, the textures (or leaf traits) that gardeners can use, and how to choose your grasses and make them grow. One concern for the gardener is choosing between the numerous varieties of grasses; these can include cattails, rushes, sedges, flowered, mounded or upright. Always choose the grasses that are most suited for your climate, site and needs. Grasses generally require little maintenance and are resistant to pests and diseases. The most important task is to periodically cut them back to remove dead or decaying foliage.
Creating stunning combinations with grasses
One of the many advantages of ornamental grasses is their incredible variety of colors that accentuate the other features in the garden. Ondra discusses the different color combinations that can bring any garden to life, particularly golds, bronzes, blues, grays, darks and other surprises. After describing the effect of a particular color, she offers a "designer's choice," a selection of recommended grasses that meet the desired effect. Blue oat grass, cloud nine switch grass, golden bamboo and purple fountain grass are just some of the suggested varieties. Not only can these grasses be used to play against the other foliage, they can also create spectacular effects against garden ornaments, planters and other objects.
Transforming every garden through four seasons
Once you become more comfortable with grasses in the garden, you can begin to experiment with the different varieties. Ondra explains the different uses for ornamental grasses throughout the year, including beds and borders, in the front yard, as a path liner, in pots and containers, as a companion for roses, in water gardens, and as autumn foliage. The key to year-round enjoyment of grasses is to "explore some of the diverse landscape areas that make perfect settings for grasses and demonstrate ways to use these versatile plants." As in previous chapters she offers her choices for the best grasses based on a particular use.
Selecting special grasses for special places
Sometimes gardeners are faced with specific problems related to the land they are trying to develop. Other times they are looking for something out of the ordinary to make a bold statement in their garden. This chapter discusses both of those issues. Ondra addresses the problems of hot and dry locations, slopes, shade, and privacy. She also talks about the luxury of having moist soil to work with in your garden. Fortunately there are numerous species of grasses that thrive in each of these settings. It is interesting to note, for example, that ornamental grasses can be used to provide visual privacy and as a barrier to unwanted sound. Sloped areas are more easily controlled with grasses that are attractive and reduce erosion (thanks to their extensive root systems). Although most grasses thrive in the sunlight, some grasses do very well in the shade. Not only do they cover bare spots under trees and sun-deprived areas, they actually display their best color attributes in faint light.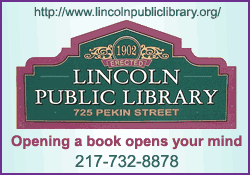 Nancy Ondra's "Grasses" is an essential book for anyone who enjoys gardening or is looking for fresh landscaping ideas. The book is very easy to read and understand, and the author's suggestions are most helpful. Ms. Ondra is a freelance garden writer who has experience operating a rare plant nursery. The lavish photography of Saxon Holt is stunning and a real asset to the textual information. This book is recommended to anyone who enjoys gardening, landscaping or botany.
[Richard Sumrall, Lincoln Public Library District]