---
---

---
---
---
Contact us
---
LDN is best viewed with
IE 5.5 or 6.
---
LDN awards
Local:
Dec. 16, 2001
Local Emergency Planning Committee
Jan. 25, 2001
Logan County Healthy Communities Partnership
State:
Oct. 1, 2001
Illinois Public Health Association


posted daily OVER THE NOON HOUR (CST)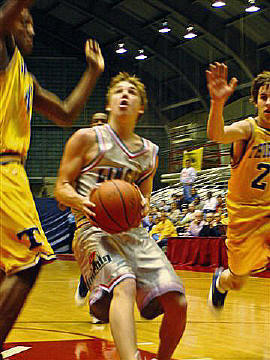 Lincoln Railers faced fierce opposition in yesterday's State Farm Classic consolation playoff against South Holland.
[Picture by Bob Frank] Click on picture for larger image.


Submit a classified ad online [Lowest cost for advertising in the county!]

Announcement: The Lincoln Street's Department will be picking up Christmas trees the week of Jan. 5th through the 9th.


Serving in the military sponsored by American Legion Post 263