Arrested were Royce D. Sykes, 30, address given as 13761 Klondike, Desoto, Mo. (formerly of Lincoln) and 30-year-old Angel R. Johnson, 30, 19 Terrace Court, Lincoln. Sykes is being held on $2 million bond at the Logan County Jail on seven counts of first-degree murder. Johnson is being held on charges of concealment of a homicidal death and obstruction of justice, with a $100,000 bond. Both of the accused have unrelated pending criminal charges and backgrounds.

[Royce Sykes]
Sykes is a 5-foot-11 white male weighing 220 pounds, with green eyes and brown hair. He was arrested last week in Festus, Mo., on a Logan County felony warrant for attempting to manufacture a controlled substance. He allegedly possessed materials used to make meth in the Dec. 3 incident.
Logan County Detective Doug McCartney picked up Sykes at 1 p.m. on Friday, Jan. 31, from the Jefferson County Jail.
Bobb was found slain in Kickapoo Creek Park by an early morning walker around 9 a.m. It was estimated that he was left for dead only hours earlier. He was found on a remote park path near the train trestle that borders the north and east side of the park.
While Bobb had been stabbed and lost a significant amount of blood, an autopsy revealed he actually died of an air embolism in the lungs related to a blunt force trauma to the neck.
The area where the initial struggle began is outside the park and has been known as frequented by drug users and dealers. The bridge area is said to be used as a common drug drop and cash exchange location.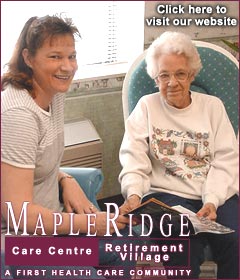 Investigators on the scene were able to determine that a struggle first took place at the train trestle, and then Bobb fled through the bramble toward the park. It appeared that he attempted to hide in some downed branches at the edge of a path. He was apparently flushed out of there and chased down the path farther into the park before he fell. At that place a final, single wound to the neck was inflicted, and he was left to die. Blood marked the entire path that Bobb had traveled, indicating he was wounded during the initial skirmish at the trestle.
The ground was too dry to provide absolute evidence, but only one perpetrator was suspected.
Logan County Sheriff's Department Chief Deputy Rick Bacon is to be commended for his efforts as lead investigator in the four-month-long case. With no eyewitnesses, investigators were put to the test to come up with suspects. They patiently conducted hundreds of interviews, weaving together what little information and evidence they had.
Also working on the case from the Sheriff's Department were Mark Landers and Doug McCartney. They were assisted by state police crime scene technicians. Logan County Coroner Chuck Fricke and Deputy Coroner Warren Rogers contributed, providing information about the cause and manner of death.
Sykes is scheduled to appear in court on Monday and Johnson on Tuesday.
If convicted, Sykes will face a minimum of 20 years in prison. The combination of charges against him could make him eligible for the death penalty.
Johnson's charges on concealment of a homicidal death and obstruction of justice could land her in prison up to five years.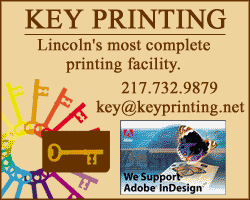 [FEB. 3, 2003] A 14-year-old Lincoln youth was taken by ambulance to Abraham Lincoln Memorial Hospital following an apparent accident. Hospital personnel attempted to save Cash Tapper, son of Alan and Marilyn Tapper of rural Lincoln; however, despite their attempts he died at 4:22 p.m.
Cash was in the eighth grade at C-EL.
An autopsy will be conducted Monday.
The Logan County Sheriff's Department and coroner's office is investigating the incident.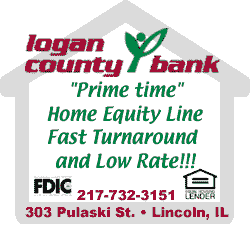 President Bush orders flags flown at half-staff
[FEB. 3, 2003] A proclamation by the President of the United States of America honoring the Memory of the Astronauts Aboard Space Shuttle Columbia:
As a mark of respect for Rick Douglas Husband, William C. McCool, Laurel Blair Salton Clark, Kalpana Chawla, Michael P. Anderson, David M. Brown, and Ilan Ramon who gave their lives during the mission of STS-107 aboard the Space Shuttle Columbia on February 1, 2003, I hereby order, by the authority vested in me as President of the United States of America by the Constitution and the laws of the United States of America, that the flag of the United States shall be flown at half-staff at the White House and upon all public buildings and grounds, at all military posts and naval stations, and on all naval vessels of the Federal Government in the District of Columbia and throughout the United States and its Territories and possessions through Wednesday, February 5, 2003. I also direct that the flag shall be flown at half-staff for the same length of time at all United States embassies, legations, consular offices, and other facilities abroad, including all military facilities and naval vessels and stations.
IN WITNESS WHEREOF, I have hereunto set my hand this first day of February, in the year of our Lord two thousand three, and of the Independence of the United States of America the two hundred and twentyseventh.
GEORGE W. BUSH
[The White House]