It's in the vault, and that makes Lincoln Mayor Beth Davis happy.
The check for $10,000, which came from the Member Initiative fund of former state Sen. Robert Madigan of Lincoln, has finally arrived, and the city can go ahead with its plans to restore the Lincoln Well in time for the Sesquicentennial in August. Davis believes the $10,000 will cover most or all of the cost of the well restoration.
The well, just outside the VFW Post at 915 Fifth Street and across from the Postville Courthouse State Historic Site, was the one Abraham Lincoln and the other lawyers and judges traveling the 8th Judicial Circuit would have gotten a drink from.
When trying cases at the Postville Courthouse, Lincoln would stay at the Deskins hotel, which was located on the site of the present VFW hall, just across the street from the courthouse. Patrons of the hotel used the well water.
Davis plans to install an old-fashioned pump and also a drinking fountain at the well site, which will be dedicated during the Sesquicentennial. The city will also be selling about 1,100 bricks that were taken from the old well, which will be coated with a preservative and will carry a plaque saying they are from the Lincoln Well.
The city opened the well in May of 2001 and hoped to make it usable. However, water pumped from the well was contaminated. To make the well safe, it will probably have to use water from the city's water supply rather than groundwater.
The appointments represent a bipartisan approach, as Blagojevich announced that a key member of the previous administration will serve in his cabinet. The list of appointees also includes individuals with extensive experience in the private sector.
"My commitment to thoroughly changing and reforming state government extends to every department and every agency in every part of Illinois," Blagojevich said.
"I am directing the people whom I am appointing today to carry out my vision for change, for a government that works for all the people of Illinois and that does more with less," he said.
Blagojevich named six agency directors on Friday. They include new directors of the departments of labor, transportation and employment security, as well as the state's tollway authority and the office that coordinates the operation of state government. In addition, the governor called for the reappointment of the current director of the state's Environmental Protection Agency.
"These men and women will be vital members of a team that approaches state government with a renewed energy and a firm commitment to serve the people of this state, grow our economy, protect workers, preserve our natural resources and address the frustrations of commuters," the governor added.
"They each bring vital experience and are committed to a fresh approach," he said.
Don't let the cold winter nights keep you at home...
2003 Technical Education Classes
The appointments Blagojevich announced on Friday include:
Timothy W. Martin -- Illinois Department of Transportation
Martin is the current chief operating officer of the Chicago Public Schools. From 1992 to 1997, he was chief highway engineer at IDOT. In that role, he directed the relocation of Lake Shore Drive and the start of the Museum Campus on the city's lakefront, as well as the reconstruction of State Street. He also worked with city's Department of Public Works, the Department of Planning and Development, and Midwest Consulting Engineers.
He holds a bachelor's degree in engineering and a master's in business administration from the University of Illinois.
Michael J. Fenger -- Department of Labor
A resident of the greater Rockford area, Fenger has more than two decades of experience in administrative and union management at the International Brotherhood of Electrical Workers, Local 364, where he represented more than 1,200 workers. He also serves as a Winnebago County sheriff's public safety commissioner and was appointed to the Fidelity Investment Board in 2001. During the 1970s, Fenger worked as a foreman, general foreman and in other management positions for various electrical contractors.
He completed a year of electrical apprenticeship in 1970 and earned his bachelor's degree from Antioch University in 1994.
Michael M. Rumman -- Central Management Services
Rumman most recently served as the CEO of Veritel Corporation, which manufactures and distributes voice verification biometrics systems for network and physical access security. He served from 1997-2000 as president of Peoples Energy Services, an affiliate of the Peoples Energy Corporation. He has also led projects for Accenture LLC, where he developed detailed business initiation planning. Earlier in his career, he had extensive experience in the private sector, including work at General Motors Corporation.
He holds a bachelor's degree in economics from the University of Michigan and received his master's in business administration from Northwestern University.
Renee Cipriano -- Illinois Environmental Protection Agency
Cipriano has been asked by Gov. Blagojevich to continue in her capacity at the state's Environmental Protection Agency, which she has directed in Springfield since 2001. In that role, she is responsible for the implementation and administration of all environmental laws and programs for the state. She also served as co-chair of the governor's Energy Cabinet.
Prior to her appointment to the EPA, she served as a senior advisor on environmental and natural resources to then-Gov. George Ryan. In the mid-1990s, she was associate director and chief counsel of the Illinois EPA. She has also served in private legal practice, as a partner in the environmental law group at Schiff Hardin & Waite.
She earned her undergraduate and law degrees at Loyola University in Chicago.
Jack Hartman -- Illinois Toll Highway Authority
Hartman has served as the executive vice president for construction, engineering and facilities at the Chicago Transit Authority since 1997. In that role, he is responsible for the CTA's Capital Development Program, which includes the rehabilitation of the Douglas, Ravenswood and Red lines. The $2.5 billion program has been on schedule and on budget. He manages more than 400 buildings and 24 million square feet of space, with 1,400 employees and an operating budget of $150 million per year.
From 1992-96, he was a deputy commissioner at the city's Department of Aviation, where he served as project manager for the Midway Terminal Project and several initiatives at O'Hare.
In both agencies, he successfully implemented "change management" strategies.
He has also coordinated the CTA's "Make a Difference Program" which has won two awards from USA Today for its emphasis on volunteerism.
Brenda Russell -- Department of Employment Security
Russell serves as resident vice president of CSX Transportation, Inc. She has previously served as vice president for community relations and as counsel for CSX.
As a senior associate at Carney & Brothers, Ltd. during the early 1990s, she counseled lenders and developed loan documentation for the nation's third largest minority-controlled bank. She is currently a member of the executive committee of the Metropolitan Planning Council.
She is a graduate of Harvard University and holds a law degree from the University of Virginia.
---
"My first assignment to these directors is to make it clear to all of their employees that this administration is enthusiastic and well-prepared to bring about dramatic change to the state government, and we hope every employee shares our commitment to reform," Blagojevich said.
The governor's prior announcements this week also underscored the new administration's commitment to change.
On Tuesday, the governor's first full day in office, he issued executive orders and additional directives taking action aimed at restoring people's faith in their leaders and imposing greater discipline on state spending.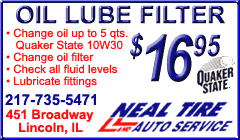 Blagojevich terminated the employment of individuals in more than 30 positions that were filled in the closing weeks of the previous administration.
Blagojevich also placed a hold on departments and agencies, preventing the hiring of new personnel. Citing the figure of more than 13,000 state cars, he froze the acquisition of new vehicles in state departments and asked for a review of all cars in their fleets.
On Tuesday, the new governor also appointed Mary Lee Leahy, an attorney who is renowned for her work specializing in ethics and personnel issues, to serve as a special investigator for employment and personnel, to revise state hiring rules, and to find unnecessary and unqualified personnel.
On Thursday, Blagojevich cited the state's enormous $4.8 billion deficit as evidence of the need for fundamental reforms of Illinois' spending and revenue practices and an opportunity to enact such reforms.
Blagojevich said that he and his budget staff will review the budget "line by line" to find wasteful spending, identify unnecessary positions or nonessential entities within state government that can be consolidated or eliminated, push for increases in federal dollars, and carry out a plan to economize the state's purchase of prescription drugs.
He also announced the creation of a Council of Economic Advisors who will advise the governor on all aspects of economic growth. The panel will function similarly to the White House panel of the same name and will focus on helping enhance the state's revenues through an improved climate for economic development and job creation.
Blagojevich also said that he would call for more public involvement in the budget process. Blagojevich said that the he and Lt. Gov. Patrick Quinn would engage in public events around Illinois to "hear the ideas of people who pay for state government: the taxpayers."
Blagojevich drew parallels between a set of reform-oriented initiatives he announced earlier this week and his goals for dramatically changing the way the budget is crafted.
He called his reforms "signals to Springfield that they cannot count on the comfortable old ways."
"The same spirit of change will shape our approach to the budget."
[Illinois Government News Network
press release]