Animal Control open Saturdays
[APRIL 18, 2003] Beginning April 28, Logan County Animal Control is experimenting for 60 days with Saturday hours. The new hours are 8:30 a.m.-4:30 p.m. on weekdays and 10 a.m.-2 p.m. Saturdays. Only registration, payment of fines and animal pickup can be accomplished on Saturday. Adoptions must take place during the week.
"Fish are a great source for protein and minerals; they are also low in saturated fat and can be a source of omega-3 fatty acids -- essential for good health -- but in a number of water bodies in Illinois and Indiana, fish can be contaminated with pollutants. Exposure to low levels of these contaminants may have long-lasting health effects," said Leslie Dorworth, Illinois-Indiana Sea Grant aquatic ecology specialist.
Mercury can damage the nervous system, particularly in developing children. Low amounts of mercury may lead to learning deficits. PCBs have also been linked to learning deficits and behavioral problems in children.
A fish consumption advisory will tell you which contaminants are of concern for a particular water body, along with whether available fish species pose a risk, depending on their sizes. These recommendations are based primarily on protecting women of childbearing age, pregnant women, fetuses, nursing mothers and children younger than 15 years of age.
"You can still get the benefits of eating fish by choosing safer types of fish and safer ways to prepare fish, and by carefully choosing how often you eat fish," said Dorworth.
[to top of second column in this article]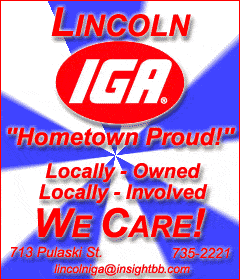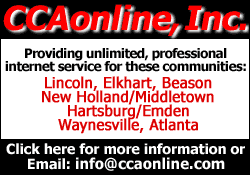 Always remember to eat a variety of fish, keeping the following in mind: Fatty fish tend to accumulate PCBs; fish that eat other fish, such as largemouth bass, also build up contaminants; larger and older fish tend to build up contaminants in their bodies; and fish that feed along the water's bottom ingest more contaminants than those swimming in the water column.
"PCBs are stored in the fat of fish, whereas mercury is stored in the muscle," said Dorworth. "This means you can reduce the level of PCBs, but not mercury, by properly cleaning, skinning and trimming your catch, as well as baking or broiling the fish on an elevated rack that allows fats to drain to the pan below. After cooking, discard all liquids."
To find out how often it is safe to eat a particular species, fish consumption advisories are the key. "For many rivers and lakes throughout Illinois and Indiana, you can find out whether your catch is safe to eat," explained Dorworth.
For easy online access to fish advisories in Illinois, Indiana and Michigan, go to the Sea Grant Web page at www.iisgcp.org. If you would like a copy of Illinois-Indiana Sea Grant's latest pamphlet on fish advisories titled "Contaminants in Fish & Seafood: A Guide to Safe Consumption," contact Susan White at (217) 333-9441 or e-mail white2@uiuc.edu.
[Illinois-Indiana Sea Grant news release]