CONTACT US
E-mail to ads
LDN is best viewed with
Internet Explorer 5.0 or 6.
---
LDN AWARDS
Local:
Dec. 16, 2001
Local Emergency Planning Committee
Jan. 25, 2001
Logan County Healthy Communities Partnership
State:
Oct. 1, 2001
Illinois Public Health Association
posted daily OVER THE NOON HOUR (CDT)

It looks like a big smiley red and white bug with bucket seats. And so we asked...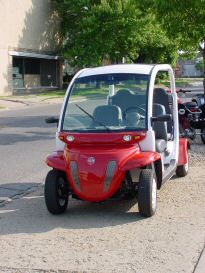 $7 million approved for LDC

Mitchell, Brady ask governor to declare Logan and DeWitt counties disaster areas

Governor's budget passes

LCT '1776' auditions

Stormy mutterings
By Jeff Mayfield

Precision Products takes two from Mount Pulaski's Bronco 1 team

Lincoln Gator Swim Club results

High school baseball

High school softball
LDNs of the past week: