Features, Animals for Adoption, Out and About, Calendar
Travel News Elsewhere (fresh daily from the Web)
Home and Garden News Elsewhere (fresh daily from the Web)
Child-care providers appreciated
[MAY 8, 2003] Each year, on the Friday before Mother's Day, National Provider Appreciation Day is observed for many of those who provide child-care services for communities across the nation. This day was established by a nonprofit organization called Provider Appreciation Day. A perusal of their website will yield ideas about what local provider organizations and parents who use the services of local providers can do to show their thanks.
Linda Oliver, who operates a day-care business from her home in Lincoln, would echo the view that appreciation of the role of providers is needed. Linda has been serving as a child-care worker off and on for about eight years for six or seven children. She started doing so when she had young children she did not want to leave for others to care for during the day. She did need income to supplement the family's economic base, however. Running this business from her home was the best solution for Oliver.
She thinks providers like herself are often underrated in their role of giving essential help in the development of children whose parents must work outside the home. She emphasizes that she is licensed by the Department of Children and Family Services.
Licensing includes the need for ongoing training as well as proper environmental standards in the home where children are cared for. Oliver has also pursued further education in the field of early childhood education and provides a preschool curriculum for the 2- to 5-year-olds she cares for.
Another child-care provider working from her own home in Lincoln is Julie Kastendick. As with Oliver, Kastendick began her business because she wanted to be home with her young children and yet provide a second income. She has been working at this for 14 years. Currently, she is licensed for eight children. She has an established clientele; two of the families using her services have been doing so from seven to nine years. She likes to be involved with the children she cares for from a young age. She believes this kind of stability in care for children can have a positive effect for all involved.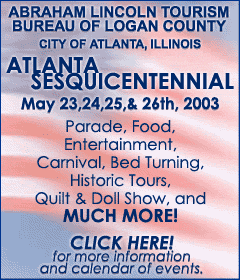 Kastendick says day-care providers are not babysitters; they are business professionals licensed by the state. She says it is sometimes hard to get respect. While she rarely has problems getting paid, she knows of providers who have trouble with that. People forget to bring a check by the proper time, thinking it is not that big an inconvenience. She believes getting paid on time is not only just but lets the providers know their efforts are appreciated and respected.
To begin to offer a show of that respect, there is a dinner today (Thursday, May 8) at the Depot. Fifteen people will be attending the Providers Appreciation Dinner. Kastendick thinks this is a good starting number as they begin efforts to organize and encourage people in their efforts. She says that the local community has been very generous in sponsoring the event.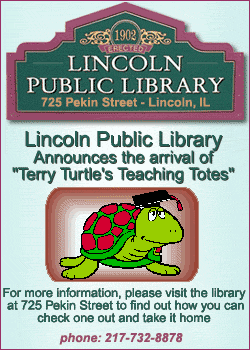 Kastendick has helped organize the small, local group of child-care providers who operate out of their homes. She believes the meetings will be a chance to socialize as well as exchange ideas and support each other.
The Lincoln Family Child Care Providers Network has had one organizational meeting. Kastendick says there are no officers for the organization. The plan is simply to meet and possibly have those who attend take turns arranging what will be done at the meetings.
The Lincoln Family Child Care Providers plan to meet the first Monday of each month, beginning June 2. A place for the meeting has yet to be determined. Kastendick says that anyone who would like more information about participating may call her at 735-3802 or Joyce Jones at 735-1346.
The June 2 meeting will be a workshop run by the Community Child Care Connection, a state-sponsored organization out of Springfield. They are a referral and resource service. The workshops they do at the meeting will help fulfill DCFS training requirements for child-care providers. DCFS requires 15 hours of training per year.
Community Child Care Connection also has a lending library for those who would like to get their hands on more resources to help in their work. Parents can also contact this organization to find those who provide child care in their area. The phone number is (217) 525-2805.
The local DCFS office can also provide of list of licensed local providers.
The Department of Children and Family Services points out that three of every four child-care providers operate out of their homes, just like Oliver, Kastendick and many others in the local area. This underlines the importance of these businesses. While day-care facilities that operate on a larger basis certainly handle a larger overall percentage of the children involved, the role of the smaller providers, who are more numerous and can offer more personalized care, is important to recognize.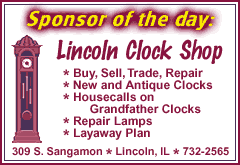 [Keith C. Wilkerson]
EL RANCHERITO
Authentic Mexican Restaurant

Carryouts
Call ahead!

831 Woodlawn
735-5721
click here for menu and coupon!

Our staff offers more than 25 years of experience in the automotive industry.

Greyhound Lube

At the corner of Woodlawn and
Business 55

No Appointments Necessary

Sunday is
Mother's Day!

Call (217) 732-7507

Flowers and Things

515 Woodlawn, Lincoln, IL

"Your Professional Florist"
---
Controlling insects naturally
[MAY 6, 2003] URBANA -- Although mass plantings of red and yellow tulips in city parks are beautiful and a few well-placed trees surrounded by mulch in a parking lot provide shade for a car or two while breaking up the monotony of the asphalt, they are sitting ducks for insect infestations unless they are ruthlessly sprayed with insecticides, according to Lawrence Hanks, a University of Illinois entomologist.
"Controlling the insect population without the use of insecticides is a simple concept, really. It's something that's been looked at since the '60s," said Hanks. "The more plant diversity, the more stable the environment will be."
Hanks began a study in 2000 with the hypothesis that planting a variety of flowering plants would attract natural enemies like insects to an area, keeping the insect population in check without the use of insecticides. The test plots have already demonstrated that the method works. His ultimate goal is to provide landscapers with a list of flowering trees, plants and ground covers that will make a sustainable landscape for insecticide-free maintenance.
"What we're recommending is that landscapers create a little plant community, a mini-wildlife refuge with plants that support insects providing food for natural enemies like ground beetles and crickets," said Hanks. He said that rather than islands of greenery in a parking lot, he would like to recommend that landscapers design more of a swath of green space -- one that perhaps links with a larger nearby natural area or field.
"They may have to give up a couple of parking spaces to make it happen, but they can also make an economic argument because in the tiny areas they have to replace the trees more often due to infestation, and they have to spray more."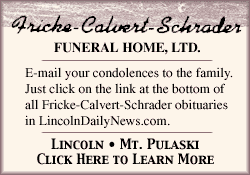 He explained that planting a tree with mulch around it is a popular landscape design for parking lots and along city sidewalks, but it is a pretty bleak ecosystem. If you plant a shrub next to the tree, you're better off than having the tree by itself, but Hanks would like to see even more plant diversity to control the insect population. The alternative is regularly spraying with insecticides.
"People want greenways in their cities. They want flowers and birds but not the pests," said Hanks. "They don't want grasshoppers chewing up their greenery. But they also don't want to use insecticides. If they use insecticides, they won't attract birds, and their own domestic pets and children may suffer from contact."
Hanks said that if people can accept having a variety of insects in their greenscapes, the population of one pest won't get out of control. "Pine needle scales are terrible pests of ornamental plants," said Hanks. "We noticed that in settings with diverse landscaping, you can hardly find one scale. But in a small parking lot green space -- the kind you find next to a fast-food restaurant -- there was a very high density of scale infestation."
The ecological balance sustains the populations of natural enemies.
"The next step in the study is to identify the mechanism -- that is, what is it about the combination of plants that works? Is it the flower or the green part of the plant? Our study this summer will look at plots with the flowers intact and plots with the flowers snipped off to see which is more effective at controlling the insect population."
The overall goal is to reduce the use of insecticide. Hanks said it might mean that some people will have to change their mind to accept this strategy. But it would mean that instead of an insect explosion that comes in and destroys the landscape, there would be much lower densities in an ecological balance that encourages other types of animal life.
"So we're saying that for the sake of an ecologically balanced environment, without the need for weekly spraying, accept the insects, and along with it you'll get more of what you want, like birds and butterflies."
This research is being conducted in collaboration with Clifford Sadof of Purdue University and is supported by the Cooperative State Research, Education and Extension Service, U.S. Department of Agriculture. Hanks is also affiliated with the Department of Natural Resources and Environmental Sciences in the College of Agricultural, Consumer and Environmental Sciences at the University of Illinois.

[University of Illinois press release]
EL RANCHERITO
Authentic Mexican Restaurant

Carryouts
Call ahead!

831 Woodlawn
735-5721
click here for menu and coupon!

Our staff offers more than 25 years of experience in the automotive industry.

Greyhound Lube

At the corner of Woodlawn and
Business 55

No Appointments Necessary

Sunday is Mother's Day!

Call (217) 732-7507

Flowers and Things

515 Woodlawn, Lincoln, IL

"Your Professional Florist"
Please let our advertisers know you saw their ad here.
---
Family rituals tie generations together
[MAY 3, 2003] URBANA -- "A family tradition is the thread that binds one generation to the next," said Cheri Burcham, University of Illinois Extension family-life educator.
Family rituals build commitment and loyalty between family members and contribute to time spent together, appreciation and respect for each other, communication, spiritual and family values, and coping skills. They make family members feel that they belong to each other, she said.
"Traditions aren't usually written down anywhere. Family members just know that certain things are done in certain ways," said Burcham.
She added that such rituals have value for all ages. "Older adults see traditions as rituals to be passed down through the generations. The younger generation uses traditions to learn the importance of history and the relationships within the family. Traditions can also help children to become familiar with family members who live far away or are no longer with them," she said.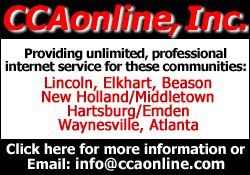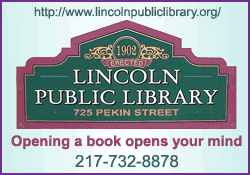 Our daily routines contain rituals or traditions, said Burcham. Examples are saying prayers together, putting notes in lunchboxes, performing particular chores and singing certain songs. Even words or expressions, such as "If it was a snake, it would have bitten you" or "Give me that thingamajig," that your family uses regularly are family traditions.
Burcham said that two currently popular ways of creating family tradition include developing a family website and compiling scrapbooks for family members. Others include recording stories on audio or videotape, making gifts of family treasures along with the stories behind them, and keeping a journal and sharing entries with family members, she said.
For more information on family traditions, contact your local University of Illinois Extension office.
[University of Illinois news release]

---
Deployed spouses and parents
leave void in families
[APRIL 24, 2003] URBANA -- "One of the big challenges for reserve families is that they are spread out. They may not be close to a base where they can find comfort from others who are facing similar issues," said Robert Hughes, head of Human and Community Development at the University of Illinois.
Before he came to Illinois, Hughes helped the Department of Defense develop Web-based resources to teach people in the armed forces how to balance family and military life when a family member is on active duty. With colleagues at the University of Missouri, he created the Healthy Parenting Tool Kit, found at http://mfrc.calib.com/
healthyparenting/index.cfm.
Military deployment goes on almost invisibly in peacetime. It's a fact of life that military families learn to live with. Hughes said that almost all of the service branches have some mechanism for encouraging the family members of deployed reservists and keeping them in touch with each other. The website was created partly because the Defense Department knew reservists' families don't have the easy access to information that families on base have.
Also, Hughes said that military families, like other families, worry about a blotch on their record if they seek help with problems they might be having. "It's really critical to be able to get information in people's hands without them having to identify themselves," he said.
The most immediate challenge of a spouse's deployment is that the one left behind becomes totally responsible for all of the ordinary business of handling household chores, including parenting and child-care responsibilities, he said. "And, all the while, you're worried because you know this family member is in a dangerous place," said Hughes.
Hughes says the first advice spouses left at home always hear is to take care of themselves. "But how do you take care of yourself when suddenly you have double the parenting work you used to have?" he said.
"Military families are very self-reliant. They're good at taking care of themselves. They're eager to take care of themselves. For that reason, they can be reluctant to ask for help," he said.
Hughes said it's important for these spouses to realize that it's not a sign of weakness to ask someone to take care of their kids for a while. "We all need help occasionally. No one is going to think there's something wrong with you if you ask for it, and you'll have a chance to help somebody else out at some point," he said.
And it's important for the deployed spouse to know a support system is in place back home "to deal with everything from a broken water pipe to the major sorts of difficulties a family might have," he said.
"It may seem like an odd thing for the military to pay attention to, but I think most commanders will tell you that it's absolutely critical that their soldiers are not distracted by difficulties at home so they can pay attention to carrying out their mission," he said.
It's easy for spouses at home to be distracted from their "mission" as well. Although modern technology keeps families in touch via e-mail and even videoconferencing, it also brings combat into the home in a way that can be upsetting, especially to small children. "Almost all military families will tell you that they try to control how much TV they're watching. There's so much information, and families will listen anxiously to every morsel of news, wondering, 'Is this my son or daughter's unit?'" he said.
Oddly enough, the most difficult part of deployment may come after the family is reunited, said Hughes. "Military people who have done this more than once will tell you that it's always harder to come back than it was to leave. Spouses and children will have changed, they've learned new things, someone may have taken over a chore that you always did. It's just this awkward feeling that your place in the family isn't quite there, and it can be a challenge to fit back in," he said.
"And the one who's returning will have changed. When military people have been in very dangerous, stressful environments, it takes time to readjust. Couples have to find a way to reorganize the family and incorporate everybody back into it," he said.
Hughes cautions that military parents who spend a lot of time on deployment may withdraw from being active parents. He worries that they may not use the opportunity to parent when they are around or use the telephone, letters or e-mail to keep in touch and continue to have relationships with their children, he said.
"None of this is easy. It's a long learning process for these families. But a very large percentage of these soldiers are very young men and women, as young as 18 years old. There are lots of things they haven't figured out yet about themselves, and now they've taken on this very complicated, very dangerous job, and they're managing their families all at the same time. You have to be impressed by how well many of them do it and how capably they manage things that would challenge any of us," Hughes said.
[University of Illinois news release]
---
Animal Control open Saturdays
[APRIL 18, 2003] Beginning April 28, Logan County Animal Control is experimenting for 60 days with Saturday hours. The new hours are 8:30 a.m.-4:30 p.m. on weekdays and 10 a.m.-2 p.m. Saturdays. Only registration, payment of fines and animal pickup can be accomplished on Saturday. Adoptions must take place during the week.
---
At Logan County Animal Control —
DOGS
Big to little, most of these dogs will make wonderful lifelong companions when you take them home and provide solid, steady training, grooming and general care. Get educated about what you choose. If you give them the time and care they need, you will be rewarded with much more than you gave them. They are entertaining, fun, comforting, and will lift you up for days on end.

Be prepared to take the necessary time when you bring home a puppy, kitten, dog, cat or any other pet, and you will be blessed.

[Logan County Animal Control is thankful for pet supplies donated by individuals and Wal-Mart.]


[Hi! I'm Mike! I'm a 2- to 3-year-old male looking for a family. My favorite activities include watching my breath and licking your face.]


[This is Jeff. Jeff is a 1- to 2-year-old mixed breed looking for a good home.]


[Just look at those faces! These 9-week cuties love to roll and tumble and play.
But don't let their small size fool you. They are boxer-collie mixes, so they'll get quite a bit bigger!]

Want your ad to be seen all over Logan County?

Advertise with

Lincoln Daily News!

Call (217) 732-7443
or e-mail
ads@lincolndailynews.com

Our staff offers more than 25 years of experience in the automotive industry.

Greyhound Lube

At the corner of Woodlawn and Business 55

No Appointments Necessary

Lincolndailynews.com

is the place to advertise


Call (217) 732-7443
or e-mail
ads@lincolndailynews.com

Ten reasons to adopt a shelter dog

1. I'll bring out your playful side!

2. I'll lend an ear to your troubles.

3. I'll keep you fit and trim.

4. We'll look out for each other.

5. We'll sniff out fun together!

6. I'll keep you right on schedule.

7. I'll love you with all my heart.

8. We'll have a tail-waggin' good time!

9. We'll snuggle on a quiet evening.

10. We'll be best friends always.

---

CATS

[Logan County Animal Control is thankful for pet supplies donated by individuals and Wal-Mart.]

In the cat section there are a number of wonderful cats to choose from
in a variety of colors and sizes.

Farm cats available for free!


[This big boy is Sam.
Sam's a little pushy, so no small kids, please.]

[This fine looking girl is Snake. She's just a kitten, and she's ready to slither her way into your heart.]

[Snowball and Sunshine, a beautiful girl-boy pair, can't wait to bring joy and warmth into your home.]

---

These animals and more are available to good homes from the Logan County Animal Control at 1515 N. Kickapoo, phone 735-3232.

Fees for animal adoption: dogs, $60/male, $65/female; cats, $35/male, $44/female. The fees include neutering and spaying.

Logan County Animal Control's hours of operation:

Sunday – closed

Monday – 8 a.m. - 5 p.m.

Tuesday – 8 a.m. - 5 p.m.

Wednesday – 8 a.m. - 5 p.m.

Thursday – 8 a.m. - 5 p.m.

Friday – 8 a.m. - 3 p.m.

Saturday – closed

NOTE: Beginning April 28, hours will be 8:30 a.m.-4:30 p.m. on weekdays
and 10 a.m.-2 p.m. Saturdays.

Vickie Loafman, animal control warden

Maurice Tierney, deputy animal control warden

Tammy Langley, part-time assistant
---

---
News | Sports | Business | Rural Review | Teaching & Learning | Home and Family | Tourism | Obituaries
Community | Perspectives | Law & Courts | Leisure Time | Spiritual Life | Health & Fitness | Teen Scene
Calendar | Letters to the Editor