CONTACT US
E-mail to ads
LDN is best viewed with
Internet Explorer 5.0 or 6.
---
LDN AWARDS
Local:
Dec. 16, 2001
Local Emergency Planning Committee
Jan. 25, 2001
Logan County Healthy Communities Partnership
State:
Oct. 1, 2001
Illinois Public Health Association
posted daily OVER THE NOON HOUR (CDT)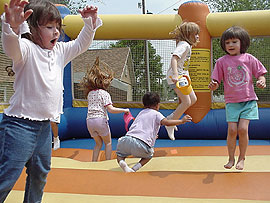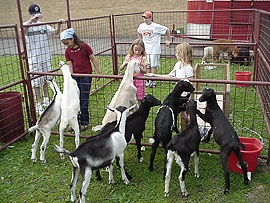 [Photos by Jeff DeMarco]
Summer fun begins with 2nd annual Washington-Monroe Blacktop Bash. It's full of fun activities and food for the whole family! The bash lasts until 2 p.m. today, Saturday, May 17th on the Washington-Monroe Blacktop (1002 Pekin St.)
All proceeds will go towards the playground improvement Fund.

LETTERS TO THE EDITOR






County to consider open meetings requirement and new development committee

County zoning changes proposed

Hallway Buzz
What has been your most memorable moment this year?

Conservation summer camp scholarships

Local student wins national award

Children invited to Junior Master Gardener program

Logan County 4-H meats judging team wins contest

High school softball

Augustine, Brown and Williams to attend national basketball team trials
LDNs of the past week: