Blagojevich urges Senate to approve leaner, more efficient government
[MAY 17, 2003] SPRINGFIELD -- As the Senate Executive Committee meets to vote on four of his executive orders, Gov. Rod Blagojevich called on lawmakers to work with his administration to streamline state government.
"State government has been allowed to grow beyond our current means and beyond the state's needs," said Blagojevich. "Now that we're facing a historic budget deficit, we have the opportunity to review the way government is structured and make sure we are using tax dollars in the most effective and efficient ways."
On March 31, the governor signed the four executive orders that cut waste and duplicative services within state government.
--Executive Order 9 moves the regulatory functions of the Liquor Control Board, Lottery Board and Racing Board to the Department of Revenue, for a savings of $2.1 million.
--Executive Order 10 consolidates facilities management, legal services and internal auditing functions for several smaller agencies under the Department of Central Management Services, for a savings of $24.5 million.
--Executive Order 11 moves the Prairie State 2000 jobs initiative and the job training programs administered by the Community College Board and the Department of Employment Security to the Department of Commerce and Economic Opportunity, saving $16 million.
--Executive Order 12 moves the Department of Nuclear Safety to the Illinois Emergency Management Agency, saving $700,000.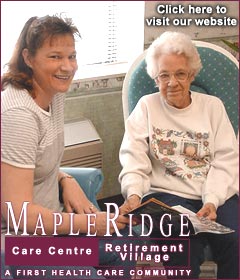 The governor's overall consolidation and streamlining plan would save nearly $260 million in fiscal year 2004 in the Department of Central Management Services alone.
"It would be irresponsible not to look closely at what we can do to save money and improve service to the people of Illinois," said the governor. "Small agencies don't each need a legal staff or team of internal auditors. Where there are areas of duplication or waste, we are obligated to make improvement, and when we can free up state agencies to focus on their areas of expertise, we should do so."
Blagojevich's senior staff met with legislators Tuesday to address concerns and explain the implications of the orders. The Senate Executive Committee convened Wednesday to review the orders.
"I am optimistic that members of the Senate Executive Committee will join me in changing the status quo in Springfield," said the governor. "We've got to find ways to do more with less. These administrative changes I've proposed get us moving in the right direction."
[News release]