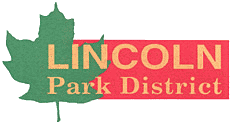 1400 Primm Rd.
Lincoln, IL 62656
Phone: 217-732-8770
Fax: 217-732-9521
Office Hours
M-F, 8 am - 5pm
Closed Memorial Day, May 27
Closed Independence Day, July 4
Indoor Sports Complex Hours
Daily, 5:30 am - 10:00 pm
---
Summertime in Lincoln - filled with good food and special times for family and friends! Your Park District works hard in offering new and exciting programs and recreational activities for all ages. We've got something for everyone - and that includes YOU! Browse through our summer brochure and discover what your Lincoln Park District has to offer.
~The Lincoln Park District Board and Staff
Board of Commissioners
Clarence Barney Jr., President
John Andrews, Vice President
Dave Perring, Treasurer
Greg Curry, Member
Jim Sparrow, Member
Administration
Marcia Greenslate, Director of Parks and Recreation
Vern Haseley, Superintendent of Operations
Roy Logan, Program Coordinator
Janice Kapik, Business Manager
Christine Logeman, Administrative Assistant
---
Click to jump to a specific section
Summer programs for kids Summer programs for adults Register for summer programs
Swimming schedule Other Park District options Help the Park District
---
REGISTRATION
All programs have a minimum and maximum enrollment and are filled on a first-come, first-served basis. The Park District may alter the schedule, cancel, combine or add programs when enrollment warrants. Registrations are processed in the order received. Registration can be done in person or by mail.
EXPLANATION OF FEES
Lincoln Park District residents, through property taxes, make a financial contribution to the operation of the Park District. Non-residents pay the second fee listed. Program fees are used to offset a part of the costs for instructors, facilities and program supplies.
FINANCIAL ASSISTANCE
Because some residents are unable to participate in programs due to economic hardships, the Lincoln Park District provides financial assistance to reduce or waive certain fees and charges. Application forms are available at the Center desk and will be mailed to residents upon request. All applications must be submitted two weeks prior to program registration deadlines. A limited amount of funding is available. Applicants for assistance are not guaranteed program registrations.
REFUND POLICY
Requests for refunds must be made three-week days prior to the first class. Application for a refund must be made in person during regular business hours (8 a.m. to 5 p.m. Monday - Friday). A $2 service fee is charged for all refunds. If for any reason, a program is cancelled, a total refund is given to each participant registered for the program.
INSURANCE
Individual accident insurance for participants in programs is NOT provided by the Lincoln Park District.
PHOTO DISCLAIMER
Registrants and participants permit the taking of photos and videos of themselves and their children during Park District activities for publication in the program brochure and web site for use, as the Park District deems necessary.
NSF CHECKS
A $10 service fee is charged for checks returned due to insufficient funds.
---
Summer programs for kids Summer programs for adults Register for summer programs
Swimming schedule Other Park District options Help the Park District
---
For Kids and Adults
BICYCLE RODEO
Rick Hamm, State Farm, and Lincoln Park District team up to offer this challenging rodeo. We will start with bicycle safety inspection. After that there will be several different stations with various courses that will test your ability and skill levels at circling and changing direction, mounting and dismounting, weaving and maneuvering, stopping ability and short radius turning. We will even have a race to see who can ride the slowest!
Lincoln City Police, Community Policing Divistion, will be on hand to engrave identification on your bicycle and register it as well. And Fog Designs, A National Bicycle League racing team, will be here to offer safety instructions on the BMX course.
We encourage you to wear your helmets and any other safety equipment you may have. There is no charge for this event. Moms and Dads are welcome to attend
Saturday, May 31 Lincoln Park District 9:00-11:00 a.m. Cost: Free
---
GOLF CAMP
This will be Lincoln Park Districts' third year offering Golf Instruction. We were very pleased with the level of participation last year and feel fortunate to have Jim Dunovsky return this year. Our youngest students to our Senior Citizens enjoyed Jim's style of teaching and his humorous approach to what can be a frustrating game.
A one time Lincoln resident and an IWU alum, Jim is currently residing in the western suburbs of Chicago. A seven year member of the Twin Lakes Golf Club, as well as a former employee of Cog Hill Golf & Country Club (home of the PGA tour Motorola Western Open), Jim has extensive experience in the business of golf.
The one-week golf camp will consist of 4 days of instruction and a 9-hole round of golf on Friday at North Greens Golf Course in Atlanta. The primary focus of the camp will be on the fundamentals of the golf swing (grip, stance, posture, form and tempo). And finally, no lesson would be complete without the basics on rules and etiquette. Teaching fun through instruction makes him sought out by both now and returning students.
#108 9 - 12 yr. Mon. - Fri. June 23 - 27 8:00 - 11:00 a.m. $70.00/$77.00
#109 13 yr. - Adults Mon. - Fri. June 23 - 27 Noon - 3:00 p.m. $70.00/$77.00
---
TEE BALL LEAGUE
Learn the fundamentals of baseball including hitting, fielding, throwing, and base running. Emphasis on sportsmanship, teamwork and fun! The Courier and Lincoln Daily News will list the team rosters the first week of June. All athletes must wear sneakers and have their own ball gloves. Information as when to pick up T-shirts, caps and schedules will be included.
Deadline for registration is May 27. The season will last for 6 weeks.
Our coach for Tee Ball this year will be Mr. Curtis Nettles. Mr. Nettles works at LJHS and has years of experience in coaching. Many thanks to Coach Nettles for dedicating another summer to Lincoln Park District.
#110 Entering K-2nd Mon. & Wed. Starting June 9 9:00 - 11:00 a.m. $18.00/$22.00
#111 Entering K-2nd Tu. & Th. Starting June 10 9:00 - 11:00 a.m. $18.00/$22.00
---
TENNIS
Lincoln Park Districts' Tennis Instructor this summer is Mr. John Swanson. John was our instructor last year, and we happily welcome him back. Mr. Swanson is enrolled at the U of I Champaign, majoring in Chemical Engineering. John is also a member of the James Scholar Honors Program. College takes up most of his time, but he still enjoys a recreational game of tennis whenever time allows.
PeeWee Tennis introduces kids to tennis basics. Ages are 4 - 7, and equipment is furnished. Beginners are entering 3rd - 5th grades. Intermediates include entering 6th - 8th grade and Advanced are for those entering 9th to all ages. Beginner to advanced must bring his or her own equipment. Everyone will need tennis shoes.
#112 PeeWee Tu. - Fr. June 3 - 6 9:00 - 10:00 a.m. $20.00/$25.00
#113 Beginner Tu. - Fr. June 3 - 6 10: 15 - 11:15 a.m. $20.00/$25.00
#114 Intermediate Tu. - Fr. June 3 - 6 11:30 - 12:30 p.m. $20.00/$25.00
---
FISHING CLINIC AND FISHING DERBY
Our fishing clinic is held on the indoor tennis courts. The fundamentals of fishing are explored along with safety issues. The department of Natural Resources will be here with displays and give-aways. Casting, tying on a hook, and different types of bait will be discussed. There will also be several displays, including a championship pro-fishing bass boat.
The fishing Derby is held at Beason/Chestnut pond. Young people will be able to practice the skills they learned in the fishing clinic. Parental approval is a must. We also encourage parents to attend with their children.
Both events are free.
#116 Clinic 5 - 15 yrs. Thursday June 5 6:30 - 8:00 p.m.
#117 Derby 5-15 yrs. Saturday June 7 8:00 a.m. - Noon
---
DANCE CAMP
Get a taste of different styles of dance this summer. Jazz, Ballet, Tap, Celtic, and Clogging are included. Special Shoes are not needed but please wear something other than socks. Previous experience is not necessary. Instructor Audra Turley, owner of Audra's Studio of Dance, is a Master Graduate of Dance Educators of America and is the director of the award winning Flying Feet Cloggers and Competition Teams. Parents will be invited to a demonstration on the last day of class.
#118 Ages 6 & up Tu. & Th. July 17 & 18 9:00 a.m. - Noon $12.00/$15.00
---
AEROBICS
From beginner to advanced, out of shape or looking for the total workout check the schedule available at the front desk. We are sure there is a class time that will fit your busy schedule. Non- members and members may join the program at any time during the scheduled 8 week sessions. During that time they have unlimited use of both daytime and nighttime classes.
---
SUMMER THEATRE WORKSHOP
Jennifer MacMurdo, born and raised in Lincoln, returns for the summer to head up the Park District's first ever Theatre Workshop for Kids. She has recently graduated with a BA in Theatre from SIUC. Jenny Mac brings with her a program for kids in which she designed and ran last summer in Carbondale. You will find Jenny in the Directors Chair for L.C.T.'s King and I this summer. Each workshop is age specific with activities tailored to their abilities. Experience the basics of getting a show into production, painting, singing, set design, tryouts, and improv. Included is a tour of the Johnson Center and Lincoln Community Theatre's Warehouse. Bring your sack lunch, your swim suit and towel. Family and friends are invited to see the show on the last day of the workshop.
There is a minimum of 11 and a maximum of 20 for any workshop. Early registration is encouraged.
#123 14 - 18 yr. Mon - Fri. June 23 - 27 9:00 - 4:00 p.m. $75.00/$85.00
#124 6 - 10 yr. Mon - Fri. July 7 - 11 9:00 - 4:00 p.m. $75.00/$85.00
#126 14 - 18 yr. Mon - Fri. July 21 - 25 9:00 - 4:00 p.m. $75.00/$85.00
---
A DAY IN THE WOODS
You may have heard the expression "Can't see the forest for the trees", well after today you'll not only know the names of the trees, but how many trees it takes to make a forest. Carol McFeeters Thompson, a Natural Resource Coordinator, from the Illinois Dept. of Natural Resources is coming to teach us an about nature in Memorial Park. We'll start the day around the fire getting our lunch ready. Just like the pioneers did years ago, we will have a meal cooked in cast-iron dutch ovens over the open fire. Birds, bugs, butterflies, leaves, trees and anything else nature shows us will be explored. Insect repellant and long pants with comfortable tennis style shoes are suggested. Parents/Guardians are responsible for transportation to and from Memorial Park.
#137 Entering 1st - 3rd gr. Thurs. July 10 9:00 - 1:00 p.m. $5.00/$6.00
#138 Entering 4th - 8th gr. Thurs. July 10 9:00 - 3:00 p.m. $5.00/$6.00
---
KIDDIE Co-op
The Park District has had several requests to offer some type of child care so that Moms and Dads could workout. Our goal is to provide a program that is free of charge by having parents donated their time in the child-care room in exchange for their children's use of the facilities later on...a Kiddie Co-op!
Two organizational meetings are scheduled for Monday, May 12 at 7:00 p.m. or Thursday, May 15 at 10:00 a.m. IF you are interested in helping plan the logistics of this exciting new Park District program, please join us for one of these session. Just call 732-8770 and let our receptionist know which meeting you will be attending.
---
YOUTH FOOTBALL 2003
Learn football fundamentals this summer. Sign up is July 14 - 27 and equipment checkout will be announced at sign-up. The schedule will be posted later. Football is for boys entering 6th - 8th grades, and the fee is $45.00 per child and $25.00 per each additional family member. The Commissioner is Matt Vlahovich and he may be reached at 732-6276.
---
SKY'S THE LIMIT
3-MILE CROSS COUNTRY RUN
The Lincoln Park District in conjunction with the Lincoln Art and Balloon Fest will be holding the 15th annual 3-mile Cross Country run Saturday, August 23. Dan Slack, veteran cross country record holder for LCHS is our race co-ordinator. T-shirts are given to all participants and awards are given to the top three finishers in each age category. The run begins and ends in historic Memorial Park, located off of Fifth Street Road. Refreshments are provided. Registration forms will be available at both the Center and the Lincoln Chamber offices in July.
8:00 a.m. Saturday August 23, 2002
---
INDOOR SPORTS COMPLEX MEMBERSHIPS
As a member of the Lincoln Park District, you open the doors to year round fun, recreation, and learning. A Complex Membership will include the use of the basketball and volleyball courts, exercise machines, walking/running track, golf-driving nets and sauna. The racquetball and tennis courts are available with hourly court rental adders: Racquetball court - $4.00 per hour; Tennis Courts - $6.00 minimum per hour ($3.00 per person).
A Fitness Room Membership includes all the above plus the use of the fully equipped weight training area. Memberships must be purchased at the Center office from 8:00 a.m. - 10:00 p.m. Monday through Friday, Saturday 8:30 a.m. - 10:00 p.m. and Sunday from 10:00 a.m. - 10:00 p.m.
---
---
Summer programs for kids Summer programs for adults Register for summer programs
Swimming schedule Other Park District options Help the Park District
---
Memorial Day - Labor Day
SEASON PASSES are now on sale weekdays at the Center. Purchase your passes on or before June 3rd to qualify for the discounted Early Bird rate. SEASON PASSES must be sewn on swimsuits. Additional tags may be purchased for $1.
SEASON PASSES
Youth 12 and under $40 resident $50 non-resident
Adult 13 and over $50 resident $60 non-resident
Couple $60 resident $70 non-resident
Family with up to 6 passes $85 resident $95 non-resident
(Husband, Wife & Children under age 18)
Additional family member pass $5 resident $6 non-resident
DAILY FEES
Youth 12 and $1.50
Adult 13 and over $2.00
---
POOL SCHEDULE
11am-noon
noon-1pm
1-4pm
1-8:30pm
6:30-8:30pm
6:30-8:30pm
Sun.
Adults
Only
18 & Over
Pre-School
6 & under
w/adult
Public Swim
Mon.
Public
Swim
*Public Swim
Tue.
Family Night
Wed.
*Public Swim
Thu.
Family Night
Fri.
*Public Swim
Sat.
Public Swim
Adults Only - For ages 18 and older, adults can swim laps or relax in the water or at poolside in an adult atmosphere.
Pre-School - For children ages 6 and younger. Parents can enjoy the fun together with their children during this play period. Children must be accompanied by an adult.
Public Swims - Swimmers age 7 and older are welcome daily. Swimmers ages 6 and under must be accompanied by an adult. The pool is always professionally managed by a staff of trained lifeguards.
Family Nights - Enjoy swimming during these family only times. If you're age 18 and younger, you must have an adult family member accompany you.
*Special Note on 6:30 - 8:30 p.m. Public Swims: If at 6 p.m. the outside temperature is 80 degrees or hotter, the pool re-opens for Public Swim provided there is no private pool party scheduled.
---
POOL SPECIAL EVENTS
OPENING DAY SPECIAL
Saturday, May 31, from 11:00 a.m. - 6:30 p.m. Everyone pay just $1.00 or use your pool pass
FATHER'S DAY SPECIAL
Bring Dad and he swims for free. Sunday, June 15 1:00 p.m. - 8:30 p.m.
ADULT MOONLIGHT SWIMS
For adults only, leave the kids home; come out and relax poolside under the stars. Saturdays, June 21, July 5, July 19 8:30 p.m. - 10:30 p.m. $1.00 or pass.
JULY 4th FESTIVITIES
Bring the whole family and have fun with games, contests and prizes. Friday, July 4th 1:00 p.m. - 5:00 p.m. $1.00 or pass
MIDNIGHT SWIMS
Midnight swims will be held on selected nights at the pool throughout the summer when the heat seems unbearable. Watch and listen for announcements at the pool or the HOTLINE at 732-5916. $1.00 or pass.
SPLASH BACK TO THE 60'S
Grab your friends and join in the fun. Shake, rattle and swim to your favorite 60's tunes. Contests, games and surprises will add to this fun filled event. D.J. Brando will be on hand to spin the platters poolside. Saturday, July 12 6:30 p.m. - 8:30 p.m. $1.00 or pass.
BACK TO SCHOOL SPLISH, SPLASH & SKATE PARTY
For 5th - 8th graders this party is our farewell to summer. Water contests, D.J., pizza and soft drinks included. Saturday, Aug. 9 6:00 p.m. - 7:30 p.m. swim 7:30 p.m. - 9:00 p.m. skate $4.00.
---
POOL PARTIES
Make a big splash at your next birthday party, reunion or special occasion with a pool party! Rental fee includes lifeguards. Arrangements for parties should be made at least 2 weeks prior to the event. Contact Chris at 732-8770 between 8:00 a.m. and 4:00 p.m. weekdays for assistance in planning your own "special event". Available: 6:30 p.m. -8:30 p.m. & 8:30 p.m. - 10:30 p.m. Monday, Wednesday, and Friday 8:30 p.m. - 10:30 p.m. Tuesday, Thursday, Saturday, and Sunday
---
AQUATICS PROGRAM
Swimming instruction is available for all ages and skill levels at the park district pool. From beginners, to advanced. There's something for everyone. As part of a cooperative effort with the Lincoln Park District, the Lincoln Area YMCA will be conducting all instructional programs at the pool. Details concerning the swim program are included in the YMCA Summer Program Brochure. Please use the YMCA registration form for all YMCA programs. Questions concerning YMCA programs should be directed to Nate Bossingham at 735-3915.
---
Summer programs for kids Summer programs for adults Register for summer programs
Swimming schedule Other Park District options Help the Park District
---
MEMORIAL PARK PAVILIONS
The Memorial Park shelters are available for persons to reserve for private parties or reunions from April 1 - October 15. The park is open from 6 a.m. to 10 p.m. daily offering applicants a choice of 5 shelters located in the 42-acre park.
Reservations for the open-air shelters are available free-of-charge on a first-come, first-served basis by contacting the Center office.
---
HAVE A PICNIC
Relax at the following area parks:
Exchange Club Park Monroe and 21th streets
Lehn & Fink Park Pekin and Beason streets
Mayfair Park Southgate and Allison Ave.
Melrose Park Adams and 13th streets
Postville Park 5th and Washington streets
Ray White Park Monroe and Short 11th streets
---
BUILDING RENTALS
Having a birthday party? Wedding reception? Business meeting/luncheon? If so rent a room in the Center. Our facility offers large and small meeting rooms and kitchen. Come to the Center office or call Chris to make your reservation.
---
GIFT CERTIFICATES
Give a gift that's sure to fit! The Lincoln Park District has a gift suggestion that is suitable for people of all ages - a Park District Gift Certificate.
Gift certificates are available for all classes, programs and memberships. Give a unique gift - a gift of leisure and learning. For more information, call Chris at the Center at 732-8770.
---
Summer programs for kids Summer programs for adults Register for summer programs
Swimming schedule Other Park District options Help the Park District
---
There are many ways you can help the Lincoln Park District by investing in our community and the people in them.
Adopt-a-Park
Is your neighborhood group or service organization looking for a worthwhile and rewarding community project? - Why not adopt a park?
Your group can take an active role in the planning, upkeep and programming in the park of your choice. We have 7 neighborhood parks to choose from, so call Roy at 732-8770 and get started today.
Neighborhood Park Watch Program
The Neighborhood Park Watch Program is a cooperative effort among the Lincoln Park District, the Lincoln Police Department and community residents.
This program is designed to create community awareness and pride; to decrease vandalism and crime; to provide neighborhood residents a safe and comfortable environment and to develop a sense of ownership.
If you would like to become involved in the Neighborhood Park Watch Program near your home, please call us at 732-8770.
Plant a Tree!
Here is a unique way to celebrate the birth of a child, wedding, anniversary, or to honor the memory of a loved one .... Plant a tree!
For a donation of $100, the Lincoln Park District will plant a tree in the park of your choice. A Living Tribute certificate and map of where the tree has been planted are included. Trees available as memorials are: ash, red maple, Norway maple, linden, pin oak, red oak, crabapple and dogwood. What a wonderful way to contribute to the beauty and environmental health of our community. Trees are carefully monitored and are guaranteed for five years.
Park Bench Recognition Memorials
A gift of $400 will place an attractive bench in the park and location of your choice with a plaque inscribed with your message or loved ones name.
Youth Scholarship Fund
The Lincoln Park District's Youth Scholarship Fund assists children who demonstrate financial need to be able to participate in Lincoln Park District programs.
Budgeted amounts are simply not enough to accommodate the number of requests received each year for financial assistance. Your contribution will make a difference to our community's children.
Volunteer!
At the Lincoln Park District we believe that volunteerism can be one of the highest forms of recreation! Volunteering helps your community, enriches your leisure time and offers you the opportunity to develop new interests and friendships.
Volunteer opportunities are available for individuals or groups in on-going programs and/or special projects and events. We will match your skills and interests with the right volunteer position. For more information on the Volunteer Program and the volunteer opportunities, you are welcome to write or visit the office at 1400 Primm Road or call 732-8770.
All of us at the District deeply appreciate the tremendous contributions of the many, volunteers who have given so much time and energy to the Park District programs. A heartfelt THANK YOU to each and every one of our Volunteers.
Friends of Illinois Parks
People from all walks of life are making a difference in parks and recreation. These "friends" make monetary contributions, give their time to clean-up parks and forest preserves, teach classes or coach sports teams. Friends of Illinois Parks is a nonprofit organization that strives to involve more citizens statewide as friends in these ways and others, such as legislative advocacy.
For more information about Friends of Illinois Parks:
contact Friends of Illinois Parks,
211 East Monroe Street, Springfield, IL 62701;
toll-free 1-877-523-4558
---
Summer programs for kids Summer programs for adults Register for summer programs
Swimming schedule Other Park District options Help the Park District
---
---
News | Sports | Business | Rural Review | Teaching & Learning | Home and Family | Tourism | Obituaries
Community | Perspectives | Law & Courts | Leisure Time | Spiritual Life | Health & Fitness | Letters to the Editor