Corn and soybean variety
testing results

Send a link to a friend
By John Fulton
[NOV. 10, 2003] We have already posted the results of the Logan County Commercial Corn Plot to these pages. [See "Corn varieties plot results."] Now, the University of Illinois trial results for 2003 are available online at http://vt.cropsci.uiuc.edu/. Other methods of getting copies of the results include subscription to the Illinois AgriNews and purchase of paper copies at the Extension office. Don't be in too big a rush, as the printed copies probably won't be available until early December. For now, you can look at results on the Web.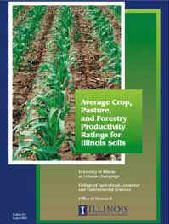 Soil productivity ratings
Each year we get several requests for a certain publication dealing with soil productivity ratings. Unfortunately the one requested is out of print. The good news is that two publications have replaced it, and they're also on the Web. Check out the site at http://research.nres.uiuc.edu/soilproductivity/. There is also a good "standardized" definition of the different classes of soils. Many price reporting sources use these definitions when reporting auction prices of farm ground. Keep in mind that some sources use slope percentages rather than productivity index ranges.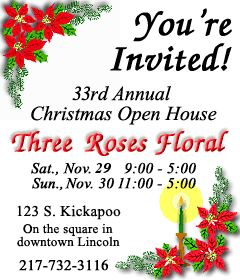 Private pesticide applicator clinics
Logan County has well over 100 private pesticide applicators to recertify this year. To try to meet the demand, two clinics are scheduled at the Logan County Extension office. The dates are Dec. 9 and Feb. 9. Both sessions will begin at 8:30 a.m. and should be concluded by 1 p.m., depending on your speed in completing the exam.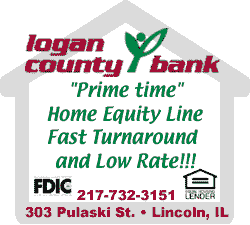 There is no charge for the clinic, however you will have to pay a fee to the Department of Agriculture for your license upon successful completion of the exam. You will receive a written application in the mail, and you return a check with the application.
Private licenses are needed to purchase and apply restricted-use pesticides on ground that you own or operate. This license category does not apply to public grounds, such as churches, schools or parks. The commercial not-for-hire, or public, license is required for those types of situations.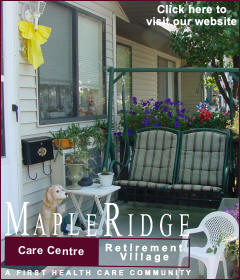 Preregistration is required, and there is limited enrollment at each session. To make a reservation, simply call the office at 732-8289 to get your name on the list for the clinic you prefer.