It might have been nice to clinch in five, having Prior in a position to hurl Games 1, 4 AND 7, but first things first. Even if by some miraculous lucky break the Fish are able to steal Game 6, which I can't think of even one scenario where that happens, Florida has no one to run out there to pitch Game 7. They ran out of pitchers weeks ago.
With the Sox and Yanks all squared up, the potential Sox-Cubs matchup would be a real classic and one for the ages!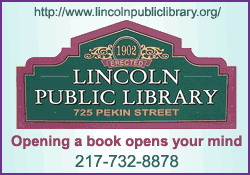 Cubs continue to save Bears fans
The Bears may have done the LDN a favor by rejecting our credential request this season. And the Cubs have spared Bears fans from even having to face reality! But that game with the Saints is being widely regarded as one of the biggest stinkers in many seasons.
At least they've got that going for them! There are so many holes and weaknesses, I'm not sure I'd know where to begin with that club. It is certainly a lot like having your wisdom teeth pulled, and at least you don't have to watch that on TV!
Illini struggles continue
Reporting protocol demands that I give a report from Saturday's embarrassing 49-14 game at HOME versus Michigan State. My son gets to go to a couple of games each year, and this is one of the ones he wanted to attend. He likes the middle of the morning or early afternoon kickoffs because he can stave off his nap times and sometimes bypass them totally.
How bad was it this past weekend? It was so bad that he had almost fallen asleep by halftime! Only his love for the marching band and especially the baton twirler kept him awake into the third quarter. I took pity on him at the end of the third before he fell out of the stands. That does not bode well for this team.
Not unlike the Bears, massive and sweeping changes are the only remedy I could even remotely suggest.
Railers' season not over
The Railers could still split or maybe even win twice more before the season is out. We'd like to see at least one more victory put a big stamp of turnaround on this campaign. The kids and coaches have worked so hard, we'd like to see that work rewarded. We'd also like to see some seeds planted with younger generations to show them what it will take to continue to improve. Our hats are off to this program.
Volleyball Central
There has not been one iota of change when it comes to the location of "Volleyball Central" in Illinois. It's right here in Logan County! We have some of the best junior high, high school AND college volleyball in the state and beyond. You'll see what we mean as we near playoff time!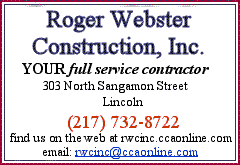 ISU joins the struggling ranks
When we saw ISU's extraordinary performance against Illinois we thought at least two things: (1) that the Illini would probably win six or seven games, as the Birds were a nice tuneup for them, and (2) that the Redbirds would be very good this season. So far, neither of those is coming to fruition. Good thing the LDN is not out much for our services!!! ISU is in a funk that is hard to describe. Let's hope they get out of it soon and salvage what they can of the remaining schedule.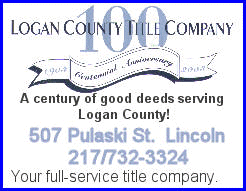 Colts finally lose, Rams resume winning ways
Not ALL area teams are suffering through agonizing seasons. The Indy Colts were undefeated going into Sunday's play and lost in overtime to an overachieving Carolina Panthers club. By the way, the Panthers are still undefeated! The Rams on the other hand, with their 36-0 pasting of the lackluster Falcons, seem to be trying to save their season. They've still got a ways to go, but they seem to be improving. It's nice to have some of our area teams doing well. How much more of this can we take???
Congrats to U.S. soccer women for taking the bronze in the World Cup!
I know we've got a little rain forecasted, but hopefully we'll return to the spectacular fall weather we've been having. Get out and enjoy some golf in this stuff if you can, while you can! That's it for me…
Have a GREAT week, everybody!!!