I was so glad to see a big turnout for the first Railer home game, but I think we can do even better than that! Once again I proved why it is better to be right in the middle of the crowd rather than in the press box. Standing alongside Terry Aper, Mitch Smith, Tom Seggelke, Todd Lowman and a host of his cronies, you just get a much better perspective of the game. Yes, it is quieter in most press boxes, but you are removed and detached from the emotions and the stirrings of the crowd. About the only time it is better in the box is when it is bitterly cold or when they're passing out free food! Whatever. Railer nation was euphoric after the win and we couldn't be happier for them. Let's get to it…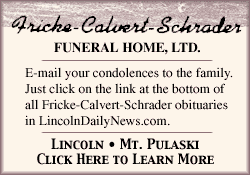 One thing about this Lincoln Railer football team that you need to understand is that they do things the John Oaks way. Keep in mind there are several ideas circulating through the stands and up and down the sidelines on what the masses would like to see the Railers do. But what they're doing right now is… WINNING! Why tinker or toy with success?
I do like the way they control both lines of scrimmage. More times than not, the battle of the trenches determines the outcomes of many ballgames. I also like the way the offense opened up a little more on Friday night. This put Springfield on its collective heels, and I really like it when opposing defenses have no idea what you're going to throw at them next.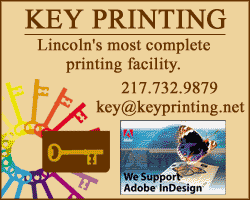 In addition, I liked the way the Railer defense stepped up to make key stops at critical points in the game, like the 53-yard interception return Curt Courtwright made out of his own end zone. Our stable of running backs isn't too shabby either. Chris Boward punished the defensive line for 45 yards and three touchdowns on 17 carries, while Devon Agostino scampered for 57 yards on only three carries.
Jason Melton proved to be the night's big workhorse, going for a game-leading 110 yards on just 14 chances. And Jason Leisinger is not getting enough credit for running the whole show from the QB's position. His confidence is rising, and as that happens his passes are getting more zip on them.
The offensive line is doing their imitation of the old Redskin hog patrol, and they're just simply making some nice holes for the backs. The Lincoln defense, led by the play of Lance Agostino and Josh Leevy, continues to make a lot of what is happening possible.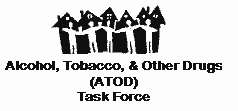 When you limit a faster, quicker team like Springfield to just six points, you've done something. To coach Oaks' credit, he is not satisfied. Here's hoping that his Railers aren't either! Whatever the case, I hope we can all bask in the 3-1 euphoria for as long as possible!!! Way to go, Railers!!!
The Illini on the other hand, are on the flip side with a 1-3 mark. After holding a quicker and faster UCLA team to only six points and no TDs, I was hoping that the Illini would win a hard-fought struggle with Cal. I'm not so sure how hard-fought it was.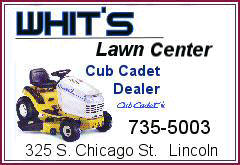 What I'm trying to say is that the game did not appear to be as close as the score indicated. Illinois had so many breakdowns. For instance, the stats will show that the Illini QB threw for a stadium record amount of yardage, but he still did not look very good at many critical points during the contest. He under-threw some receivers, he overthrew some receivers, and sometimes when he did hit them in the hands, the footballs were dropped.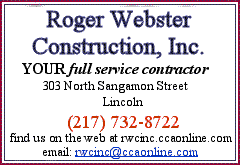 Then there were the breakdowns on special teams -- one resulting in a punt return for a touchdown for the Golden Bears -- and it was game, set and match! I'd like to identify all of the breakdowns, but it doesn't take even an armchair QB to do that. The reality is that no matter what is said, Illinois has a 1-3 record, period.
Frustrating, disgusting and hard to watch are just a few of our immediate thoughts. Good thing the Railers are winning!
And so are the ISU Redbirds. Maybe it's because Lincoln's Cara Aussieker is now on the sidelines as a cheerleader! Or maybe it's because the offense is now putting points on the board and the defense is stifling. Whatever the reason or reasons, ISU shocked No. 19 Eastern Illinois 21-14 in Charleston! The 3-1 start is the best in four years and puts ISU in a position to have a really special season. Here's to keeping it up and going on a nice little playoff run!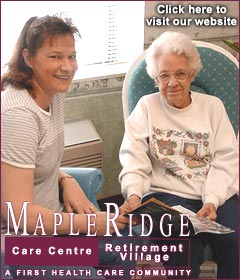 Hey, Cub fans… you're welcome. Since all of you were getting on the Cards bandwagon this past weekend, we just want you to know that the Birds delivered. And they delivered in a BIG way. Taking two out of three from those pesky Astros leaves you Cubbies just a half game away from Nirvana! And the Redbirds are only four back. That probably made you laugh. But don't forget what happened in 1964… It could happen again… really. Wouldn't that be great?
And has anybody seen the White Sox… They're AWOL…
Does anyone believe me yet that there are strange things happening in the NFL? Green Bay loses in the desert. SF loses to Cleveland at home (BTW, not sure that the Browns made the right QB choice despite the win). What's next, a Raiders victory at Denver?… OK, I was setting you up… but, you get the picture? Someone please explain this to us???
How 'bout those Ducks?
And how about Greg Maddox?
And how about Northern Illinois and the MAC?
And what about the U.S. women's soccer team?
And don't forget tonight's "FANdamonium" sports showcase starting at 6 p.m. on FIX 96 FM.
Have a GREAT week, everybody!