Oasis update

Send a link to a friend
[APRIL 6, 2004] The Oasis, Logan County's senior citizen center, 501 Pulaski St. in Lincoln, is open weekdays (except holidays) from 9 a.m. to 4 p.m. The center also is open on Friday and Sunday nights for table games. Dominic Dalpoas is the executive director. Activities are open to all Logan County senior citizens, regardless of membership. Friends of The Oasis members receive a bimonthly newsletter by mail and reduced rates for classes and trips. For more information, call 732-6132 or 732-5844.
Maple Ridge will sponsor bingo
Maple Ridge will sponsor bingo on Thursday, beginning at 1 p.m. Come, bring a friend, join the fun and win some prizes.
VA representative
A representative from the Veterans Administration will be at the senior center on Tuesday between 9 and 11:30 a.m. No appointments are necessary, but be sure to come early. Service is on a first-come, first-served basis.
Tuesday lunch
The 11:30 a.m. lunch for April 12 features spaghetti, salad, garlic bread, dessert and a drink for only $3.75. If you stay and play cards, the cost is $3.25. Ticket purchase deadline is noon Monday.
[to top of second column in this article]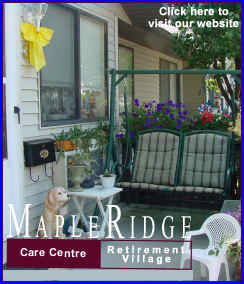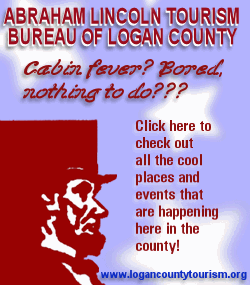 Think tank
The weekly Wednesday think tank program, beginning at 9 a.m., brings speakers to the senior center whose expertise in many areas is relevant to our daily lives. Sessions are open to the public and everyone is welcome.
Oasis wins pinochle challenge
The Oasis card players returned the Pinochle Bell trophy to Lincoln by winning the March 30 challenge with the senior center in Springfield. The card players also returned as winners from the Taylorville challenge on March 23.
In Lincoln, Marjorie Reiners was the weekday winner for pinochle. Weekend pinochle winners were Mina Bradburn and Tom Garrison. Winners for five-in-one were Joann Eckert and Judy Morrow.
[Oasis news release]