What do all of these fairy tales have in common? Nobody knew their final outcomes until they all ended up living happily ever after. The Illinois Fighting Illini basketball season has been a lot like one of these tales.

Sure, we knew the basketball team would be good this season, and we had high hopes and even grander expectations. However, if I would have told you back in October that the Illini would be playing on April 4 for the national championship next to the Arch, you would have told me to put down the orange Kool-Aid pitcher!

It wasn't that we didn't think the players were up to it or that they couldn't pull a few surprises along the way. But to perform this season the way that they have is even more fantastic than any fairy tale.

Don't hate me for it, but I suspected something really special was in store for us this year way back on Thanksgiving weekend. At the John Wooden Classic at Canseco Fieldhouse in Indianapolis, the Illini demolished a well-coached Gonzaga club that eventually lost to Texas Tech in the Sweet 16.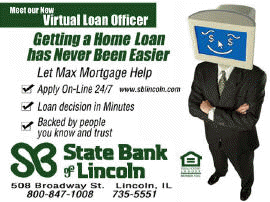 I deduced (which is hilarious, as neither ESPN nor CBS pays me to deduce ANYthing… but I digress…) that the Illinois players had done some amazing work during the offseason. I reasoned that every player had probably taken a thousand shots a day because their shooting was as good as I had ever seen it. I also conjectured that they had gotten together and talked about always making the extra pass and playing out the season as unselfishly as would be humanly possible.
I was so convinced that something was up that at the press conference after the game, I called Deron Williams and asked him to show me his and the team's hand of cards. I was thinking that maybe I'd flush him out of the pocket as all the really great professional writers do. I was hoping that maybe he'd throw me a morsel about the whole fairy tale that he and the Illini were dreaming of. I figured the other media mopes would be coming by to congratulate me for getting him to spill the beans.
The problem was, he didn't take the bait. And he didn't even hesitate to answer my question. His response was so indicative of the way he and his mates would play the rest of the season that as I reflect back on it now it was almost like a "Twilight Zone" experience.
Williams told me and the growing legions of reporters that he and the guys were just taking a businesslike approach to everything. And that while Gonzaga was good, and certainly well-coached, that this was just another game to the Illinois players. He added that they planned to play the entire season just one game at a time. There was no talk of dreams or what-ifs. He wouldn't say what they had done during the offseason, nor would he comment on the commitment the players had made to each other.
What he didn't know was that I have played a few cards in my day too. While I'm washed up now, at that particular press event I read between the lines. I told Greg Taylor on the way home that November day that we were in store for a really special season.
While I can daydream with the best in the business, even my fantasies cannot compare to what has actually transpired during the 2004-2005 Illini season. I thought we'd contend for the Big Ten title with lots of trouble from the Spartans, the Badgers, the Hawkeyes and even the Hoosiers. We smoked them all! Not only did Illinois win the conference, but it was back-to-back OUTRIGHT titles! That hadn't happened in over 50 years! Then it was on to the league tournament.
For those of you just tuning in, I'm not a fan of conference tournaments. You can play your way out of a decent seed, and you risk injuries that could ruin your season. Those are just two of the many reasons that I don't think they are a good idea. Since I'm quite certain that neither the NCAA nor the Big Ten will be consulting with me soon to eradicate these events that only exist because of the HUGE amounts of money that they generate, we were stuck going again.
Perhaps in some ways I should allow for an exception for this year's tourney. I mean, after all, Illinois was coming off a bitter loss at Ohio State that soiled the perfect season and maybe they needed the BTT to get their confidence back. I STILL think that the risks far outweigh the rewards, but the Illini showed up anyway. Indeed, did they show up? They played lock-down defense on Northwestern, Minnesota and Wisconsin -- so much so that those teams never knew what hit them. Though the offense sputtered a little, the defense and rebounding were championship caliber. Hence they cut down the nets!
For some teams that would be the climax to their own fairy tale season, but not this Illinois team. They just took off their hard hats, put their work gloves in their tool bins and opened their lunch pails for a post-game meal.
They didn't even seem to be concerned about all the NCAA talk that they were not assured of getting the fortuitous Indy-Chicago-St. Louis route in their March to the Arch. But they had already taken care of business. That's why you play a regular season. If you get it done on the court, you should be rewarded appropriately… and the Illini were.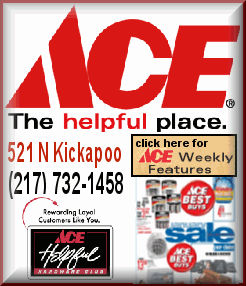 And while people were ecstatic that Illinois was playing FD in the first round, I was not. My research showed that they were a good team, had a great season and were extremely well-coached. I also knew that our Illini guys really don't like playing anyone other than the heavyweights. While I wasn't thinking in terms of disaster, I wasn't all that comfortable either. The players told me to sit down in the second half and they took care of business.
Two scary teams loomed on the horizon, Nevada and Texas. The Longhorns had several giants in the post and that alarmed me. Nevada had been playing great for two or three seasons, and I didn't want them either. As it turned out, it didn't matter… but, no one was more relieved than me. Unfortunately, I have a good memory and I remember some first- and second-round exits in our past… I don't think I could've faced one this season.
Meanwhile, back at the ranch… the team traveled to the Allstate Arena in Rosemont. Fans had been clamoring for a match with Bruce Pearl for years. I was not. While it is so sweet now that we've beaten him and justice has prevailed, the risks were too huge. A defeat there would've been more devastating than the loss itself. Once again, Williams and Brown had it all under control, even though they all downplayed the significance of the game other than its importance to the ultimate, the "March to the Arch."
That set the stage for Arizona. I wanted Arizona. Coming home from the United Center, Greg made me write down every team and every seed. As I perused our bracket, I informed him that we had a score to settle and that I wanted Arizona. I was an idiot. For those of you who know me, that does not come as much of a surprise to you. I just thought that for what Lute Olson and Bill Walton had done to the Illini in San Antonio back in 2001 that the tables ought to be turned. Be careful what you ask for, you might get it. And Arizona we got. We almost went home, but this time the Illini had a card in their hand that I thought was buried in the deck. And when they played it, I was lost in the pandemonium.
I must confess to you loyal LDN readers that I was completely stunned and shell-shocked by the outcome of that game. It was the only game I have ever been to where I was so stunned that I didn't know how to react. I don't even know IF it is humanly possible to come back from 15 points down with four minutes to play or to come back from eight points down with 47 seconds to play. What I'm trying to say is that I saw it, but I could never explain it. Few things in life are ever that way. All I know is that we won, and it couldn't have happened to a finer team.
So, here we are in St. Louis. Never mind that it is my favorite city on the planet. Never mind that some of my greatest childhood memories and, for that matter, some of my greatest adult memories have come in this town. I don't think I can fully appreciate what's happened or what is happening.
I didn't want to face Louisville. I hate to say this, but I thought overall the committee did a good job in seeding this year's NCAA tournament. Louisville was one of the few exceptions where they totally missed! How does the fourth-ranked team in the country, who should get a No. 2 seed (some argued maybe for even a No. 1), at worst a No. 3, get a fourth seed? I have no explanation for it except to say that they got hosed. So, they come into the tournament with a chip on their shoulder.
Then I remembered that they are coached by the unflappable Rick Pitino. There are few coaches that I have more respect for. Give him a week to prepare for an opponent and it's usually lights out for that said opponent. I wanted to play somebody with a rookie coach. I wanted to play somebody who was just glad to be there. Not the warriors from "The Ville." In fact, I have liked the Cards (I love that nickname!) for years and would be rooting for them if they were playing anyone but the Illini. I also thought that their guards matched up well with us and that their big men might be the difference. However, the fairy tale continued and Illinois survived and moved on, and I was worried and wrong again.
So, now comes the national championship game versus the vaunted North Carolina Tar Hills. This is the most athletic team in the country. Superstars at every position, and some coming in off the bench. Big men in the paint, particularly Sean May, perhaps the likes that Illinois has never seen before… in fairy tales or in regular season slugfests. I have absolutely no idea how you stop Carolina, and I don't know if we can. I just hope that I am wrong one more time. I want the entire fairy tale… I want Illini Nation to live happily ever after!