I hate to admit this, but I was the guy who packed up my computer bag with five minutes remaining in the Arizona game and then remarked to Greg Taylor that you could put a fork in us. That is only because I have never personally been on a team nor had I ever witnessed a team coming back from 15 down with four minutes to play. Oh ye of little faith.

So, when Illinois went down by 13 at half to the mighty Tar Heels (cough) and by as many as 15 a couple of times in the second half… let's just say you wouldn't have wanted to be around Greg and me (not that you do any other time, but especially then). You could've cut the atmosphere with a chain saw. It was a morguelike experience.

But talk about unfortunate events. First, Illinois' James Augustine does his impression of Brian Cook. The one where in some games all he had to do was to step on the court and he would be called for three fouls at a time. I'm not making this up. James had five fouls in nine minutes of action! Did these people KNOW this was the NCAA championship game? Isn't this the marquee matchup that EVERYONE was clamoring for since Midnight Madness? But, I regress.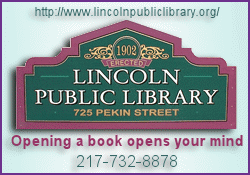 So, when Illinois tied the game at 65 and once again at 70-all, I was as stunned as I was at the Arizona game. All I kept thinking was that if we got one more shot to drop, we were going to have something incredibly amazing happen to us.
Talk about unfortunate events. Illinois got some great looks down the stretch. Deron Williams had a good one and Luther Head had two or three. Unfortunately, digging such a huge hole meant playing the toughest defense ever in the second half, and that took a lot out of the guys' legs. As those good looks clanged off the rim, our title hopes dissipated.
We were so close. I don't know the Carolina players or coaches at all (though I have met Roy Williams on two occasions), but I doubt that they deserved this title as much as the men in orange!
I can't do this anymore.
I'm moving on. These Illini kids just went farther and accomplished more than ANY other team in Illinois history. That is something that should be celebrated. That is something that should be revered. That is something that should be respected. That is something that should NEVER be forgotten.
Unfortunate events or not, I will NEVER forget this team!
Closure events
The Illini celebrated their 83rd basketball banquet (believed to be the longest running in the nation) this week, and the report out of Champaign showed the following players as award winners:
Rebound leader -- James Augustine, 7.6 rebounds a game, presented by the Rebounders Club

Free Throw Award -- James Augustine (how many of you had him in the pool?), 50-59, 84.7 percent

Most Improved -- Jack Ingram (that was an NC… no contest)

Lou Henson Courage Award -- Roger Powell Jr. (goes to guy who takes the most charges)

Kenny Battle Most Inspirational Player -- Roger Powell Jr. and Fred Nkemdi

Matto Award -- Dee Brown, with Luther Head a close second, (given in honor of Matt Heldman)

MVP -- Luther Head, Deron Williams and Dee Brown (you'll NEVER see three like them!)
Athletic Director Ron Guenther spoke and thanked everyone who was a part of the team's success. The only omission was that he should've thanked himself, as he is a huge part of this team's success. He said people will always remember this team, not just because they were the first to advance to the NC title game but for these three things:
The 2004-05 Illini squad redefined the meaning of "team."
They re-exemplified the moniker "FIGHTING ILLINI."
NO other team in 100 years played in the nation's final game.
Coach Bruce Weber thanked everyone too. He told a story about his and Dee's trip to California for the Wooden Awards. He said they showed a highlight reel and some of the footage was of the UI-UNC game. Coach said that Dee tugged on his shoulder and said, "Wish you were there."
He also went out of his way to thank YOU, the fans. He said that YOU were the difference-makers. And at times this season, I have to agree with him. I'll never forget the noise at the Allstate Arena.
If time and space allowed, I could include information the report contained about each player. I'll convey only what was said of the seniors and one junior who's not expected back.
Deron Williams -- Coach said that as the team bus approached St. Louis for the Final Four, Williams kept telling Weber to sit down. Weber asked him why, and Williams said it was because the coach's head was blocking the team's view of the Arch!

Fred Nkemdi -- Had a late-season injury. As the team prepared for the NCAA tourney, Fred told the coach he was sorry that he could not help the team prepare.

Nick Smith -- Leaves the Illini with the most rings in school history (six, I think), most degrees and was an important part of the team.

Roger Powell Jr. -- ESPN called him Illinois' "glue guy." Coach said, "I'd like to point to the sky and say thank you for Roger!"

Jack Ingram -- Two schools and four coaches. He improved more than anyone. His attitude and leadership were second to none!

Luther Head -- Made the most 3s in a season of all time... attempted the most too. He is our "explosion" and a very special player. What I'll remember the most is how he changed as a person. I appreciate that. (Ed. note: I have no idea where this team would have been without Luther Head. Certainly two BT titles, a BTT title and a trip to the FF would NOT have been foregone conclusions without him. Whoever you are out there in Illini land that gave this kid a break and helped him turn his life around, I and Illini Nation humbly say, "Thank you.")
Coach Weber summed it all up by talking about the stress he went through and how tired he was the last month of the season. He said he felt like he was going to die. Then he said that all the assistant coaches were sitting around hoping that that might happen because they all wanted a chance to coach this team.
One last thing in the report from Champaign was this. The 2004-05 Illini basketball team not only painted the Assembly Hall ORANGE, they painted the city, the state of Illinois and the nation ORANGE. Even a series of unfortunate events can NEVER change that!