For the last year and a half I've written of it often. Some people laughed, others scoffed. Some repeated to me Johnny Miller's fateful words that Tiger's best days were behind him.

However, few of them have seen what I have seen. I have walked the fairways of Augusta National. I have stared down this young giant; I have the picture to prove it. And I see a steely resolve in this kid's eyes that only a few athletes ever possess. It is because of this resiliency, it is because of this mental toughness, it is because of this desire to deliver that I have never bet against him and I never will.

I guess I and legions of his fans were rewarded. I'm sure he waits with bated breath as to what the LDN sports editor might be thinking about his game…

I do feel bad for Chris DiMarco because I feel he deserved a better fate. It's too bad there can't be more than one winner in some contests. On the other hand, some would classify what DiMarco accomplished this weekend as a victory in and of itself. I know I was impressed with his game. While that won't do him much good right now, I believe that this young man has a very bright future, and a showing like this might very well vault him onto the major golf scene!

[to top of second column in this article]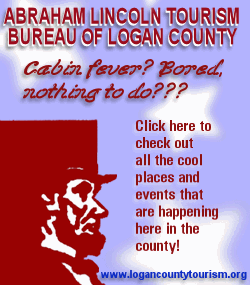 Illinois Fighting Illini wrap-up
I'm going to do something I rarely do, but I'm going to hold most of this week's column until later in the week. I have an opportunity to give the LDN readers a quality final wrap on the season, and I will do that in a few days. Stay tuned!
Cards off to a slow start, Cubs holding their own, Sox in first
It might be the understatement of the week to express that the St. Louis Cardinals are off to a slow start. They did win their season opener in Houston and their home opener Friday in St. Louis, but even that was a game they probably should have lost. The Cubs, on the other hand, blew a game to Milwaukee that they should have won but captured the next two, so they currently sit at .500.
The surprise during the first week of the 2005 season has been the Chicago White Sox. Sitting atop the American Central race is not a spot they have grown accustomed to. Should they get the pitching and enough timely hitting, it would be nice to see them back in the playoffs.
It is way too early for me to get any good reads on the Cubs or Cards at this early juncture.
Sorry for this abbreviated edition, but I will try to catch up with all of you later. Have a great week, everybody!