The 10 high-impact regions and their adult parole populations are Cook-Chicago, 19,561, 59.7 percent; collar counties, with emphasis on Aurora, 3,223, 9.8 percent; St. Clair-Madison, 1,034, 3.1 percent; Winnebago, 930, 2.8 percent; Champaign-Vermilion, 764, 2.3 percent; Macon, 638, 1.9 percent; Peoria, 584, 1.8 percent; Sangamon, 488, 1.5 percent; Rock Island, 251, 0.8 percent; and Jefferson, 105, 0.3 percent.

There are approximately 33,000 adult parolees in the process of re-entering Illinois communities today. Among this population, those on parole after serving prison sentences for committing drug offenses account for 42 percent of parolees. Committing property offenses, which are commonly associated with drug involvement, accounts for 27 percent of parolees. Committing violent offenses accounts for 21.7 percent of parolees, and committing sex offenses accounts for 4.2 percent of parolees.

"The state's rising recidivism rate is a long-term public safety and public policy challenge," said Roger Walker, director of the Department of Corrections. "It is imperative that those who will be most impacted by the return of ex-offenders to their neighborhoods … participate in finding solutions to keeping their communities safe."

"The participants in this process all have a demonstrated commitment to implementing viable programs toward that end," added Department of Human Services Secretary Dr. Carol L. Adams. "This collaboration builds upon the other positive steps Governor Blagojevich has set in motion to reduce recidivism, promote safe communities and build strong families, throughout the state of Illinois."

For nearly 10 years, Illinois has experienced record increases in its prison populations, along with record releases of inmates into various communities once they have completed their sentences. At the same time, over one-half of all inmates released from prison are re-incarcerated within three years.

The parole reform program Operation Spotlight addresses public safety by improving supervision of the approximately 35,000 parolees in Illinois communities. This program will dramatically increase the number of parole agents supervising parolees, increase their contact with parolees by as many as six times and provide them with the training they need to better assess risk.

The Sheridan National Model Drug Prison and Reentry Program seeks to better prepare incarcerated offenders to be crime-free and drug-free citizens. In order to address estimates that as many as 69 percent of all inmates in state prisons have committed a drug or drug-related crime, the Sheridan project aims to be the largest fully dedicated state drug prison and re-entry program in the nation. After one year, the program is showing promise. A recent report indicated that only 3 percent of the first 150 offenders released were returned to prison, compared with more than 10 percent of a comparison group.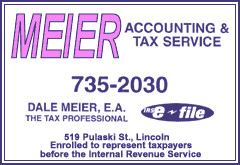 Community Safety and Re-entry Working Group public hearing schedule
(as of April 12)
Rock Island
April 14, 9 a.m.-noon
Four Points Sheraton
226 17th St.
Ina, Jefferson County
April 25, 6:30-9 p.m.
Rend Lake College
Learning Resource Center
Room 158 Theater
468 North Ken Gray Parkway
East St. Louis
April 28, 7-9 p.m.
Clyde C. Jordan Citizen Center
6755 State St.
Aurora
May 9, 6:30-9 p.m.
Provena Mercy Medical Center
Mercy Hall
1325 North Highland Ave.
Springfield
May 21, 9 a.m.-noon
Living Word Fellowship Church
319 South Wheeler
Peoria
May 26
Location to be determined
Chicago
June 11
Location to be determined
Champaign
June 25, 9 a.m.-noon
Champaign City Council Chambers
Decatur
June 28, 4-7 p.m.
Antioch Missionary Baptist Church
530 W. Mound Road
[Illinois Department of Corrections news release]