Lincoln Daily News publishes letters to the editor as they are received.
The letters are not edited in content and do not necessarily reflect
the views of Lincoln Daily News.
Lincoln Daily News requests that writers responding to controversial issues address the issue and refrain from personal attacks. Thank you!
.
You may also send your letters by e-mail to ldneditor@lincolndailynews.com
or by U.S. postal mail:
Letters to the Editor
Lincoln Daily News
601 Keokuk St.
Lincoln, IL 62656
Letters must include the writer's name, telephone number, and postal address or e-mail address (we will not publish address or phone number information). Lincoln Daily News reserves the right to edit letters to reduce their size or to correct obvious errors. Lincoln Daily News reserves the right to reject any letter for any reason. Lincoln Daily News will publish as many acceptable letters as space allows.
To the editor:

Who would have thought going into the college basketball season that the Illinois Fighting Illini basketball team would be ranked No. 6 and then they would turn that into their most remarkable run in the 100-year school history of college basketball?

The Illini opened the season by winning 29 straight games and came within a 3-point shot of going through the season undefeated. These games included 10 wins over quality, top-ranked teams, including No. 24 Gonzaga by 22 points, No. 22 Cincinnati by 22 points and on Dec. 1 jumping from No. 5 to No. 1 by beating the then-No. 1 team in the country, Wake Forest, by 18, in a game that was not as close as the final score indicated.

When the NCAA tournament rolled around, Illinois was carrying a 32-1 record. In the tournament, the Illini defeated Fairleigh Dickinson, Nevada and Wisconsin-Milwaukee to advance to the Elite Eight. There they met a very good and talented Arizona Wildcats squad. Arizona built a 15-point lead with just over four minutes to play, but in some miraculous way the Fighting Illini tomahawked through the Wildcats to force overtime and eventually won by one.

[to top of second column in this letter]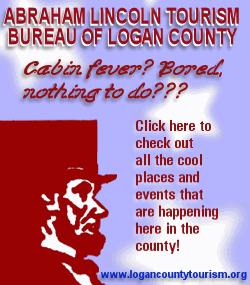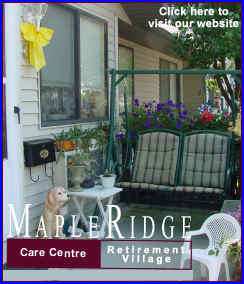 That sent them to the national semifinals, where they had never won before in four appearances against the Louisville Cardinals. Illinois came out and won the Final Four game by 15 points, sending them to the national championship game, a place they had never been before.
Although Illinois lost in the title game, they can always say that they were there. Now they can rebuild their team and make another run and next time, hopefully, win the national championship!!!
I would like to thank all of the players on the Illinois Fighting Illini baketball team, but especially those who won't be or may not be back, including Luther Head, Deron Williams, Dee Brown, Fred Nkemdi, Roger Powell Jr., Nick Smith and Jack Ingram. If I am omitting anybody, I sincerely apologize.
I would also like to thank Coach of the Year Bruce Weber and his assistants for making this a season Illini fans will long remember!!!!!
William Sewell
(Posted April 18, 2005)
Dear Editor:

The storms we've experienced over the past few weeks are a reminder that spring is here, bringing with it the chance for severe weather, including tornadoes. Preparing now for severe weather can keep you and your family safe when storms approach.

Tornadoes are a very real risk in Illinois. An average of 39 tornadoes strike the state each year, although in 2004 we experienced 80 tornadoes that caused nine deaths and 23 injuries.

As we move into peak tornado season, I urge everyone to develop a plan for your home and office -- including a safe shelter -- and practice that plan periodically so you know immediately what to do when danger approaches. In addition, homes and businesses should have a National Oceanic and Atmospheric Administration weather radio with a battery backup and tone-alert feature. The NOAA weather radio issues automatic alerts when a watch or warning is issued for your area and could give your family or workers time to seek shelter before a storm hits.
Employees at the Parsons Company in Roanoke learned firsthand that having a plan and practicing it can make a lifesaving difference. Last July 13, their workplace was hit by an F4 tornado, yet all 150 employees emerged from their designated storm shelters without an injury. This is particularly amazing since F4 tornadoes produce 70 percent of tornado-related fatalities.
The Illinois Emergency Management Agency offers a "Severe Storm Preparedness Guide" that outlines the dangers of spring storms, floods and tornadoes and provides tips for staying safe. This guide is available on the IEMA website at www.state.il.us/iema or by calling (217) 785-9888. A few minutes spent learning about and planning for disasters today could save lives and prevent serious injuries tomorrow. [To download Adobe Reader for the PDF file, click here.]
Sincerely,
William C. Burke
Director
Illinois Emergency Management Agency
(Posted April 18, 2005)