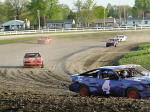 Racers from over 200 miles away were drawn to the quarter-mile muddy oval at the Logan County Fairgrounds. Last year there were 448 different drivers in the first year of Lincoln Speedway. Even though the noise that is created cannot be appreciated by the downwind residents, the races are bringing classic racing entertainment for many families of central Illinois.

One local favorite driver is 62-year-old Elmer Well of Lincoln. Elmer is back for his second season and is more optimistic about this year. The class of car he races is called "Wild Thing." That perhaps would also best describe Elmer's style. He has no obvious fear as he acts half his age circling the dirt track. If he were acting his age, he would be home in his rocker.

Well has changed his thinking about transmissions. This year he is going with a three-speed. The automatic transmission did not give him the down-shifting advantage he saw in many of the winning cars last year. Although he had a pretty good season last year, he plans to win more often this year.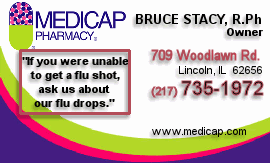 Well didn't win top honors Sunday, but he will not forget the night either. He did make the evening entertaining. In the second heat of Wild Things, on the next-to-the-last lap, his steering wheel came off. Yes, he had it firmly in his hands, but it was not attached to the Wild Thing he was trying to steer. He was hit by the speeding car behind him and pushed off the track.
[to top of second column in this article]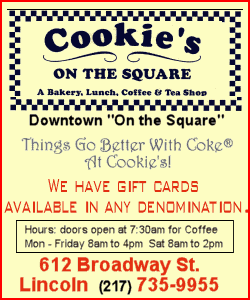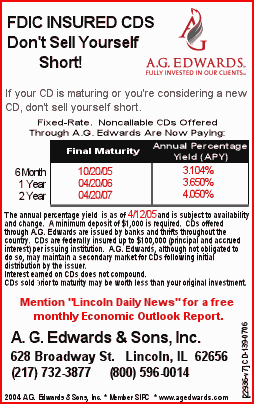 But the best part of the story is that his car finished rolling with the No. 9 purple and white race car on its top. The No. 9 had changed to a No. 6! Elmer was firmly and properly strapped in his seat, head down and feet up. Nice position for any racer, especially if you're 60-something.
The track emergency crew kindly rolled the car over before popping Well's harness straps off, but his night was not nearly over. His pit crew of half a dozen friends and mechanics beat out a few of the roof dents, checked the fluid levels, drilled a 1/4 hole in the steering wheel collar, drove an Allen wrench to connect the steering column and started the motor just in time for the Wild Thing consolations. Good old Elmer was first in the consolation race, and right side up.
Well had a wonderful time on Sunday night, as did all those who took in the Sunday night races. If you have a free Sunday night this summer, maybe you can go out and enjoy the races at Lincoln Speedway. It's good family fun. There is no alcohol allowed on the grounds. You don't even notice the noise after the first few minutes. You might even get to see Elmer roll his car again.
Vroom!!
[Tom Seggelke]