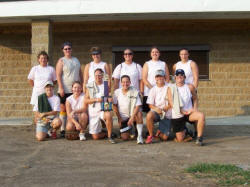 The first-place Characters team
Characters also placed first in the regular season, boasting a perfect record of seven wins and no losses.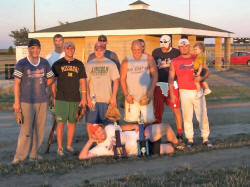 Goodman's first-place team
Goodman's took the men's softball first place in the regular season at Lincoln Park District with a 15-1 record. Their only loss was to Capone's Bombers.
Goodman's came back to the end-of-July tournament and beat Old Joe's in the final game to take both trophies.
[Lincoln Park District news release]