News Index
(from the last 7 days)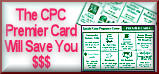 Church Directory
---
---

---
---
---
---
Contact us
---
LDN is best viewed with IE 6 or Firefox 1.2.
---
LDN awards
Local:
Dec. 16, 2001
Local Emergency Planning Committee
Jan. 25, 2001
Logan County Healthy Communities Partnership
State:
Oct. 1, 2001
Illinois Public Health Association
posted daily OVER THE NOON HOUR (CDT)

Gasoline hits new high, $3.19.9 per gallon


Submit a classified ad online [Lowest cost for advertising in the county!]


New executive director joins CIEDC's mission to fight poverty in central Illinois

Zion Lutheran plans Family Fun Fest

In wake of Hurricane Katrina, Gov. Blagojevich renews call to President Bush to release oil from Strategic Petroleum Reserve to reduce gas prices

Gov. Blagojevich creates Commission on Discrimination and Hate Crimes
Governor names Emmett Till Memorial Bridge on Chicago's South Side in remembrance of a hate-inspired crime that helped spark civil rights movement

Attention, classic car enthusiasts: Internet's most watched classic muscle car salesman takes to the airwaves in Chicago

Senate week in review: Aug. 22-26

Weekly outlook: Positive for pork

Letter: Price gouging?