"I am totally committed to winning this election for governor and to bringing a new generation of leadership to Illinois and state government," Brady said. "I see new energy in my campaign every day from volunteers and supporters who believe I am the best candidate to beat Rod Blagojevich and to bring new vitality and integrity to Illinois."

Brady said he was not interested in other spots on the ticket, as some have suggested.

"I am running for governor, period," he said. "I would not be in this race if I did not firmly believe that I am the best candidate to lead the renewal of my party and our state."

Brady said his campaign has the momentum, the enthusiasm, the support and the financial commitments to mount a strong campaign over the next 12 months.

"This will be a winning campaign," he said.
Brady was endorsed by a conservative summit similar to one that bolstered the campaigns of Al Salvi in 1996 and Peter Fitzgerald in 1998. He is building a strong grass-roots organization and has already received assurances of financial assistance from national Republican organizations for the campaign after the primary election.
Brady said his solid standing in recent public opinion polls shows widespread support for his effort, despite the fact that he has not previously been in a statewide campaign or spent millions of dollars for television commercials to boost his name identification.
Brady, a 12-year veteran of the General Assembly and a central Illinois businessman for the last 25 years, announced July 26 he would seek the GOP nomination for governor in 2006. ["Brady announces candidacy for governor"]
Brady wins support with Rauschenberger withdrawal from race
Brady said that the withdrawal of a Senate colleague from the governorís race strengthens his ability to win. Brady said he will seek the support of Sen. Steve Rauschenbergerís backers and pledged to work to have all Republican voters unite behind his campaign.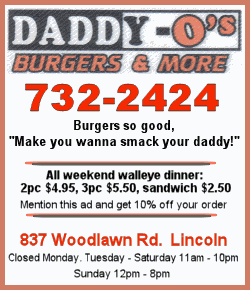 Brady said Rauschenbergerís decision "reflects the growing enthusiasm I have felt for my campaign and my beliefs." He added that former Rauschenberger supporters are already switching their allegiance to the "Brady for governor" team.
"Obviously, picking up the ideological supporters of Steve Rauschenberger does nothing but add to our ability to win," Brady told reporters in Chicago.
Brady said the narrowed field strengthens his position "to carry the message of mainstream conservative values forward and to ensure the needs of all Illinois are met."
"This will be a race for the future of the Republican Party, a contest between the old guard and a new generation of leadership, a contest between mainstream conservative and liberal beliefs," Brady told reporters in Chicago. "As a legislator, businessman and family man, I have a consistent track record of supporting mainstream conservative issues and of working to make Illinois strong."

As the only downstater running for governor, Brady understands the problems and issues of downstate Illinois.
In Macomb on Wednesday, he met with local officials and the president of Western Illinois University. He ended the day at a Macomb reception, where he was introduced by state Rep. Rich Myers, R-Colchester.
"I wouldn't be in this race if I didn't think I had the best opportunity of beating Rod Blagojevich," Brady told the crowd in Macomb. "The people of Illinois and the Republican party are looking for a new generation of leadership. Secondly, it's going to take a downstate candidate to beat Rod Blagojevich."
[News release from Bill Brady, candidate for governor]