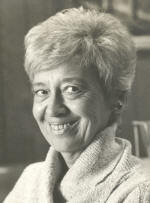 Luella Wodetzki

Send a link to a friend
LINCOLN -- Luella M. Wodetzki, 75, of Lincoln died Sunday, Dec. 11, 2005, at 5:15 a.m. at Manor Care Health Center of Peoria.
Mrs. Wodetzki was an employee of the Logan County Sheriff's Department and retired after 35 years as a deputy.
Her funeral will be at 11 a.m. Tuesday at Fricke-Calvert-Schrader Funeral Home in Lincoln, with the Rev. Richard Reinwald officiating. Visitation will be from 10 to 11 a.m.
Burial will be in Zion Cemetery.
She was born Oct. 31, 1930, in Lincoln to Floyd and Irma Wilmert Kennedy. She married John C. Wodetzki on Sept. 11, 1955, in Lincoln. He preceded her in death.
She was the last of her immediate family and is survived by several cousins.
She was a member of St. John United Church of Christ.
Memorials may be made to Logan County Humane Society, Lincoln College or D.A.R.E.
Click here to send a note of condolence on the death of Luella Wodetzki.
---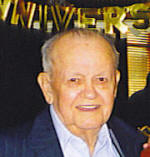 Cassius Feese

Send a link to a friend
ELKHART -- Cassius Feese, 90, of Elkhart, formerly of Mason City, died Friday, Dec. 9, 2005, at 5:55 a.m. at his home.
Visitation will be from 12:30 to 1:30 p.m. Tuesday at Holland and Barry Funeral Home in Lincoln.
A graveside service will be on Tuesday at Elkhart Cemetery, with Charles E. Bennett in charge.
Mr. Feese worked in heavy construction in Oregon for 27 years. Before his move to Oregon in 1950, he worked at Armour and Company in Petersburg.
He was born March 13, 1915, in Columbia, Ky., to late Lloyd Henry and Nellie Thomas Feese. He married Mabel E. Prince in 1933. He later married Ruby Irene Tippett, and she died in 1998. His first wife died in 2003.
He is survived by one son, Wayne Feese of Mason City; one brother, Charles Thomas Feese of Springfield; one sister, Jewell Allsopp of Lincoln; five grandchildren; nine great-grandchildren; his companion, Charlotte Key of Elkhart; and many nieces and nephews.
He was also preceded in death by one son, Ronald Lee Feese; two sisters, Mildred Feese and Lula E. Miller; two brothers, Elmer and Henry Allen Feese; and two grandsons.
He was of the Christian faith.
In lieu of flowers, memorial donations may be made to the American Heart Association or to CIEDC in Lincoln.
Click here to send a note of condolence to the Feese family.