'She's Got What Gets Me' hits the waves

Send a link to a friend
[DEC. 20, 2005] SPRINGFIELD -- The first single by country singer Derik Schumacher, a Washburn native, is setting fire to radio airwaves all across America this week. You can hear a clip of "She's Got What Gets Me" at http://www.derikschumacher.com/index.html.
Schumacher was aired on Springfield's WFMB "Pass or Fail" segment on Dec. 16 and 19 at 7:45 p.m. He passed both times, so he goes on again tonight (Tuesday) at 7:45 p.m. Central time for a final round. You can listen via http://www.wfmb.com or listen live and call 1 (217) 525-WFMB [9362] or No. 1045 on a Cingular Wireless phone to vote.

Background

Picture a large family living in a small house in a tiny town in rural America. The supper table is cleared and a ready-made audience gathers on the front lawn for the heavily promoted and much anticipated Sunday evening performance.

Twelve-year-old Derik Schumacher takes the "porch" to thunderous applause, and with much aplomb, kicks off the show with Merle Haggard's "Mama Tried."

Early tour dates were often cut short by baths and bedtime, but in a few years Schumacher would be performing to larger audiences at weddings, parties and taverns in and around his native Washburn.
Encouraged by the enthusiasm of audiences, Schumacher began making trips to Nashville, where he would meet and share songs with his heroes Earl Thomas Conley and Marty Raybon of the country group Shenandoah. Further encouraged by these legends and the attention he received from more than one Nashville executive, Schumacher made the move to Nashville in the fall of 2004.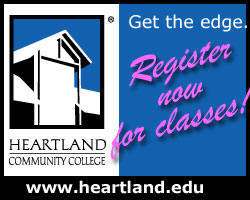 New album dedicated to veterans and posts
By the spring of 2005 he had met Eric Zanetis, publisher of Tim McGraw's hit "Don't Take the Girl." The two shared the same vision for a classic country record. Schumacher and Zanetis called upon the top songwriters in Nashville to lend their best material to their album.
"I was looking for a singer who wasn't trying to sound like everybody else -- a singer that put the song first," Zanetis explains. "You can hear it in Derik's voice that he cares a lot about the songs and his audiences."
The song "There're Still P.O.W.s at the V.F.W." was one that particularly pulled at Schumacher's heartstrings. They commissioned the song "The All-American Legion" to accompany it. As soon as the album was completed, they began receiving requests from veterans for copies.
They decided to dedicate the album to veterans and, in what turned out to be a historic move, they have made the CDs available to VFW and American Legion posts for fundraising purposes. When a person buys a CD at their local post, all proceeds remain at that post. You may request to hear the first single from the album "She's Got What Gets Me" from your local radio station.
Buying the CD from your local post is a great way to say thank you for the many great programs that veterans organizations support in your community.
[Read more on this rising star.]
[News release; LDN]