Since this column is about inventors, it's probably about inventors, right?

Right. Yet you won't find the names of Thomas Edison, Ben Franklin, Alexander Graham Bell or the Wright brothers anywhere on this list of great inventors. What kind of story about great inventors could possibly exclude some of the best of all time?

That would be like discussing the greatest baseball players of all time without mentioning Babe Ruth. Or great presidents without mentioning Abraham Lincoln. Or great war heroes without mentioning the French. Oh, sorry, wrong joke.

The inventors profiled in this story were all black, and February is Black History Month.

When people think of black inventors, the first name that usually comes to mind is that of George Washington Carver.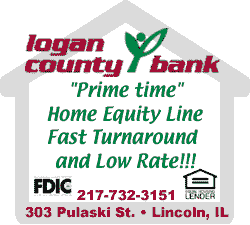 While Carver was the most prolific black inventor in history, there's one inventor who had the distinction of working for both Thomas Edison and Alexander Graham Bell. That would be Lewis Latimer, who invented the carbon filament that went into Edison's incandescent light and also drafted the blueprints for Bell's telephone. Latimer was born to former slaves in 1848; his father's light skin once enabled him to pass himself off as a plantation owner.
The fact that Judy Reed was illiterate didn't stop her from becoming one of the first two black women to obtain patents. She patented a hand-operated machine for kneading and rolling dough in 1884. Next was Chicago resident Sarah Goode, when she patented a cabinet bed a year later.
Sarah Breedlove Walker was a teenage mother and then a 20-year-old widow, but that didn't stop her from developing a complete line of hair care and beauty products in the early 1900s. She parlayed her business into a fortune and became America's first female black millionaire -- a modern-day Oprah -- and went on to share her wealth with black charities.
[to top of second column in this article]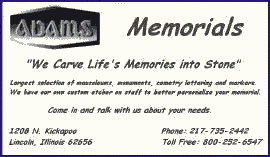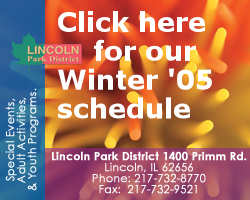 There were times in the 1800s when slaves were not allowed to own property, and this included patents. It wasn't until 1861 that, ironically, a Confederate law gave slaves the right to own patents. Nine years later, all black inventors -- male and female -- had the right to own patents.
Benjamin Banneker's grandmother was an indentured servant and his grandfather was a slave. Yet in 1753 he built the first watch made in America. He also wrote the Farmer's Almanac for six years, sending his first one to then-Secretary of State Thomas Jefferson. The irony is that Jefferson himself was a slave owner (he was also an inventor). Ah, the things that you learn from reading your newspaper every day.
Blacks don't face as many obstacles today as they did in the 1700s and 1800s, but they still don't have the name recognition that they deserve. Each of the following 10 inventions was created by a black inventor. How many of the inventors can you name?
Crop rotation, traffic light, gas mask, fountain pen, lawn mower, typewriter, golf tee, automatic gear shift, potato chips and the blood bank that served as a model for the Red Cross blood banks.
Here's the list again, this time with the names of the inventors:
Crop rotation, George Washington Carver; traffic light, Garrett Morgan; gas mask, Garrett Morgan again; fountain pen, William Purvis; lawn mower, John Burr; typewriter, Lee Burridge; golf tee, Dr. George Grant; automatic gear shift, Richard Spikes; potato chips, George Crum; and the blood bank, Dr. Charles Richard Drew, who was also the first director of the Red Cross.
Earlier in this column, we listed several hall of fame white inventors, but only six black inventors have been inducted into the National Inventors Hall of Fame.
[Paul Niemann]
Paul Niemann is the author of Invention Mysteries. He can be reached at niemann7@aol.com.
© Copyright Paul Niemann 2005