Racetrack flap continued

Send a link to a friend
[FEB. 23, 2005] It's an issue of revenue versus quality of life, Alderman Patrick Madigan summarized. Residents living as far as one mile away from the Logan County Fairgrounds packed the council chamber on Tuesday night. Louella Moreland, Marlene Perry, Rod McCray and Barry Miller all registered complaints against the increase in car racing events.
A year ago the council OK'd the races for one night per week with a noise curfew of 10:30. They agreed that Sundays would be the day. Lincoln Speedway is asking for an additional night of racing for a special national event on Friday, July 15, with a noise curfew extension up to11:30 p.m.

Track owners Gary Baugh and Horn didn't budge at the suggestion Madigan made two weeks ago when they first appeared before the council. Madigan asked them at that time if they would consider sacrificing the regularly scheduled Sunday night race in order to host the much bigger national event that would run on Friday night on July 15. Baugh's response was "no." He didn't want to shortchange their regular weekly drivers that they count on and that count on them.

Baugh was reminded on Tuesday that he said the season's schedule is out well in advance and those regular drivers would have plenty of opportunity to choose something else for that week.

Baugh said he felt that the one event should be tried. The focus should be on what the national event would bring to the community and that if it is successful and other large events approach him, he would come back in the years ahead and see how the council felt about it.

[to top of second column in this article]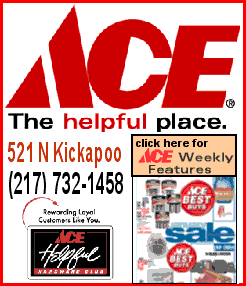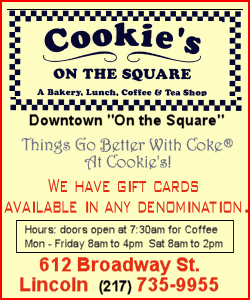 "You should give a Sunday for a Friday," Buzz Busby said.
Alderman Marty Neitzel supported trying out the proposed national event this year in the interest of what is best for Lincoln. She said we've been trying to get people to come here. This event could bring 5,000 to 10,000 people in to look this town over, she said.
Alderman Glenn Shelton agreed that the event would be a shot in the arm for Lincoln but doesn't want the track owners to push the limits with more than one night per week. "We don't want to run multiple race nights," he said.
The request to support hosting the July 15 event passed 8-2. Aldermen Shelton, Dave Armbrust, Verl Prather, Kathy Horn, Jonie Tibbs, Buzz Busby, Derrick Crane and Marty Neitzel voted yes. Aldermen Benny Huskins and Patrick Madigan voted no. The latter serve the ward closest to the track.