IDNR encourages Illinoisans to
be kind to bats

Send a link to a friend
Bats a natural predator of insects
[JULY 2, 2005] SPRINGFIELD -- While tickets sales may be soaring for "Batman," the movie, the real-life bat in your backyard may be as big a hero to Illinois homeowners as the superhero of Gotham City. The bat is a nocturnal mammal that plays a key role in the environment, sometimes eating thousands of insects in a single night.
"The bat is one of the most misunderstood creatures around," said Joe Kath, manager of the Endangered Species Project for the Illinois Department of Natural Resources. "Many misperceptions can be linked to movies and old wives' tales."

Twelve species of bats live in Illinois. Two are on the federal and state lists of endangered species. Illinois bats feed exclusively on insects, and a single bat may consume 3,000 insects in one night.

Bats are the only mammals that fly; their wings provide lift and thrust, as well as gliding ability. They navigate with a sophisticated "sonar" or echolocation system.

"Bats are a true ally, especially in controlling insects," said Kath. "All bats are protected under the wildlife code."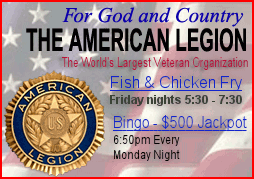 Bats thrive in forested areas and caves. Areas such as ponds, streams, lakes and rivers, which attract insects, are also hospitable to bats. As mammals, bats give birth to live young that nurse. Most female bats reproduce just one bat each year. Within three weeks of birth, the young bat is capable of flying and feeding on its own.
"Observing bats can be fascinating," said Jeff Vose, director of education for the Department of Natural Resources. "They stand out as a species because of their stupendous aerodynamic flight skills. Because they eat about a third of their body weight in insects each night, the bat is a friend to gardeners. Bats also are very clean, as they spend considerable time grooming -- almost like cats."
[to top of second column in this article]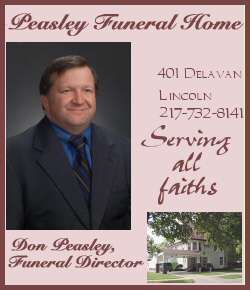 Plans for building bat houses are provided online by the Department of Natural Resources at www.dnr.state.il.us.
An educational activity book for children, "Creatures of the Night," is also available with information about bats and other nocturnal animals. In addition, the book is available in Spanish, "Criaturas de la Noche," via teachkids@dnrmail.state.il.us.
Scientific study of bats has led to development of navigational aids for the blind and contributed to the field of knowledge in space biology and aging.
According to scientists, fossil evidence indicates bats have been in existence for approximately 50 million years. The greatest threats to the survival of the species can be linked to man, including elimination of habitat and presence of pesticides. Bats are also considered an ecological barometer, as the species responds to fluctuations in environment.
[Illinois Department of Natural Resources news release]