In the United States, this disease was first encountered in California in 1995. "This appeared to be a serious but localized problem until March of 2004, when plants were shipped from some P. ramorum-infected nurseries in California to other states," said Bruce Paulsrud, U of I Extension specialist. "Since then, the pathogen has been confirmed in 22 states across the nation, but it has not been found in Illinois or any other Midwestern state."

Although the pathogen has not been found in Illinois, Paulsrud warns that it is best to be prepared and learn from experience in California, where the disease is devastating to trees in the oak family, as well as many other tree and shrub species.

The Illinois task force includes U of I horticultural and plant pathology specialists, industry representatives, and officials from appropriate state and federal regulatory agencies. The mission of the task force is to develop an Illinois detection and response plan and to educate various professionals about the symptoms of the disease, how it spreads and the response protocol.

"A statewide distance education seminar was presented by the Illinois task force in March of this year," said Monica David, U of I Master Gardener coordinator. "Consultants, master gardeners and green industry professionals learned more about sudden oak death and where to take suspect samples in Illinois."

The "Illinois Sudden Oak Death/P. ramorum Blight Detection and Response Plan" is available on the University of Illinois Master Gardener website at www.extension.uiuc.edu/mg and on the the North Central Integrated Pest Management Center website at www.ncipm.org/suddenoakdeath.

One definitive source of information about the disease is the USDA Department of Agriculture Animal and Plant Health Inspection Service: www.aphis.usda.gov/ppq/ispm/pramorum. The USDA site lists 31 known plant hosts and another 37 species that have been associated with the disease.

[to top of second column in this article]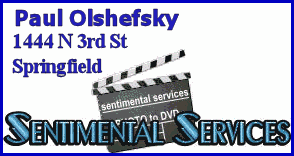 "Some of these species can be grown in Illinois and include Japanese pieris, Douglas fir, rhododendrons, witchhazels, viburnums, beeches and lilacs," says David.
Throughout the 2005 growing season, University of Illinois Extension will monitor the situation in Illinois and report findings in the Home, Yard and Garden Pest Newsletter. For a printed or online subscription, call (800) 345-6087 or go to www.ag.uiuc.edu/cespubs/hyg.
The first positive case of sudden oak death in Illinois must be confirmed through the University of Illinois Plant Clinic with help from the USDA Agriculture Animal and Plant Health Inspection Service labs in Beltsville, Md.
Nancy Pataky, U of I Plant Clinic director, says to "submit sudden oak death suspect samples through your local University Extension digital diagnostic system." She added, "If the digital image is still suspect, you will be asked to send a sample to the Plant Clinic with a small fee."
Pataky says the lab cannot handle hundreds of samples at once and has devised this system to help filter out unnecessary samples. In April 2004, the Agriculture Animal and Plant Health Inspection Service issued a federal order to address concerns of the pathogen moving via nursery stock from California. Quarantines, destruction of infected plant material and inspections of exported host species are measures currently in place to help prevent further spread of the pathogen.
"Since our primary control options are limited to quarantine and destruction, the introduction of this pathogen to Illinois would be devastating for the affected nurseries, forests and landscapes," Paulsrud said. "Everyone in the industry needs to be aware of this disease and the need for accurate and rapid diagnosis and response."
[University of Illinois news release]