"At the end of the day, the measure of a legislative session is how it affects real people," the governor said. "With 56,000 more men, women and children now getting health care; with 25,000 kids able to now attend preschool; with doctors being able to stay in Illinois; with businesses being able to reduce their costs and expand; and with students taking more math and science and writing courses -- this session will actually make a real difference in people's lives. That's why we're here. And that's what we've been able to do.

"I'd like to commend Senate President Emil Jones and House Speaker Michael Madigan for the leadership they showed in helping make all of this happen," the governor continued. "And while the budget we passed mainly reflects the principles of Democrats -- more health care, more money for schools, more help for veterans and protecting working families from higher taxes -- in other areas like medical malpractice reform, workers' compensation reform and higher graduation standards, the Republicans played an important role too and should be commended."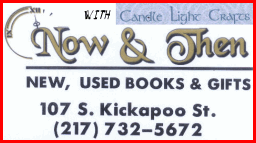 Specifically, the governor cited the following bills and budget items as examples of how the legislative session will help people:
Expansion of the KidCare and FamilyCare programs so that 56,000 more working men and women and their children can now have health care. In addition, Illinois is now one of only 10 states not to either kick people off Medicaid or significantly curtail benefits. Last year, the Kaiser Family Foundation ranked Illinois as the top state in the nation for providing health care to adults who need it and second for providing health care to children who need it. Since January 2003, Illinois has provided health care to more than 305,000 men, women and children who otherwise wouldn't have any.
An increase of $330 million for schools across Illinois. Over the last three years, education funding has increased by a total of nearly $1.5 billion, making Illinois the top-rated state in the Midwest for its increases in education funding and in the top 11 nationwide

Expansion of preschool for children from at-risk communities. Gov. Blagojevich worked with several advocates for early childhood education -- including state Sen. Carol Ronen, D-Chicago; state Rep. Harry Osterman, D-Chicago; Rep. William Davis, D-Harvey; and Action for Children -- to urge lawmakers to continue the state's commitment to early childhood education funding and expanded access. The legislature's approval of the budget fulfills the governor's three-year, $90 million plan to send 25,000 more children to preschool. Pre-K Now, a leading national early childhood advocacy group, ranks Illinois as among the top states in the nation for early childhood education.
Passing a hospital assessment plan targeted at generating more than $600 million in new federal funding for hospitals in Illinois. Last year, the federal government approved a similar plan, and if this plan is approved, Illinois hospitals would see a two-year increase in federal funding of more than $1 billion. Senate Bill 157 was sponsored in the Senate by Sen. Jeff Schoenberg, D-Evanston, and co-sponsored in the House by Reps. Barbara Flynn Currie, D-Chicago; Mary E. Flowers, D-Chicago; and Milton Patterson, D-Chicago.
"I applaud Governor Blagojevich for his continued commitment to provide accessible, affordable and quality health care in our state with this bill," Schoenberg said. "Because this new hospital assessment program is larger in scope and is even more effective at directing resources to the greatest needs, we can better ensure that hospitals and other health care providers are able to continue to deliver quality services to Illinois residents."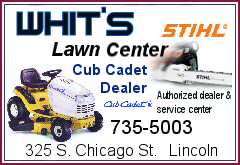 Passing legislation to increase high school graduation standards by requiring students to take more math, science, English and writing courses. The governor proposed his higher standards plan in March. Senate Bill 575 was sponsored by Rep. Calvin Giles, D-Chicago, in the House and Sen. Miguel del Valle, D-Chicago, in the Senate. Republican education leaders -- including Rep. Jerry Mitchell, R-Rock Falls, and Sen. Dan Cronin, R-Lombard -- also supported the plan. The final legislation included other elements of the governor's Higher Standards, Better Schools proposal, including increased funding for arts education, advanced placement classes, dual enrollment, career and technical education, and agriculture education.
Passing legislation to help doctors stay in Illinois by reforming the laws regarding medical malpractice. This means patients will have better access to doctors and the health care they need. Senate Bill 475, which passed in both the House and Senate Monday, will protect doctors, lower the cost of their insurance premiums and will encourage them to practice medicine in Illinois.
Passing legislation to reduce the high cost of workers' compensation insurance for businesses. Illinois companies currently pay 40 percent more for workers' compensation than neighboring states Michigan, Wisconsin and Indiana. The reform legislation will reduce costs for businesses and expand benefits for workers. Gov. Blagojevich proposed workers' compensation reform in his State of the State address and initiated negotiations which led to the agreed-upon legislation. Rep. Jay Hoffman, D-Collinsville, and Sen. Terry Link, D-Lake Bluff, as well as representatives from labor and business, and leaders from both side of aisle had seats at the negotiating table and worked together in an "agreed bill" process that led to the dramatic changes that will reduce business costs, increase benefits and fight the fraud that hurts everybody.
Passing legislation to help parents protect their children from excessively violent and sexually explicit video games. Illinois will become the first state in the nation to have laws on the books intended to help parents protect their children in this way. Several other states began considering similar legislation after Gov. Blagojevich announced his proposal in December. House Bill 4023 -- sponsored by state Sen. Deanna Demuzio, D-Carlinville, and state Rep. Linda Chapa LaVia, D-Aurora -- won final legislative approval on Friday, when the House of Representatives concurred with the Senate's amendment.
"I introduced this legislation because these games are graphic, offensive and intended for adults, not children," LaVia said. "Illinois is now the only state in the nation to legislate on this matter, and I am grateful to the governor and my colleagues in the General Assembly for showing leadership on this issue."
Providing financial relief to help the Chicago Transit Authority avoid service cuts. Every day 1.5 million people use the Chicago Transit Authority. Now they won't have to worry about how to get to and from work.
Increasing funding for the Illinois Department of Veterans' Affairs so that Illinois veterans can receive more help from the state in applying for and securing federal benefits. Illinois veterans are shortchanged by the federal VA more than any other state. The governor's budget gives the Illinois Department of Veterans' Affairs an additional $1.5 million so it can increase the number of service officers by 50 percent, to help Illinois veterans receive the federal benefits they deserve.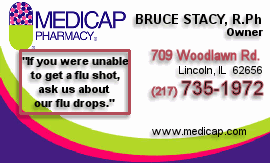 Passing pension reforms that will reduce the pension liability by more than $30 billion over the next 40 years. These reforms include ending the abuses inherent in the end-of-career raises system enjoyed by educators, ending the State Universities Retirement System money purchase plan, changing the SURS interest rate apportionment procedures, removing job titles from the more lucrative alternate formula where some employees currently receive higher pension benefits even though their jobs do not put them in any physical danger, and placing a moratorium on awarding any new pension benefits without a full funding source.
"I thank the governor and the speaker for moving this legislation forward," said Rep. Bob Molaro, D-Chicago. "For the first time in state history, the General Assembly has taken steps to address the most significant fiscal problem facing Illinois. I am proud that so many of my colleagues had the courage to vote for these reforms and do the right thing for both our pension system and taxpayers."
Passing legislation to help consumers avoid the cycle of debt and desperation often caused by taking out payday loans. Gov. Blagojevich worked with the legislative sponsors -- Rep. David E. Miller, D-Chicago, and Sen. Kimberly A. Lightford, D-Chicago -- and Monsignor John Egan of Campaign for Payday Loan Reform to pass House Bill 1100 through the legislature. The bill, for the first time in Illinois, regulates the payday loan industry and strengthens consumer protection against predatory and abusive practices.
Closing the gun show loophole, which reduces the likelihood of guns ending up in the wrong hands. Senate Bill 1333 -- sponsored by Sen. Jon Cullerton, D-Chicago, and Rep. Harry Osterman, D-Chicago -- requires gun sellers to request background checks for potential gun purchasers when obtaining firearms at gun shows.
"This was an historic vote for the House of Representatives to close the gun show loophole in Illinois in a bipartisan way," Osterman said. "We sent a clear message that we want these guns off the market for gangbangers and gun traffickers. We look forward to the governor signing the bill, and I thank him for his support."
"A gun is a gun, regardless of where it is sold," Cullerton said. "The technology is there, and we should use it to make sure we keep guns out of the hands of people who are not allowed to legally buy them. We are not preventing anyone with the legal right to own a gun to buy one at a gun show."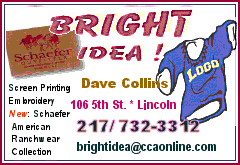 Passing the Affordable Housing Rental Program. Senate Bill 75 -- sponsored by Rep. Julie Hamos, D-Chicago, and Sen. Iris Martinez, D-Chicago -- created the Rental Housing Support Program within the Illinois Housing Development Authority. The new program assists low-income families and individuals (incomes under $19,000 per year) by paying for a portion of their rent and giving them increased housing options which otherwise they may never have had.
Passing legislation to help reduce cases of workplace injuries and deaths suffered by Latino workers. Illinois will become one of the few states in the nation, and possibly a model for other states, to provide protections and benefits to thousands of Latino workers who disproportionately get injured and suffer more fatalities in the workplace than other groups. Legislation such as the Day Labor Protection Act (House Bill 3471) and the workers' compensation reform (House Bill 2137) protect many of the state's most vulnerable workers, a large majority of which are of Latino background. House Bill 3471 offers wage and health protection and regulates over 150 day labor agencies to protect some 300,000 workers who perform day or temporary labor in Illinois. House Bill 2137 further protects low-wage workers by creating a fund that benefits injured workers when an employer has failed to provide benefits and also provides for increased penalties against employers who fail to carry insurance.
"This is a great example of how we can make the legislative process work for the people in need of redress," said state Sen. Miguel del Valle, D-Chicago, who was the chief sponsor for Senate Bill 1792, the mirror bill of House Bill 3471, and the creator of the Day Labor Services Act of 2000, upon which many of the new provisions of House Bill 3471 were built. "This is a win-win situation that helps the laborers and also helps clean up the industry."
Passing legislation making Illinois the first state to prohibit doing business with Sudan. Currently, two of Illinois' five pension systems have about $1 billion invested in 32 companies that work in Sudan. Senate Bill 23 prohibits Illinois from investing in foreign government bonds of Sudan, investing in companies doing business in or with Sudan, and investing the state pension in companies doing business in or with Sudan. The bill provides 18 months to remove all current pension investment from companies doing business in the Sudan. Sen. Jacqueline Collins, D-Chicago, sponsored the bill in the Senate, where it passed unanimously, while Rep Lovana Jones, D-Chicago, sponsored the bill in the House.
Passing legislation designed at creating more jobs in the film industry. The passage of Senate Bill 1965 renewed the film tax incentive legislation that has proven to be instrumental in bringing major film and television projects back to Illinois. The law provides a tax credit equal to 25 percent of the wages paid to Illinois residents working on television and film projects shot in Illinois. Last year, projects filmed in Illinois generated $77 million, which is a 200 percent increase in just one year, and created nearly 15,000 jobs. Sen. Rickey Hendon, D-Chicago, and Rep. Ken Dunkin, D-Chicago, sponsored the legislation.
Incentives for increased use of biodiesel fuel. Senate Bill 769 -- sponsored by Sen. Deanna Demuzio, D-Carlinville, and Rep. Roger Eddy, R-Hutsonville -- changes the Alternate Fuels Act to make biodiesel fuel blends of 20 percent or higher eligible for the Illinois EPA's Alternate Fuels Rebate Program and the Department of Commerce and Economic Opportunity's Alternate Fuels Infrastructure Grant Program. Previously, only blends of 80 percent or higher biodiesel were eligible for IEPA rebates, to reflect the additional costs of more environmentally friendly fuels or the expense of converting traditional diesel engines to use biodiesel. The rebates and grants are financed by an existing $20 user fee per vehicle on fleets of 10 or more vehicles within the Chicago metro area, raising about $1.5 million per year.
Passage of the Leave No Senior Behind program to ensure that when the new federal prescription drug program takes effect on Jan. 1, Illinois seniors do not lose any benefits or face gaps in coverage. The federal program has a number of holes that, if not addressed, would force seniors to pay more and have fewer benefits. The governor created the Leave No Senior Behind program to make sure the federal plan does not harm Illinois seniors. The chief sponsors of Senate Bill 973 were Sen. Carol Ronen, D-Chicago, and Rep. Barbara Flynn Currie, D-Chicago.
"From making sure that Illinois veterans get the benefits they deserve from the federal government to helping senior citizens get the prescription drug coverage they need to making the workplace safer for Latinos in high-risk jobs to closing the gun show loophole, this session has meant helping people who need our help," Gov. Blagojevich said. "That's what we're here to do."
[News release from the governor's office]