Oasis update

Send a link to a friend
[JUNE 1, 2005] The Oasis, Logan County's senior citizen center, 501 Pulaski St. in Lincoln, is open weekdays (except holidays) from 9 a.m. to 4 p.m. The center also is open on Friday and Sunday nights for table games. Dominic Dalpoas is the executive director. Activities are open to all Logan County senior citizens, regardless of membership. Friends of The Oasis members receive a bimonthly newsletter by mail and reduced rates for classes and trips. For more information, call 732-6132 or 732-5844.
Maple Ridge to sponsor bingo
Maple Ridge Care Centre will sponsor the bingo games that will begin at 1 p.m. Thursday at The Oasis. Bring a friend and come join the fun!
Health insurance help is available
A representative for the Senior Health Insurance Program is available to guide you through your health insurance problems. The representative is at the senior center every Thursday from 2 to 4 p.m. For an appointment, call 732-6132.
Tuesday lunch
The 11:30 a.m. lunch for June 7 will feature ham, au gratin potatoes, peas, bread and butter, dessert, and drink for only $3.75, or $3.25 if you stay and play cards. Ticket purchase deadline is noon Monday.
[to top of second column in this article]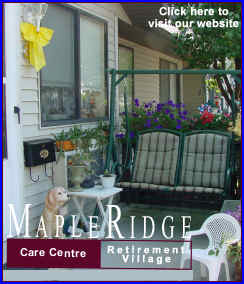 Rules of the Road
The Secretary of State's Office continues to offer a Rules of the Road course free of charge to all interested parties. The course is scheduled for the first Tuesday of each month from 1 to 2 p.m. The course is designed to help you become a better and safer driver and to assist individuals who may have to take a written exam or the behind-the-wheel test.
Card winners announced
Henry Warnisher was the weekday winner for pinochle. The weekend pinochle winners were Dan Davis and Eileen Kohl. The five-in-one winners were Tom Garrison and Henry Warnisher.
[Oasis news release]