But Qiaoxuan Zhou and Keith Cadwallader think that inverse gas chromatography can solve that problem -- and so does the USDA, which will contribute over $280,000 from its National Research Initiative Grants Program so their research can continue.

"Most people are convinced of soy's health benefits, but they think soy has a beany or bitter flavor," said Zhou, a researcher in Cadwallader's University of Illinois lab.

That perception is soy's first problem. The second problem is that flavors added to processed soy foods can either change or fade -- a lot -- because soy protein has the ability to bind flavors. "For example, vanilla soy milk is very popular, but it's driving the industry crazy," said Cadwallader, a U of I associate professor of food chemistry. "Over time, the vanilla flavor binds to the soy protein, causing flavor fade."

He added that flavoring designed for other uses usually doesn't work in soy: "When a flavor binds to soy protein, it can turn out completely different from what you'd expect. You can add a nice strawberry flavor, and it can end up tasting like cough medicine."

But Zhou has found a way to evaluate a flavor compound's ultimate performance and staying power. A food flavoring can contain more than 20 different compounds, and the soy protein may bind with three of them or 10 of them, with some but not with others. Zhou uses inverse gas chromatography to figure out "in a sensitive, precise, accurate and rapid way" which of those compounds will bind to soy protein. The technology also tells her how weak or strong those binding affinities are.

That's important to food manufacturers who want to get enough soy into their products to qualify for the health labels. "The idea is to get enough soy protein in a product to allow these health claims so consumers can reap the benefits of soy," Cadwallader said. "And sometimes that's a lot of soy -- enough to affect flavor."

[to top of second column in this article]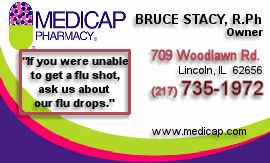 To complicate matters further, the chemist said that a flavoring that works in a liquid soy product won't work in a dry soy product, such as cereal bars or bakery products. "We found that water molecules compete with flavor molecules to bind to the protein, so just a trace of moisture in a dry soy food can have a big effect on its flavor."
Until Zhou started her current research, little work had been done in flavor binding in low-moisture soy foods, Cadwallader said. And food manufacturers are eager to know how these compounds will interact because they want to be able to store dry soy products without losing flavor.
Using inverse gas chromatography, Zhou is evaluating how soy affects flavor in soy-enhanced products. Using soda crackers as a model, she successfully demonstrated that soy-enhanced crackers interact or bind with specific butter-flavor compounds much differently than butter flavor in plain wheat crackers. These results will help processors design suitable flavorings for soy foods in which flavor binding has hindered product development.
Cadwallader said inverse gas chromatography is less expensive, less time-consuming, and more sensitive and reliable than human panelists who use their olfactory systems to distinguish the flavor-binding effects.
So both scientists are optimistic about the use of this technology by food manufacturers. They also believe the work they're doing will make soy foods more appealing to the American consumer. "And that's important because soy has proven health benefits," he said. "We'd like to see everyone eating more of it."
The initial part of this research was published in the Journal of Agricultural and Food Chemistry. Funding was provided by the Illinois Center for Soy Foods at the University of Illinois.
[News release from the University of Illinois College of Agricultural, Consumer and Environmental Sciences]