Lincoln College Museum receives donation from Gehlbach

Send a link to a friend
Civil War relics enhance Abraham Lincoln collection
[JUNE 6, 2005] The Lincoln College Museum has received a collection of rare Civil War items from John Gehlbach of Elkhart, an antique collector and longtime member of the Lincoln College board of trustees. The recent donation includes a Civil War drum and six Civil War recruitment broadsides that date back to 1863-64.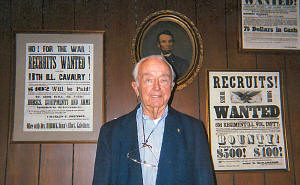 Curator Ron Keller said the donation marks the second time in five years that Gehlbach has given pieces of his collection to the Lincoln College Museum.
"These items are amazing, and we look forward to sharing with the public," Keller said. "These rare pieces of history that represent the connection we have with the legacy of Abraham Lincoln really make an impact on you. We appreciate Mr. Gehlbach's generosity and thank him for donating to our museum." Keller said the pieces have been valued at over $45,000.
[to top of second column in this article]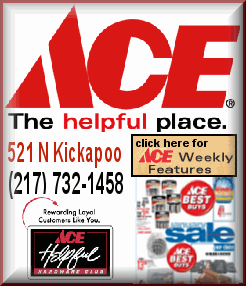 The donation adds to the Gehlbach Collection, which includes items of Lincoln assassination memorabilia that is comprised of letters and personal accounts surrounding Abraham Lincoln's death, photographs of the conspirators, commemorative ribbons and mourning cards, pieces of fabric from the Lincoln coffin, and a pallbearer's glove. Many of those pieces remain on display at the museum and have been used by both amateur and professional historians.
The Lincoln College Museum is open Monday-Friday, 9 a.m.-4 p.m., and Saturday-Sunday, 1-4 p.m. Admission is free, but donations are welcome.
[Lincoln College news release]