"These fatalities serve as a tragic reminder of the life-saving value of personal flotation devices," said auxiliary spokesman Wayne Spivak.

Four of the five people killed apparently were not wearing life jackets, known as PFDs, an acronym for personal flotation devices.

Two men and one woman, all from the same neighborhood in Bloomington, Minn., died after their small aluminum pleasure boat collided with a moored empty rake barge on the Minnesota River. The boaters fell into the river and were sucked underneath by the swift current near the Interstate 35W overpass.

There were lights at each end of the barge, but it was not well-illuminated, authorities said. The victims' boat had navigational running lights but no spotlights.

The accident took place on an industrial stretch of the river that is the site of several shipping terminals.

A sign at the boat launch reads: "Caution. Barge traffic is heavy near this access. Federal and state laws require that you yield the right of way to barges."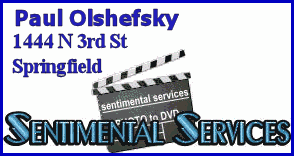 The victims were identified as Melissa R. Burns, 25, Thomas J. Schwake, 24, and the boat's owner, Michael J. Rimnac, 30, according to the Dakota County sheriff's office.
Two fishermen heard the crash and attempted to rescue one of the men by throwing a rope to him but had to back out after the current began sucking the anglers under the barge.
But by then "the boat had already been sucked underneath," recalled one of the anglers, off-duty firefighter Andrew Wolfram. "It happened that quickly."
Wolfram and his fishing partner, Anthony Voight, aboard a 17-foot Alumacraft with a 75-horsepower engine, then found Burns downstream floating face down. They pulled her into the boat, started CPR and brought her to a boat launch, where rescue workers took over in an unsuccessful attempt to revive her.
The fishermen then spotted Schwake's body and also pulled it from the river.
Authorities praised the efforts of the two fishermen, both of Prior Lake.
"They did everything they could to save the lives of the victims, and they worked in a calm and purposeful manner," said Dakota County Sheriff Don Gudmundson.
Several agencies, including members of Division 11 of the Coast Guard Auxiliary's 8th District Western Region, responded to the scene. Sonar detected what was believed to be a boat and body under one of the moored barges.
A tugboat the following morning moved the moored barges, allowing the remains of the wrecked boat to surface.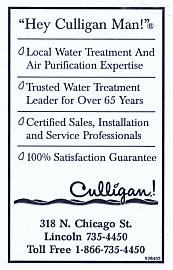 Searchers were hampered by dark, fast-moving water. Rimnac's body was not found until the following afternoon, some 18 hours after the accident, a short distance downriver from the crash scene.
The preliminary investigation indicates that besides the lack of use of personal flotation devices, speed and alcohol were also contributing factors in the accident, according to Gudmundson.
Emergency personnel at the scene reported an "odor of alcohol" on the victims as they attempted to resuscitate them, the sheriff said.
"Not having life jackets on is a factor, naturally -- it's a factor in a majority of boating fatalities in Minnesota and all across America," the sheriff told reporters. "Welcome to the Minnesota boating season."
The Hennepin County medical examiner's office says Burns had drowned. Schwake's cause of death was listed as drowning and blunt force head and neck injuries. A ruling on Rimnac's cause of death was not immediately released.
Two other Minnesota boaters also died in accidents over the holiday weekend.
Jose E. Garcia, 41, of Minneapolis drowned after falling out of his boat on Lake Minnewashta in Chanhassen, Minn. A "good Samaritan" pulled him from the lake after a 911 caller alerted authorities that a man had fallen overboard.
Carver County sheriff's deputies arrived at a public dock area to find Garcia's boat circling the water with Garcia's daughter and her friend on board. The small girls were brought safely to shore.
Also on Saturday, retired St. Paul deputy fire chief Timothy Verros, 56, of Aitkin, Minn., died after a 17-foot Lund Runabout he was driving collided with an 18-foot Crestliner on Lake Mille Lacs, several hundred yards offshore of the north-central Minnesota lake.
The passenger in Verros' boat was treated at a hospital for non-life-threatening injuries. The four people in the other boat suffered minor injuries and were not taken to the hospital.
The Aitkin County sheriff says alcohol was not a factor -- nor was excessive speed. One or both operators simply failed to see the other in the dark.
The Aitkin County sheriff's office said the operators of both boats were returning to shore after fishing. Both boats had bow and stern lights on at the time of the collision, as required by both state and federal law.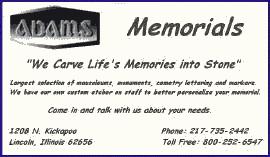 Kim Elverum, water safety coordinator with the Minnesota Department of Natural Resouces, explained in an interview with KARE-TV that the lights are not so the boat driver can see, but be seen. "When you're boating you basically have to rely on your night vision," he said. "It's much like flying an airplane. You don't rely on the landing lights until you're ready to land."
Police reports say the former deputy fire chief was wearing his life jacket when he died.
Minnesota Gov. Tim Pawlenty signed a bill into law last month that requires children under 10 years of age to wear a life jacket while boating on state waters. That makes Minnesota the 41st state to pass such a law requiring children on boats to wear personal floatation devices.
Current Minnesota law requires readily accessible flotation devices for everyone on board, but it didn't state until now that the life jackets must be worn.
A first violation will initially result in only a warning, but after May 1, 2006, there will be no warnings given and the penalty will be a petty misdemeanor.
Known as the Grant Allen Law, it is named after a 5-year-old boy who drowned when he fell from a boat on a Chisago County lake in 2003. He was not wearing a life jacket.
The United States Coast Guard Auxiliary is composed of uniformed, nonmilitary volunteer civilians who assist the Coast Guard in all of its varied missions, except for military and direct law enforcement. These men and women can be found on the nation's waterways, in the air, in classrooms and on the dock, performing Maritime Domain Awareness patrols, safety patrols, vessel safety checks and public education.
The United States Coast Guard Auxiliary was founded in 1939 by an act of Congress as the U.S. Coast Guard Reserve and redesignated as the auxiliary in 1941. Its 30,000 members donate millions of hours annually in support of Coast Guard missions.
[U.S. Coast Guard Auxiliary news release]