Mutterings interruptus

Send a link to a friend
By Jeff Mayfield
[JUNE 14, 2005] With the demands of the summer heating up, I will be withdrawing from regular sports coverage for a while. I'll try to do an occasional feature or two, but it will be sparse. As always, I'd like to thank our readership for their outstanding contributions to the whole process. We are more than just a news source; we have a relationship and a dialog with you that is critically important to making the entire operation a success. I hope to resume more coverage in the future but am currently not sure when that will be. Needless to say, I wish each and every one of you a very blessed summer!
Cardinal update
One of my all-time favorite movies is "The Outlaw Josey Wales"… and yes, it stars Clint Eastwood as Wales. There are lots of reasons I have always liked that movie, but one of them is the interesting relationship between the old Indian and the grandmother from Kansas. In one particular scene where Wales' ragtime band (which included the Indian and the grandma) was trying to fight off a warring tribe of Indians and a posse of bounty hunters, their conversation was especially interesting. When Grandma and the gang shot several Indians she leaned over to the old Indian and said, "We sure showed those Redskins a thing or two… Oops, no offense." To which the quick-on-his-feet Indian muttered, "None taken." A little later in the fight scene, the group takes out several in the posse, which enabled the quick-witted Indian to lean over to Grandma and pronounce, "We sure showed those palefaces a thing or two… Oops, no offense." And Grandma retorted, "None taken."
It probably loses a little of its flavor in the translation, but in the scene it's captivating. And in the St. Louis Cardinals' week of interleague play against the Boston Red Sox and the New York Yankees the scene was repeated for me. While I don't know if any offense was taken, I do know that "We sure showed those Sox and Yankees a thing or two!" And what a great time to do it. The Cubs are finally getting healthier and are starting to play a better brand of baseball -- at least closer to what I had speculated they might do. But Boston and New York were simply no match for these Redbirds. St. Louis got great starting pitching and a couple of nice relief efforts and offensively pummeled the Red Hose and the Yanks.
[to top of second column in this article]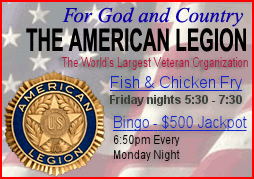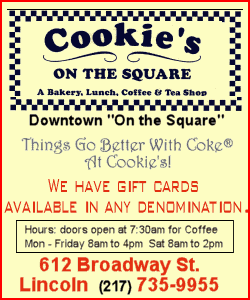 And how 'bout that shot by Scott Seabol? That is one of the reasons I like bringing up a kid who is ready when a front-line player goes down. Yes, we have utility guys who can go in there every day, but then, they are no longer utility guys. Seabass, as he's known in the Cardinal clubhouse, couldn't have come through at a more opportune time. What a clutch home run! And what can you say about the continuing sparkling play of David Eckstein and Mark Grudzalaniek? They have been nothing short of sensational. With the Cardinals playing as well as they are, we should be very afraid that they now take to the road to play at Toronto and at Tampa Bay.
Spurs smack Pistons
You rarely see as thorough a beating as the Spurs administered to the Pistons in Game 2 of the NBA finals. San Antonio gave as dominating a performance as you will see against a Larry Brown-coached team, but I still wouldn't count Detroit out just yet. In fact, I think they will win at least a couple of games back up north. However, the last few teams that have led 2-0 in the finals series have emerged as victors, so those stats are being kind to the Spurs. And speaking of stats, here's one for you. The Spurs' Tim Duncan has played in 100 playoff games and has recorded a double-double in 78 of them. Can you say consistency?
There's surely lots of other sports stuff going on, but I haven't had much time to follow it all… so, I'll just gracefully bow out for now. Have a great and blessed summer, everyone!