Railers just miss on sectional title game appearance

Send a link to a friend
By Jeff Mayfield
[JUNE 6, 2005] It would've been nice to see what this bunch could've done with a couple of more playoff games in their quiver. However, Normal West ended those dreams by scoring some unearned runs in the 10th inning of their 7-2 win over Lincoln. Lincoln had their chances, demonstrating the grit that saw them battle teams all year long, but in the end they just couldn't get a timely hit when they needed one.
The Railers did finish the season at 26-12 and captured their first regional title since 2002. Lincoln was strong in several areas and in other aspects relied on ingenuity to get the job done. Because of that I felt that this was one of Lincoln coach Pat Hake's best coaching jobs.

Those who have erroneously always thought of Lincoln as a basketball town only had to be once again impressed with yet another Railer sport that achieved lots of accolades. The LDN salutes the Lincoln Railer baseball team on an outstanding season!

Cubs, Cards and Sox

While the Cards were taking two of three in Houston after splitting a four-game set in the Rockies, the Cubbies were yet the most recent thing to catch on fire in California. It is probably time to wake up those Chicago fans who pronounced the Cubs dead just two to three short weeks ago.

The Sox, on the other hand, now find themselves only 3.5 games up on those pesky Twinkies.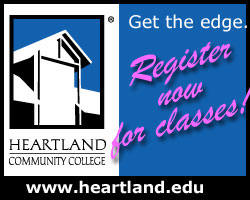 A couple of other Redbird notes:
The Cards have something like seven picks in the first two rounds of this week's MLB draft.
In a recent stretch, fan favorite Rick Ankiel smashed three home runs in seven games.
NBA playoffs
Greg Taylor called this action weeks ago and should be up for prophet status. He said it would be the Spurs versus the Pistons or the Heat in the NBA finals. Since Miami and Detroit are deadlocked 3-3 going to the deciding seventh game, I don't think Greg's prediction could've gotten much more accurate!
[to top of second column in this article]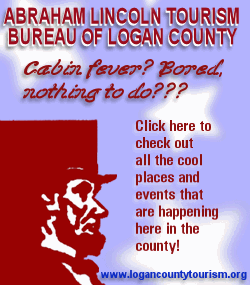 French tennis
Justin Henin-Hardenne opened up the biggest can you've ever seen on Mary Pierce on the clay courts of Roland Garros (wouldn't that be a great place to stage a laundry detergent commercial?). On the men's side, Rafael Nadal (I wonder if he's any relation to that Chicago sportswriter?) claimed the cup.
Odds and ends
Bart Bryant not only overcame the golf course at Muirfield Village to win the Memorial, but he also had to overtake the crowd. How's that? They were whopping it up for longtime hero Fred Couples, who was about a putt away from claiming the championship.
Tiger Woods finished in a group tied for third, which kept him from reclaiming the No. 1 ranking in the golf world.
Landon Donovan led the U.S. to a 3-0 victory over Costa Rica in a World Cup qualifier.
Packer fans are giddy that QB Brett Favre is considering extending his NFL career.
That's it for me… Have a great week, everybody!