The Redbirds are coming off a 4-7 campaign in 2004, losing the last four decisions. The game at Iowa State will be ISU's first Division I-A opener since 2002, when the 'Birds kicked off at Purdue.

The Cyclones posted a 7-5 record a year ago, winning five of their last six, including a 17-13 victory over Miami (Ohio) in the Independence Bowl. This will be the first meeting between the two schools, which are separated by only 325 miles.

"We've had a chance to play some Big Ten schools over the last couple of years, and it's exciting to step over into the Big 12 and play Iowa State," head coach Denver Johnson said. "The most exciting thing about playing (Iowa State) is that we are staying in the region. It is good for our school and great for our fans that want to travel to see the Redbirds. I'm really glad that we were able to work that out with Iowa State."

The Redbirds will open their home campaign on Sept. 10, when they host the 2004 Pioneer Football League champions. Drake, a Division I-AA non-scholarship program, finished the season with a 10-2 record, including a 20-17 win over Morehead State in the conference championship game. This will be the seventh meeting between the two programs, with the Redbirds leading 4-2, including a 27-13 win in 2003 at Hancock Stadium.

On Sept. 17, ISU will meet Eastern Illinois for the 93rd time -- the longest series for both schools. The Redbirds have won five of the last six meetings.

The following week ISU will host another Ohio Valley Conference team in Murray State. The Racers finished the 2004 campaign with a 7-4 mark and claimed victories in their last four games of the season. ISU and Murray State have split the first two meetings, and this is the first of a four-game series.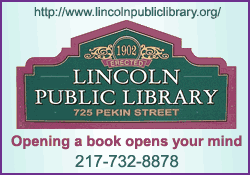 "The non-conference slate provides us with a chance to grow, the chance to improve and the chance to test ourselves and to see where we are at, heading into conference play," Johnson said.
Illinois State opens Gateway Football Conference action on Oct. 1 at Youngstown State, before facing the league's top three teams in successive weeks. Homecoming 2005 will be celebrated on Oct. 8, when the 'Birds host Western Kentucky, which finished second in the league a year ago with a 9-3 mark.
After WKU, the Redbirds travel to defending league champion Southern Illinois and host third-place Northern Iowa on Oct. 22. ISU closes out the regular season with home dates against Western Illinois and Indiana State, while traveling to SMS on Nov. 5, between the two home games.
"It doesn't matter how you shake up the Gateway Conference, you are going to have your tough stretches," Johnson said. "There are too many good opponents to get some separation in there. Having four conference games at home is exciting, and I'm really happy with the schedule. It certainly has its challenges and opportunities, but I'm looking forward to spring practice as we lead up to that Sept. 3 kickoff at Ames."
2005 schedule
(Date, opponent, time)
* Conference game
Sept. 3 -- at Iowa State, 6 p.m.
Sept. 10 -- Drake, 6:30 p.m.
Sept. 17 -- at Eastern Illinois, 6:05 p.m.
Sept. 24 -- Murray State, Hall of Fame, 6:30 p.m.
Oct. 1 -- at Youngstown State*, 5 p.m.
Oct. 8 -- Western Kentucky*, homecoming, 2:30 p.m.
Oct. 15 -- at Southern Illinois*, 6 p.m.
Oct. 22 -- Northern Iowa*, Family Day, 1:30 p.m.
Oct. 29 -- Western Illinois*, 1:30 p.m.
Nov. 5 -- at SMS*, 1 p.m.
Nov. 12 -- Indiana State*, 1:30 p.m.
2006 tentative schedule
(Date, opponent)
Sept. 16 -- Eastern Illinois
Sept. 23 -- at Murray State
Sept. 30 -- at Northern Iowa*
Oct. 7 -- at Western Kentucky*
Oct. 14 -- Southern Illinois*, homecoming
Oct. 21 -- at Western Illinois*
Oct. 28 -- Youngstown State*, Family Day
Nov. 4 -- SMS*
Nov. 11 -- at Indiana State*
[Todd Kober, assistant athletics director, media relations,
Illinois State University]