"The steady reduction in the number of Illinois teens giving birth is evidence that prevention efforts are working," Gov. Blagojevich said. "Studies tell us that teenage mothers and their babies face significant challenges: from greater health risks during pregnancy and delivery to increased financial and social pressures. That's why it's so critical that the state and our partners continue to reach out to teenagers about the importance of thinking about consequences and making good decisions when it comes to sex."

Over the past 10 years, from 1994 to 2003, teen births fell 28 percent. Of the 182,393 births to Illinois women in 2003:
9.7 percent, or 17,670, of births were to girls 19 years of age or younger. This is down from 10.3 percent, or 18,546, in 2002. These figures are the state's lowest recorded figures since at least 1959.
The greatest progress recorded in 2003 was among the state's youngest teens. Births to girls ages 10 to 14 fell by 57 percent since 1994.
The number of babies born to girls ages 15 to 17 fell by 38 percent since 1994.
The percentage of births to girls ages 18 and 19 dropped 21 percent since 1994.
The reduction in teen births by race in the past decade was greatest among African-Americans, with a 40 percent decline, from 10,599 to 6,398.
Among whites, teen births fell 36 percent, from 8,801 to 5,674, since 1994. Whites accounted for 32 percent, or 5,674, of teen births in 2003 -- compared with 33 percent, or 6,106, in 2002.
Births to Hispanic teens accounted for 31 percent, or 5,437, of total teen births, down slightly from 5,589 reported in 2002. Overall, Hispanic teen births rose 7 percent in the past 10 years, from 5,085 in 1994 to 5,437 in 2003. This increase coincides with a growing Hispanic population in Illinois. According to the U.S. Census, in 1990, Hispanics represented 7.9 percent of the state's total population, or 904,446 people. In 2000, the state's total Hispanic population grew to 12.3 percent, or 1.5 million people.
African-Americans accounted for 36 percent, or 6,398, of all teen births during 2003, as was the case in 2002. As stated, teen births to African-Americans declined by 40 percent since 1994.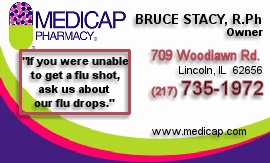 "The lower teen birth rate means more young women will have the opportunity to better plan and manage their futures," said Tracie Worthy, supervisor of teen pregnancy prevention and abstinence education programs at the Lawndale Christian Health Center. "Teen pregnancy prevention allows young women to participate in activities that they are unable to if they are caring for a child."
Dr. Eric E. Whitaker, state public health director, said teen moms and their babies face more health risks because they are less likely to receive regular prenatal care, more likely to smoke when pregnant and more likely to have a low-birth-weight infant, all of which are factors in infant deaths and poor health outcomes.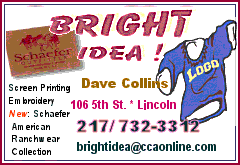 "We are particularly pleased to see the reduction in pregnancies amongst girls in the younger, more vulnerable age groups," Whitaker said. "Having sexual intercourse at such a young age places teens at risk of unintended pregnancy, HIV infection and other sexually transmitted diseases. In addition, having a child presents emotional, psychological and financial challenges that most teens are not prepared to deal with."
The reduction in teen births also can be linked to the work done in local communities across the state, according to Carol L. Adams, Ph.D., secretary of the Illinois Department of Human Services.
"Teen pregnancy prevention involves a combination of culturally sensitive strategies, including programming by local agencies and the involvement of parents," Adams said. "I feel this approach has proven to be successful. However, teen pregnancy clearly remains a serious problem, with long-lasting economic, social and personal costs for teens, their children and society, and we are committed to continuing our efforts."
The Illinois Department of Human Services funds several programs that help prevent teen pregnancy. Teen Pregnancy Prevention works with communities, schools and parents to provide education and prevention services. Teen Parent Services counsels low-income parents on how to avoid subsequent births. The Family Planning Program promotes the well-being of families, responsible behavior and healthy babies. Family Planning also prevents unintended pregnancies through sex education and contraceptive services. The Abstinence Education program teaches young people how to abstain from sex until marriage. The Teen REACH after-school program provides alternative activities for young people.
Nationally, the U.S. Centers for Disease Control and Prevention reported in a 2001 study that teenagers are having less sex and using contraceptives more effectively when they do have sex. The percentage of high school students who have ever had sexual intercourse dropped among girls from 51 percent in 1991 to 43 percent in 2001. For boys it fell from 57 percent to 48 percent in the same period.
The number of teen births and percentage of the state's total births for the past 10 years are as follows:
1994 -- 24,668, 13.0 percent
1995 -- 24.046, 12.9 percent
1996 -- 23,331, 12.7 percent
1997 -- 22,646, 12.5 percent
1998 -- 22,632, 12.4 percent
1999 -- 21,833, 12.0 percent
2000 -- 21,108, 11.4 percent
2001 -- 20,092, 10.9 percent
2002 -- 18,546, 10.3 percent
2003 -- 17,670, 9.7 percent
Charts
Comparison of teen birth statistics for Logan County, all of Illinois, and the counties with the highest and lowest percentages
County-by-county chart of Illinois teen births
[News release from the governor's office]