Participants in the summit in Springfield on Monday included representatives from AAA, the Illinois Association of Chiefs of Police, the Midwest Truckers Association, the Illinois Association of County Engineers, Chicago Area Transportation Study, the Federal Highway Administration, the National Highway Traffic Safety Administration, the Federal Motor Carrier Safety Administration, Illinois Broadcasters Association, the Illinois secretary of state's office, the Illinois Commerce Commission, Illinois Department of Public Health, Illinois State Police, Chicago Police Department and the Illinois Municipal League.

"Today, we brought together the major traffic safety stakeholders in Illinois and discussed potential areas of emphasis for the state's first-ever comprehensive highway safety plan," Martin said. "On behalf of Governor Blagojevich, I want to thank representatives of the groups that attended today's safety summit for their valuable ideas. With your ideas in mind, we will build a plan to make Illinois highways safer."

During the summit, participants identified challenges on Illinois highways, including alcohol- and drug-impaired driving, safety belt use, work zone safety, and improved driver behavior and awareness, and discussed potential ways to address these challenges. A comprehensive highway safety plan will focus on what are referred to as the four E's of highway safety: engineering, enforcement, education and emergency services.

[to top of second column in this article]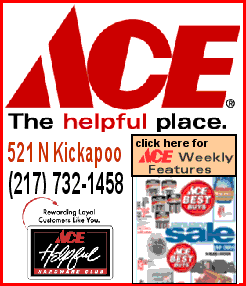 "Developing a comprehensive highway safety plan will help guide Illinois to safer roads in the future," said Don McNamara, Great Lakes regional administrator with the National Highway Traffic Safety Administration. "Better coordination between all parties involved in traffic safety issues will ultimately save lives."
Working with public and private transportation professionals, state and local law enforcement officials, and others to determine what needs to be included in the plan, the Department of Transportation's Division of Traffic Safety and Bureau of Safety Engineering will be responsible for developing and implementing the comprehensive highway safety plan.
With help from the comprehensive plan, the state's goal is to reduce fatalities on Illinois highways to 1,000. Preliminary numbers indicate that, in 2004, 1,356 people were killed on Illinois highways, compared with 1,454 in 2003. The annual economic loss due to traffic crashes in Illinois is estimated to be $10.5 billion.
A second safety summit for development of the plan will be later this month in Springfield. Approval of the plan is expected later this year, and implementation is expected to begin in the fall or winter of this year.
[News release from the governor's office]