Neither team was supposed to be there.

Both teams proved why they deserved to be there.

The IESA 8A volleyball regional championship, held last night at Hartsburg High School, was awarded to Carroll Catholic after they won a hard-fought battle with their west-side rivals from West Lincoln-Broadwell. In a three-game match that lasted approximately an hour and a half, Carroll outlasted WL- by a match score of 13-15, 15-11 and 15-11. While neither team was "seeded" to be in the finals, it was readily apparent why both teams were actually there in spite of being underestimated. Both teams showed a great deal of "heart" and both played with great "attitudes."

WL-B captured game one by starting off with a substantial run of points that found them well ahead of Carroll. Carroll quickly fought back and closed the gap. After numerous side-out exchanges WL-B ran off their own series of points, bringing them to 13, and then had to hold off a late surge by Carroll, to win game one by a score of 15-13.

Game two was a back-and-forth affair until about its midway point. Some good consistent serving by Carroll and the inability to manage those serve returns by WL-B led to Carroll pulling away to even the match score at a one game each.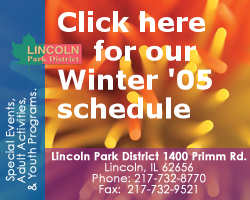 In game three, the momentum seemed to have swung in favor of Carroll, which eventually found itself up 14-7. The WL-B girls decided they weren't quite ready to end their season and fought their way through numerous match points to get the score to 14-11. The match ended after a tremendous rally where players from both teams were found diving all over the court, digging balls out of nowhere and giving their last gasp of energy, until finally a hit from Carroll could not be returned by WL-B and the match was over.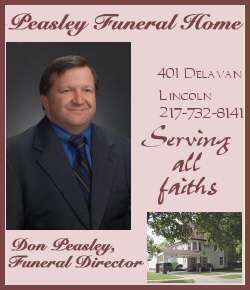 I could single out people from each team who had great individual efforts, but I choose not to in this article. Doing that would, I think, in this case, diminish the total team effort of both teams. Instead, permit me for once to give credit to each team's entire team and the heart and good attitudes reflected last night.
Carroll Catholic's team consisted of Cara Reed, Vanessa Ruff, Samantha Lowman, Kayla Jenkins, Hannah McShane, Amy Kelley, Kara O'Donoghue, Stephanie Erickson, Abbie Cameron and Hannah Sheley.
West Lincoln Broadwell's team consisted of Hilary Hobler, Molly Goodrich, Laura Aughenbaugh, Felicia Jackson, Leah Shirley, Brittany Colby, Christa Burge, Heather Goodwin, Paige Boyer, Katrina Schreiner, Abby Olson and Erica Bradley.
Congratulations to the Carroll Catholic Crusaders, with their "never give up" attitudes, for their regional championship. Congratulations to West Lincoln-Broadwell for their excellent performance and giving it their all. And may I add, congratulations to Lincoln Community High School, who will inherit all of the eighth-grade girls from both of these teams (as well as their other "feeder" schools) to continue the already great Lady Railer volleyball tradition. Good luck, Crusaders, as you move on to the sectionals on Monday!
[Rick Hobler]
Respond to the writer at rhobler@lccs.edu.
Notes:
Carroll Catholic individual statistics are below.

Carroll Catholic will play at A-C Central, Chandlerville, at 6 p.m. Monday.

Click here for Class 8A sectional matchups.