This year's list includes an early cast-concrete bridge, an African-American fraternal lodge, a rare above-ground public swimming pool, two school buildings, a women's club building, a Tudor Revival-style streetscape, and the home and studio of a notable architect.

The purpose of the list is to focus attention on sites threatened by deterioration, lack of maintenance, insufficient funds, inappropriate development or insensitive public policy. Since the first list was issued in 1995, over 100 properties have been identified on the endangered list, calling attention to statewide resources in need of preservation. The status of the listed properties is as follows: 28 buildings have been saved, 15 buildings have been demolished and 59 buildings still remain threatened to some degree.

The Landmarks Preservation Council of Illinois is celebrating its 34th year as a statewide advocacy and education organization. The council works with citizens and communities throughout Illinois to preserve threatened historic resources, provides financial assistance through its Preservation Heritage Fund and protects historic places by accepting easement donations. In addition to its Ten Most Endangered list, the council also sponsors the Chicagoland Watch List, the annual Illinois Historic Preservation Conference and the Driehaus Foundation Preservation Awards.

The complete list, including photos of the following sites, is available at www.landmarks.org through the "Press Room" link. Descriptions follow:

[Click on headings for photos.]

Gillett Memorial Arch
County Road 10, Elkhart, Logan County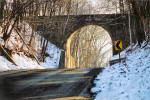 Commissioned by former Illinois first lady Emma Gillett Oglesby in 1915 as a memorial to her brother, this cast-concrete bridge serves as a link between the family cemetery and the grounds of the historic estate. Located 20 miles north of Springfield, the single-arch bridge is a unique visual feature along a scenic stretch of roadway. Over the years, family members and local residents have made efforts to maintain the bridge, which shows only minimal signs of wear. Despite its historic association, the 90-year-old bridge is not protected by local landmark designation. The county's engineer has stated his intention to demolish the bridge in order to widen the road at this location.
Jewelers Row District
21-35 S. Wabash Ave., Chicago, Cook County
Three low-rise loft buildings, constructed during the 1870s, were recently placed on the market for redevelopment by the Art Institute of Chicago. Even though they are located within a local landmark district, a prospective new owner has announced plans to construct a 67-story residential tower with a slight setback from the original five- and six-story facades. The height of the tower would have a negative effect on the character of the Jewelers Row District, as well as on the historic appearance of the adjacent Michigan Avenue "streetwall," which faces Grant Park and Lake Michigan.
Lincoln Hall
702 S. Wright St., Urbana, Champaign County
The main quadrangle at the University of Illinois at Urbana-Champaign is surrounded by Georgian Revival and neoclassical-style academic halls built in accordance with a 1905 master plan. Lincoln Hall, which was constructed from 1911-1929, is a 3½-story Renaissance Revival-style building situated in the southwest corner of the quad. The university's historic preservation plan named it the fifth most significant structure on campus. However, current expansion plans call for alterations to the building's rear façade, facing the street, and a substantial amount of interior demolition, affecting portions of the central auditorium. This expansion project also points to the failure of a system of design review between the university and the Illinois Historic Preservation Agency.
Old Lincoln School
2125 Seventh Ave., Rock Island, Rock Island County
This Richardsonian Romanesque building was designed by architect Edward S. Hammatt as Public School 4. It opened its doors in 1894 as a grade school for the Greenbush neighborhood, later known as the Broadway neighborhood. The school closed in 1980 and was threatened with demolition four years later, before it was saved through local landmark designation. A subsequent private owner has allowed the property to stand vacant for 20 years. The city hopes to acquire the building through eminent domain proceedings and to seek a developer who will rehabilitate the long-vacant structure.
River Forest Women's Club
526 Ashland Ave., River Forest, Cook County
This dark green board-and-batten Prairie-style building was designed in 1913 by William Drummond, the chief draftsman of architect Frank Lloyd Wright. Drummond's wife was an early member of the private social club that has operated the building for more than 90 years. In recent years, club membership has waned and the costs of ongoing maintenance have become a serious financial burden. The clubhouse, which was built on an oversized lot, is surrounded by single family residences. The community does not have a local preservation ordinance and, unless a sensitive new owner is identified, the lot could be cleared and subdivided for residential development.
Tuscan Lodge
201 N. Washington St., Carbondale, Jackson County
Upon completion in 1894 as an Oddfellows Hall, this structure was deemed "an ornament to the city and one of the most substantial business blocks." The building, prominently situated on a corner of the town square, was purchased in 1903 by Tuscan Lodge 44, an African-American Masonic Order that made it a community center for more than a century. During the years of racial segregation, this building hosted musical concerts by Cab Calloway, Miles Davis and Duke Ellington. The ill effects of deferred maintenance, however, forced the Masons to vacate the property eight years ago. While the group continues to seek funding for rehabilitation, the lodge's condition has grown progressively worse. The city is obligated to monitor the property for potential condemnation. The local historic preservation commission, however, supports restoration.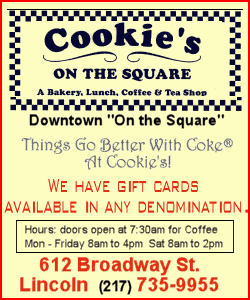 Universalist Unitarian Church
908 Hamilton Blvd., Peoria, Peoria County
This neoclassical-style church, built in 1911, is located adjacent to the downtown medical district. Last year, the congregation sold the church to the medical center and relocated to a new facility. The church is not protected as a local landmark, and the new owner plans to demolish the structure to make way for new construction. The medical center has offered to donate the building to someone who will move it to another location by Aug. 1.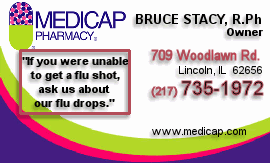 Veterans Memorial Pool
251 Custer Ave., Dixon, Lee County
Only a handful of these above-ground pools, which were based on plans by architect Wesley Bintz, remain throughout the United States. These pools feature a raised patio overlooking the central pool basin, plus integrated bathhouses on the ground floor. This pool, completed in 1950, also includes a two-tier diving platform. It was dedicated by local native and then-Hollywood actor Ronald Reagan in memory of war veterans. The Dixon Park District closed the pool five years ago, citing maintenance costs. The park district has no plans to reopen the pool, which could become subject to demolition by neglect.
Westgate Street
1100 block of Westgate Street, Oak Park, Cook County
This "streetcar suburb" retail district is threatened by a new downtown master plan. Its six commercial buildings, located one block from a transit station, were built in 1925- 1931. The architect Paul Desmond designed them in a Tudor Revival style reminiscent of an English village. Although the street has been declared eligible for the National Register of Historic Places, it is not protected from alterations or demolition. The proposed master plan calls for a new cross-street to slice through the middle of the block, which would result in the demolition of most of the historic structures.
Zook Home and Studio
327 S. Oak St., Hinsdale, DuPage County
Architect R. Harold Zook designed this residence for his family in 1924. The modest two-bedroom house has an adjacent garage and second-floor studio where Zook worked on his architectural commissions. The intricately patterned brick and stone house bears the picturesque details of an English Cotswold cottage, including steep gables, leaded diamond-pattern casement windows and a wood shingle roof, shaped in an undulating style that wraps the eaves to mimic a traditional thatched roof. In the past 10 years, seven Zook-designed residences in Hinsdale have been demolished as part of the village's trend of tear-down development. This property was recently purchased by a local builder who plans to raze both buildings and construct a large-scale modern mansion in their place. Zook's later Art Deco designs include the Municipal Building in St. Charles and the Pickwick Theatre in Park Ridge, both listed on the National Register of Historic Places.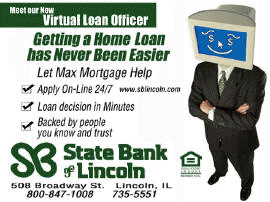 Cook County Hospital -- a special 11th designation
1835 W. Harrison St., Chicago, Cook County
Although this building has appeared on the top-10 list on three occasions (2001, 2003, and 2004), the jury felt it again merited special recognition due to the ongoing public debate over its future. The two-block-long structure, dating to 1913-16, was designed by Paul Gerhardt and Richard Schmidt. In addition to its impressive beaux-arts-style façade, the building's history includes numerous medical advances, including the first blood bank, indigent care and modern emergency room procedures. The building was vacated in late 2002 and was scheduled to be demolished until advocacy efforts convinced the Cook County Board to delay demolition. Its fate, however, remains uncertain.
Judging for this year's Ten Most Endangered Historic Places list took place in February. The jury members were Richard Betts, an architectural historian from Champaign; Michael Fus, Chicago Park District; Sidney Robinson, University of Illinois-Chicago; Ellen Stoner, AltusWorks Inc., Chicago; Martin Tangora, Landmarks Preservation Council of Illinois board member, Chicago; and Michael Waldinger, Illinois Chapter of the American Institute of Architects, Springfield.
[Landmarks Preservation Council of Illinois news release]