Mount Pulaski and Elkhart advance to quarterfinals in 7A volleyball

Send a link to a friend
[MARCH 15, 2005] WENONA -- Two Logan County Schools entered the Illinois Elementary School Association state volleyball playoffs on Saturday and won their respective matches at Wenona Fieldcrest East. Mount Pulaski and Elkhart head into separate quarterfinal games tonight (Tuesday) but should they both win, would face each other tomorrow night (Wednesday) in semifinals.
First round
Mount Pulaski def. St. Elmo 15-1, 15-2
In game one Mount Pulaski had seven unanswered points before St. Elmo got on the board 7-1. Mount Pulaski swept the rest of the match to win 15-1.

In game two the Honeybears had 12 unanswered points. No. 4 Brooke Merold, a sixth-grader for Mount Pulaski, had eight straight service points. No. 26 Tiffany Parrish finished the game with an ace to give Mount Pulaski the match 15-2.

St. Elmo finished its season 18-3. Mount Pulaski advances to the quarterfinals on Tuesday night with a record of 19-5.
The Honeybears face Oakland Lake Crest (23-0) at 6 p.m.
[to top of second column in this article]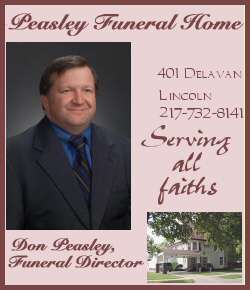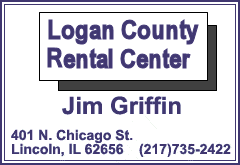 Elkhart def. Gifford 15-12, 15-2
In Match 6 of the tournament, Elkhart took on Gifford. Game one of the match was a game of runs. Elkhart jumped out to an early 7-1 lead, but under the scrappy defense of No. 26 Jessica Asbury and No. 10 Paige Harms, the Eagles were able to tie up the match at 7-7 and then take the lead 12-7. Elkhart battled back behind the serving and setting of No. 5 Erin Olson. From that point on Elkhart didn't look back and took the first match 15-12 on an ace by No. 8 Meghan Moore.
In game two Elkhart kept the momentum going and Moore served seven straight service points. After a couple of side-outs, No. 1 Emma Anderson took over and served points 8-11, including two aces. No. 5 Ellen Olson served out game two and ended the match with an ace.
Gifford finishes its season with a record of 16-5. The Elkhart Redbirds advance to the quarterfinals with a record of 25-1.
Elkhart faces Cissna Park (15-7) at 7:15 p.m.
[IESA and LDN]